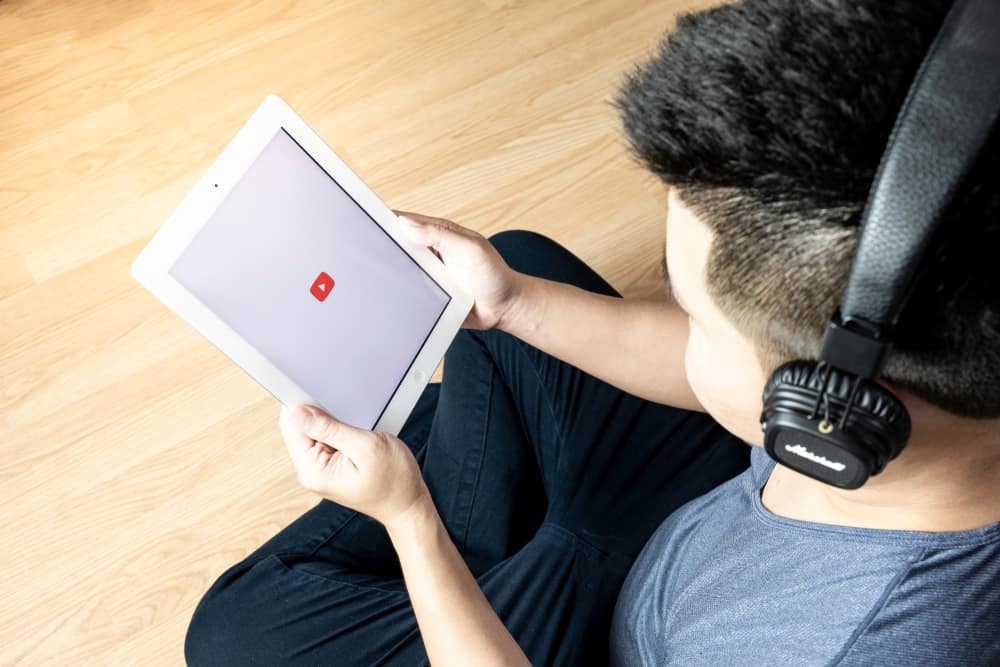 We mainly know YouTube as a platform where you can watch different videos.
YouTube attracts many people globally and has been regarded as the most widely used video-sharing platform, with content creators uploading videos every minute.
Did you know it's possible to utilize YouTube to grow your business? Stick around to understand what YouTube marketing is.
Creating awareness is crucial in growing your brand. YouTube offers marketers room to create awareness by creating a YouTube channel and promoting their brand. This act of having a YouTube platform where you promote your brand, engage with followers, share different videos, and promote channel(s) is what YouTube marketing is about. YouTube marketing mainly involves creating original videos, partnering with influencers, and running video ads.
This guide will discuss YouTube marketing. We will understand what it is and why you need it. Moreover, we will highlight different tips on how you can start a successful YouTube marketing campaign.
What Is YouTube Marketing?
YouTube records over a billion active users monthly, making it the number two widely used social media platform.
Furthermore, YouTube comes second as the largest search engine. Creating a YouTube channel is quick and easy, making it convenient for anyone to join the platform.
Moreover, you don't need a YouTube account to watch a YouTube video. However, your interaction, such as commenting, is restricted until you sign in or sign up.
Brands have realized the need to onboard and utilize YouTube to promote their goods and services. The large number of YouTube users makes it the ideal platform to grow and promote a brand.
YouTube marketing refers to utilizing YouTube to promote your brand, product, or service. It combines SEO with video content to target and reach a broad market to grow and market a brand.
YouTube marketing is handy and essential due to the following benefits.
Access to a Wider Audience
YouTube has over a billion monthly users. Thus, it offers a larger audience for any brand to pitch and grow its email newsletters, followers, customers, and subscribers.
Easy Search Visibility
On YouTube, a simple keyword will bring up numerous channels or videos.
Thus, when you have YouTube marketing in place, combined with SEO, it ensures your brand's video and channel are easily searchable and people will interact with it.
Promoting Brand Awareness
Part of YouTube marketing is utilizing ads to promote the brand. When you create ads, YouTube will run your campaign and target the required audience.
Through it, brand awareness will be promoted, and more people will interact with your brand.
Generating Leads
When you create YouTube videos, you can easily generate leads by sharing links or end-video descriptions and trailers.
People who consume your videos will likely click on the shared link to access landing pages or sign up for different sites. That way, you will generate leads.
Driving Sales and Traffic
Video promotion has more engagement, and you can quickly grow trust and credibility. Thanks to YouTube marketing, brands can get more sales and drive traffic to their sites, as people will want to interact with the brand after watching its content.
How To Run YouTube Marketing
We've defined what YouTube marketing is and why you need it. Next, let's quickly highlight key things to do when you want to utilize YouTube marketing successfully.
Create a YouTube Channel
Start by creating a YouTube channel and brand it to align with your interests. Add details about your brand so visitors can quickly feel at home.
Create Optimized Content
Create videos about your brand, what quality you offer, tips, tutorials, etc. People need content to build trust and credibility in your brand.
Create YouTube Ads
YouTube ads help in spreading the news. Create a YouTube campaign aimed at promoting your brand. Be detailed and catchy in the ad to drive traffic and sales.
Promote Your Channel
When you create your channel, promote it on other platforms, such as websites and social networks, to gain more visitors and subscribers.
Perform YouTube Channel and Video Analytics
Analyze how your channel and videos perform to know where to improve to reach a larger audience.
Conclusion
YouTube marketing refers to using YouTube to grow and promote your brand and its products or services.
YouTube marketing mainly involves creating a YouTube channel, running ads, creating content, SEO, and promoting the channel. That's it!