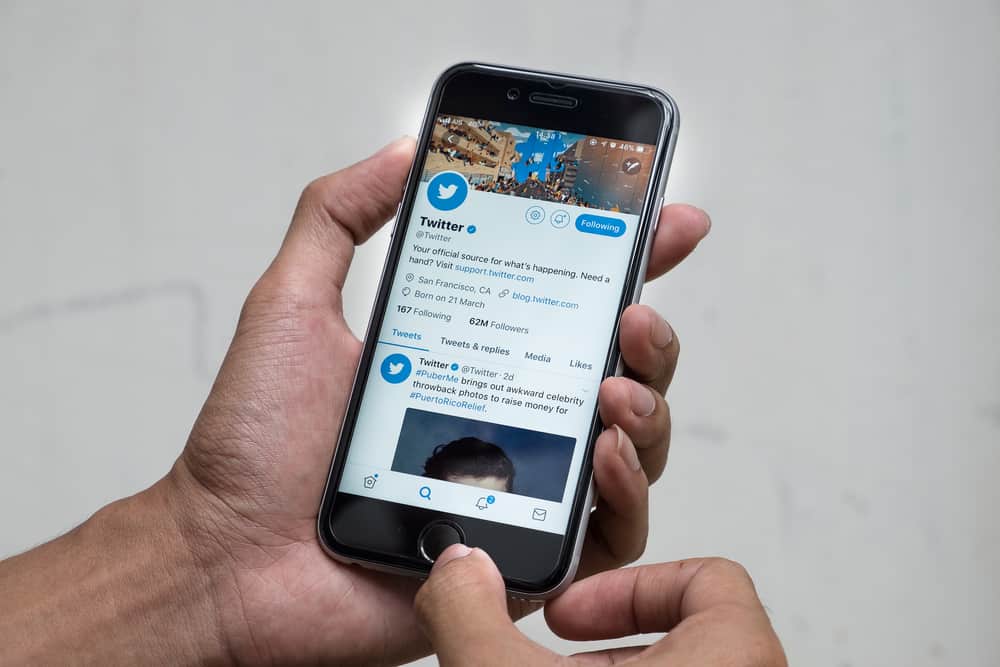 If you come across this post, you must be curious about the third-party TrueTwit validation service on Twitter. Or, if you are looking for a way to eliminate false accounts from following you on Twitter, then you must familiarize yourself with TrueTwit.
But what is the TrueTwit validation on Twitter?
TrueTwit is a third-party service that automatically scans an account or sends a validation message to new followers to confirm the authenticity of the follower. The validation message is sent as a Captcha for users to enter each time they follow a TrueTwit account. Reportedly, this service helps curb the number of spam followers you have and keeps bots at bay.
Here, you will learn what TrueTwit validation is about and how you can deactivate it if needed. So please stick with us for a while as we give you insight into what TrueTwit validation is.
What Is TrueTwit?
TrueTwit is a third-party validation service that automatically scans the account or sends a direct message to new followers to confirm the authenticity of the follower.
Simply put, TrueTwit helps you check if your new followers are actual people, not bots.
Reportedly, this service has effectively helped curb the number of spam followers you have.
The good part of this service is that it helps you keep an authentic audience for your market and not robots. You will have a high market reach, increased conversion rates, and more interactive sessions with genuine followers.
Furthermore, the TrueTwit service has two versions: basic and premium. 
For the basic version, you must sign up for the TrueTwit service. Once signed up, the TrueTwit service constantly sends validation messages to new followers who are not a member of TrueTwit, and who you are not following.
The validation message is sent as a Captcha to users to fill out each time they follow you on Twitter. After the person fills out the form, the app notifies you if they are real or not.
The premium version skips the entire process of sending direct messages and replaces it with profile analysis.
The premium version uses an AI (Artificial Intelligence) to validate the follower's tweets and check their profile information to know whether or not they are real.
This premium version costs $20 annually, but you will get a 30-day obligation-free trial before that. 
Like the TrueTwit basic, you must be a TrueTwit member to use this version. Also, both work effectively in stopping spammers from spamming you.
Remember that TrueTwit does not take any action independently (It won't follow or unfollow any account). Instead, its job is to give you the result from its analysis so you decide whether to remove or block the fake account.
How To Deactivate TrueTwit Validation?
Despite the acclaimed benefits of TrueTwit in spam control, most Twitter users disapprove of the service. Most people who receive the TrueTwit automatic messages sense it as spammy; therefore, they do not act accordingly.
In fact, some of them unfollow and distance themselves from accounts that use TrueTwit. Consequently, this has hurt the profile of the Twitterers who use this service for their business as they have lost more followers.
As a result, most TrueTwits users are finding a way to deactivate this service and have their regular accounts back. If you, too, want to deactivate TrueTwit from your Twitter account, this section's got you.
To deactivate TrueTwit, follow these simple steps:
Log into your TrueTwit account.
Click on "Cancel Service."
Log in to your Twitter account from a browser.
Click on "More" in the left navigation.
Select "Settings and privacy."
Click on "Security and account access."
Click on "Apps and sessions."
Click on "Connected apps."
Select TrueTwit.
Click on "Revoke app permissions."
Once done, your account will stop sending the validation DM to your new and existing followers.
Conclusion
Twitter is a great social network connecting like-minds for business and other interests. However, this network's rapid-growing spam activities and bots make it a challenge for real people to meet.
Fortunately, there is a means to solve the problem via TrueTwit third-party service. Thanks to the services' validation processes, business Twitterers can reach a wider audience of real followers without spam.
Although this service is ideal for some people, it does not appeal to everyone. Most users do not care about TrueTwit despite its benefits. Such users can follow the earlier steps in this article to deactivate TrueTwit.