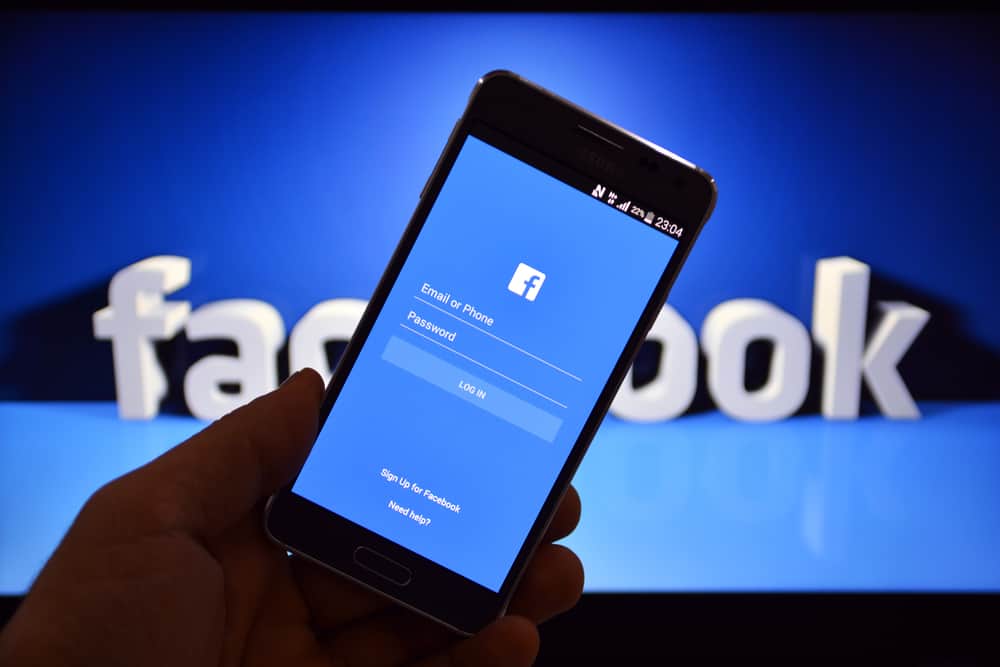 Scammers online find new ways always to find victims that will fall prey to their schemes. One of such ways is the pop-up message "Congratulations you won" that appears suddenly on your screen when using Facebook or any other social platform. The fastest way to avoid these scams is to decline them immediately you see these messages, but they can become annoyingly repetitive.
The "Congratulations you won" message does not come from Facebook but from some third-party app or website where you might have mistakenly given access to send pop-up ads. Removing them involves various options, including uninstalling third-party apps, clearing your app's data or cache, resetting the app, or using anti-malware applications.
This article will go over the variations of the "Congratulations you won" messages and how to remove them on Android and iOS.
What Are the Variations of "Congratulations You Won" Messages on Facebook?
Some scammers tend to be brighter than others by tailoring their scam messages to look as realistic as possible. Some target your phone's brand/model and make the message seem as personal and authentic as possible. You'll see some of them starting with "Dear Facebook user…", "Dear Android user…", and "Dear iOS user…" among others.
Do not be deceived by how these bots detect your phone model; they want to lure you into tapping the pop-up message to provide sensitive and private information about yourself, ultimately leading to scamming you. Below are some similar messages of "Congratulations you won" you should avoid at any cost.
Congratulations! You have won an iPhone!
Congratulations! Click to claim your $100 voucher!
Dear Facebook user, you are next to win!
Congratulations iPhone user!
You've won a gift card!
The above are only some of the messages you'll encounter that are doorways to falling for a scam. To be safe, if you see any message offering you anything you did not apply for, decline it. The aim is to get you to click and then complete a quick survey that will typically include your name, phone number, and bank details to claim the gift.
Once you do, these scammers will have access to your bank details and keep deducting your money through some program you did not register for. As established earlier, the easiest way to avoid this is to decline immediately as you see them.
How To Remove "Congratulations You Won" on Facebook From Your Android
When this message becomes recurrent, you have malware on your device that you need to eliminate. This malware can be from a third-party app or a website you visited and must have granted access to display pop-up messages. If you're using an Andriod device, there are some ways you can get rid of the malware.
Method #1: Uninstall Third-Party Applications
If you've ever downloaded and installed an application from anywhere other than the Android's play store, such apps might have malware. There are several apps that promise to make your Facebook experience better in terms of features they offer but are only after your data. Be wary of these apps and not install them.
However, if you've already installed one and notice these pop-ups, here's how to uninstall them.
Launch your phone's settings.
Scroll to the Apps section and click on it.
In the list of applications you see, select the ones you know you installed from an untrusted source (i.e., any place other than your Play Store).
Click on Uninstall to get rid of the app.
To prevent further incidences of installing apps from untrusted sources, go to your device's security settings (-> Special access) and disable the permission to install apps from "unknown/untrusted sources."
Method #2: Clearing Facebook's App Data/Resetting Your Browser App
Depending on what you're using to access your Facebook, you can clear the data or reset the app to get rid of permissions given to scam websites to send pop-up messages. Either using a web browser or the Facebook app, the steps below will guide you to clearing the app's cache.
Launch your phone's settings.
Scroll down to the Apps section and click on it.
Scroll to the Facebook app or the web browser you're using to access Facebook and click.
Click on Storage, then click on Manage Storage if needed.
Click on Clear all data.
Clearing data means losing all logins and saved data on the Facebook app or web browser. It'll be like starting to use the app anew.
How To Remove "Congratulations You Won" on Facebook From an iOS Device
The process of removing a "congratulations you won" message on an iOS device is similar to that of an Android. However, it'll also depend on either the Facebook app or the web browser you use to access Facebook. If it's via Safari, you'll need to troubleshoot the app, and you can do these in the steps listed below.
Launch your iPhone/iPad Settings.
Scroll down to Safari and tap on it.
Tap the Clear History and Website Data option.
Confirm by tapping on the Clear History and Website Data.
If you're using the Chrome browser to access Facebook on your iPhone when these messages pop up, you'll need to reset it too.
Open your Google Chrome app.
Go to settings and select Privacy.
Tap on the Clear Browsing Data.
Check all the options and click Clear Browsing Data.
These should solve your problems if you use either web browser to access Facebook. You'll most likely not run into this problem if you're using the Facebook app, but if you do, you can go to your app's settings and reset the app.
However, if the pop-up problem persists, in the Safari settings, scroll down to "Advanced" and tap on it. Locate the "JavaScript" option and toggle it off.
Clearing history and website data will also erase all saved logins and data on Safari.
Conclusion
This guide has gone over how to remove "congratulations you won" pop-up messages on Facebook. Remember to be wary of the variations of the messages and not fall prey regardless of how alluring they come.