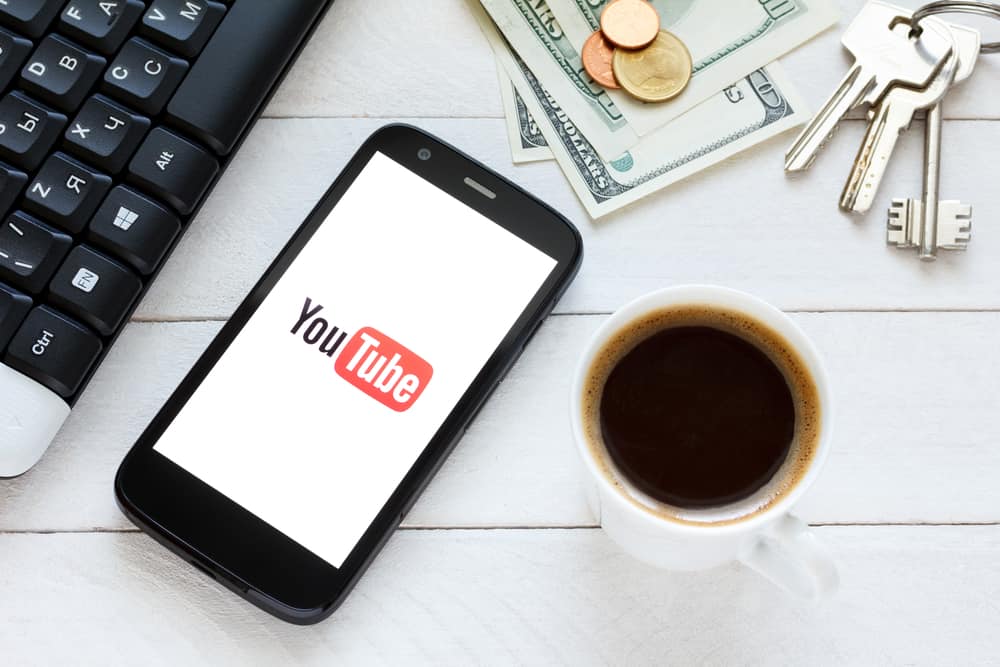 When viewing a YouTube video, you will note below it a section that has the "show more" or "more" button, which, when clicked, displays information about the video.
Content creators use this section to add information regarding a particular video. Still, you can see the description section containing the channel details. How do you write a YouTube description?
For a YouTube video, ensure you are concise and catch the reader's attention to make them want to view the entire description. You can include channel links or external links. Moreover, use keywords in the description and hashtags related to the video's content. For a channel description, use it to welcome people to your channel and mention what the channel is about to make viewers feel at home.
There are two places where descriptions are used on YouTube. This post covers the YouTube description and details how to write a YouTube video and the channel's description. This post lets you know how best to write a YouTube description. So, let's begin!
What Is a YouTube Description?
When you create a YouTube channel, you must know how best to optimize the content you upload and the channel itself.
The description is a space for you to describe the video you upload so people can quickly know what the videos are and for YouTube to understand the content you are creating. There are two categories of YouTube descriptions.
Video Description
These are the texts that appear below each video you upload. They mainly contain text to help people easily understand the video. Moreover, the text help YouTube quickly identify what content your video is about.
Moreover, you can use optimized keywords as hashtags to help increase the video's visibility.
Channel Description
In the channel description, you add details about your YouTube channel. The channel description will appear on your YouTube channel's "About" page.
You can use this space to urge people to subscribe to your channel by explaining the channel's purpose and making them see the benefit of their subscription.
How To Write a YouTube Description
Content creators should know how to write a YouTube description as it adds to how well they can optimize their content and channel. A YouTube description is a strategy for growing your channel.
Thus, knowing how best to write it matters. Here are the tips to focus on when writing a YouTube description.
Be Precise
Whether it's a video or channel description, being precise about what you want to include in the description is essential. Ensure the description drives the point and gives viewers reasons to watch your content and subscribe to your channel.
Remember, YouTube's algorithm also relies on your description to understand what your content is about and how best it can promote it. Therefore, take a precise approach to make it easy for anyone to understand your channel and content.
Focus on keywords
Search for keywords associated with your content's topic when writing the description. For instance, if your video is about marketing, search for what keywords revolve around marketing and use them in the description.
That way, your content will easily rank, increasing the chances of your video reaching many viewers. Moreover, YouTube will recommend your video and channel based on the keywords in your description.
Use Hashtags
Adding hashtags is critical, especially when writing a video description. The hashtags act as clickable links that lead the viewer to view more content associated with the hashtag.
In your video description, include a minimum of three hashtags at the bottom. Note that YouTube will display three hashtags above your video's title.
Focus on Your Brand
Your channel is your brand, and your content should align with your brand. So, when creating a YouTube description, add text to represent your brand and what it stands for.
Your channel description acts as your channel's "About" page, and you must utilize it to let viewers know what your brand is about and why they should subscribe to it.
Check What Competitors Use
Before you create a YouTube description, check what your competitors do and what they include in their descriptions.
Doing so gives you an idea of how best to tune your description to stand out in a given niche and how best to ensure your content and channel ranks.
Conclusion
YouTube uses descriptions to represent channel information and add a video's details. For the channel description, you write it when creating your channel and can edit it anytime. For the video description, you include it when uploading a video.
This post has presented various factors to consider when creating a YouTube description. Hopefully, you've got ideas for writing a YouTube description.