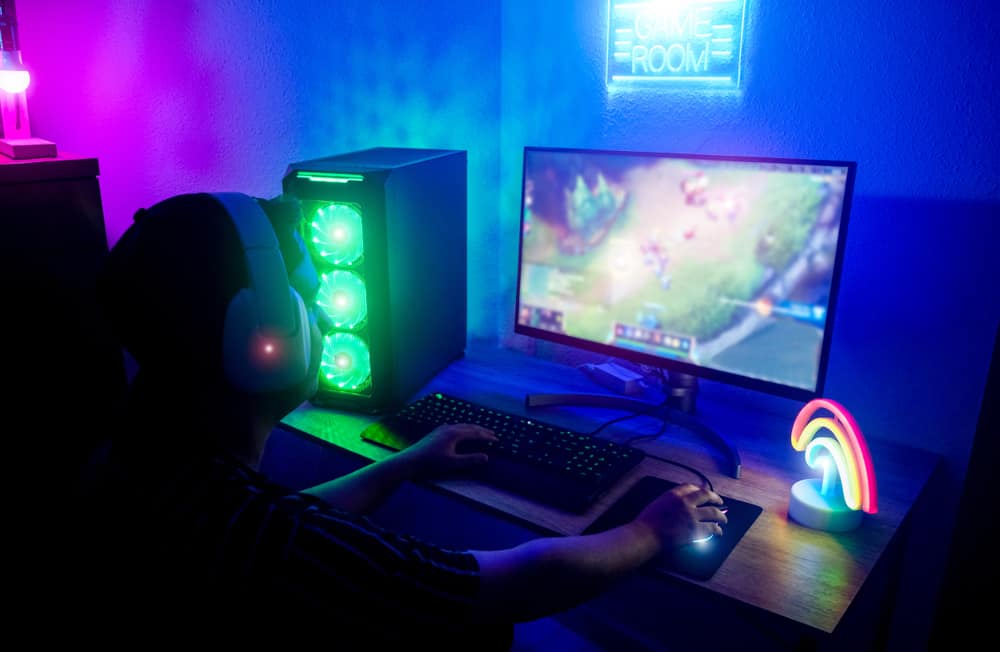 As among the leading gaming streaming platforms, Twitch offers numerous features to support streaming.
Once you start streaming on Twitch, the default setting is that your stream is public so anyone can join.
However, you may want a private stream session. Is it possible to stream privately on Twitch? Read on to find out!
Unfortunately, Twitch removed the option for private streams that involved using a password to access the stream. Nonetheless, if you must stream privately on Twitch, you can create a new account and don't associate it with any tags, categories, or social accounts. That way, your stream won't be easily discoverable; only those with the link will access it. Alternatively, you can create a sub-only stream.
Are you looking to stream privately on Twitch? This post discusses everything about private Twitch streams. We will understand whether it is possible and the options you can use, including alternative streaming platforms.
Can You Stream Privately on Twitch?
When streaming on Twitch, someone can search for your channel, filter different media, and encounter your channel. Once they do, they can attend your streaming to interact with you and enjoy your content.
Twitch streams are public by default. Initially, Twitch offered an option to secure your streams using a passcode and the easiest way of streaming privately on Twitch. However, streaming privately on Twitch is impossible as this feature is no longer available.
Nonetheless, that doesn't mean that all your options for streaming privately are unavailable. As a streamer, you could have a case where the content you want to stream is user-specific, and you don't want the public to access it. For instance, if you're going to have a family stream that calls for a private way of streaming.
How can you achieve this? Read on as we answer the question in the next section.
How To Stream Privately on Twitch
When you have a Twitch channel, you can start streaming and interact with viewers. When you want to privatize the stream, many streamers wonder how they can achieve that. Here's the kicker, although Twitch removed the option for private streams, the three options discussed below are handy.
Go through each and see which works best for your case.
Use an Alt Account
Instead of using your Twitch account, you can create an alternate account for streaming. The alt account is unknown to your followers and subscribers.
Thus, you won't be discovered. Again, ensure the channel's name is random numbers and letters, and don't associate it with your social networks.
With your alt account, stream without including the streaming details, such as title and category. You can share the link with specific people when you start the stream.
Others won't know you are streaming as the channel is not linked to you and has no optimization involved. It will remain hidden as long as it's new and you don't add any details.
Use Sub-Only Streaming
Twitch allows you to select the audience for your stream. You can choose to engage with your subscribers only. In that case, your stream will appear private, as only those subscribed to your channel can access it.
It would help if you were a Twitch Affiliate or Partner to make a sub-only stream. Only then can you stream privately by allowing only subscribers to access your stream.
Use Alternative Streaming Platforms
You can bypass Twitch's limitations in letting you stream privately by utilizing a more reliable option. A platform like Discord or YouTube enables you to stream privately. You can create a server for Discord and choose which members to invite.
You can then start your private streaming as you restrict the server members. For YouTube:
Click "Go Live" and add the required details.
Under the "Privacy" option, select "Unlisted."
Your stream will only be available to people you share the link with.
Conclusion
Twitch doesn't have the option for streaming privately. However, you can utilize the three methods presented in this post to stream privately on Twitch. Try them out and see the most ideal one for your case.