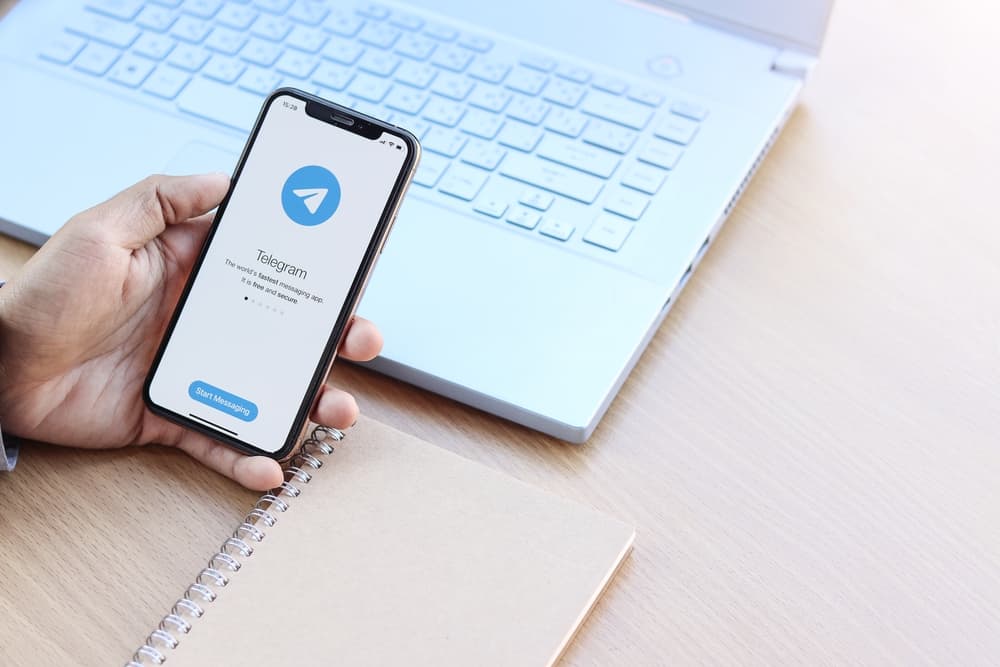 Telegram's suitable features make it a worthy application for secure communication. Did you know you can send disappearing chats and other media on Telegram?
This has been made possible through various features like a self-destruct timer, whereby a message disappears within the time you set when the receiver reads it.
Well, if you don't know how to send a self-destructing photo in Telegram, this guide has explained two methods you can use.
Telegram has numerous features that enable the sending of self-destructing chats, videos, and photos. Enabling secret chat is one way to ensure the photos you send disappear once they have been read. Also, you can use a self-destruct timer when sending media.
This post will explain two ways of sending self-destructing photos in Telegram. Let's dive in!
How To Send Self-Destructing Photo in Telegram in 2 Ways
Telegram has included more features in its application to enable the sending of self-destructing media.
The most common feature is Secret chat which, when you enable it, causes messages and photos you send to a person to disappear after the receiver leaves the chat.
Before performing these steps, you must note that you cannot send disappearing photos to groups or channels. The feature is only applicable when sending messages through direct messages in Telegram.
Method #1: Through Secret Chat
Secret chat is one of the easiest ways of sending self-destructing photos, videos, and messages on Telegram. You need to enable the feature on Telegram, and the media you send will disappear.
Follow these steps:
Launch Telegram on your mobile device.
Find the contact to whom you wish to send photos and open the chat.
Tap on their profile at the top.
Tap the "More" option (three-dot icon).
Go to "Start Secret Chat" and tap the option.
Tap on "Start" to confirm you want to enable Secret chat with the selected contact.
Once you enter Secret Chat mode, click on the "Set Self-destruct Timer".
Pick a period within which a photo will be visible to the receiver.
Tap on the paperclip icon in the bottom left corner.
Select the photo from your gallery.
Click the send icon to send the photo.
After the time you have set ends, the receiver will notice the photos you sent have been deleted automatically.
Method #2: Use the Self-Destruct Timer
If you don't want to enter into Secret chat mode with a person, you can send your photos with a timer, after which the messages will disappear.
This method is currently only available for Android devices. iOS users have to use the first method to send disappearing images on Telegram.
You must ensure the photos are sent with a timer to be sure they will get deleted automatically. Follow these steps:
Launch Telegram on your mobile device.
Find the chat you wish to send photos to.
Tap the paperclip icon for the attachment.
Tap on a photo you want to send.
Tap the timer icon with half a cut circle.
Select the time the photo will take to get deleted.
Tap the send arrow to send the image.
When you send your photo, it will go with a blurred thumbnail to prompt the receiver to tap on it. Once someone clicks on it, the timer you set will begin, and the photo will be deleted from both chats.
Similarly to other platforms like Messenger or Instagram, if the receiver screenshots the disappearing photo, you will get a notification from Telegram about it.
Moreover, you don't have to worry that the receiver can access a self-destructing photo from their media because they cannot be saved after deletion, nor can they be forwarded.
Conclusion
Self-destructing messages and other media is a suitable trick when sharing sensitive data. If Telegram is your chatting platform, read this post to learn two ways of sending self-destructing photos.
Moreover, once you use the feature, you don't need to worry that the receiver will take a screenshot because you will be notified about it by Telegram.
Frequently Asked Questions
Can I send self-destructing photos and videos on Telegram?
Telegram has included features that allow the sending of self-destructing photos. Users can schedule a timer or use secret chat when they want messages and other media to disappear. Moreover, when using the mentioned features, ensure you are sending direct messages and not in Telegram channels.