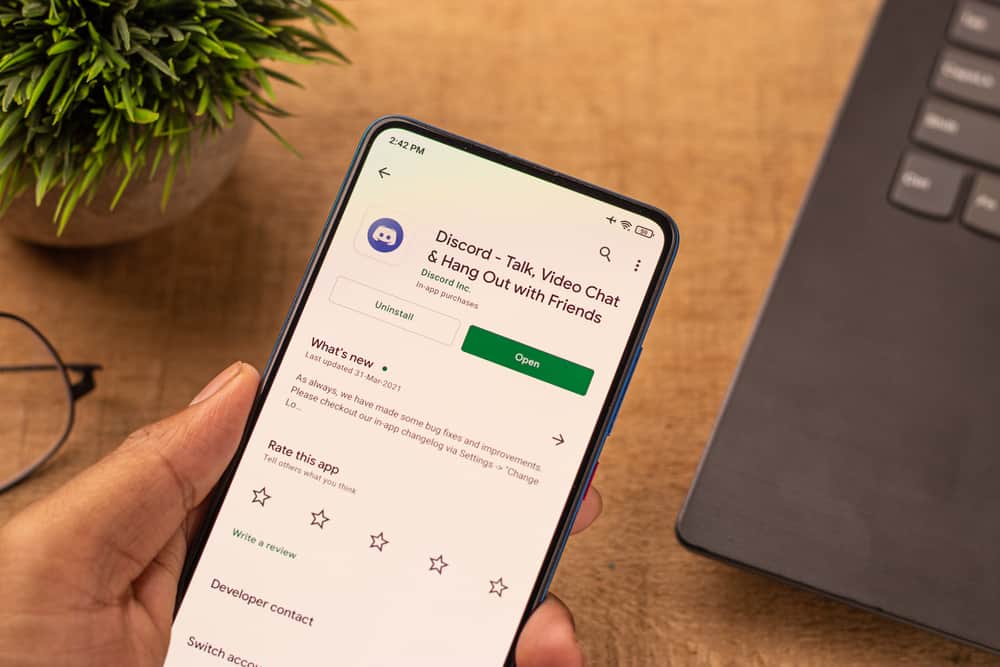 Discord is a social platform used mainly by gamers and streamers. The app allows people with similar interests in games to discuss and have fun. Although Discord wasn't popular initially, the app currently has over 200 million active users.
The name "Discord" is something that gets many people curious. Indeed, the app brings people together to discuss different issues, yet the term "Discord" contrasts the app's purpose. How is this possible? Specifically, what is Discord named after?
According to the Discord director, "Discord" isn't named after anything or anyone. However, the founders picked the name because it is easy to spell, pronounce and remember.
Other important facts can help users understand the significance of the Discord name and its effect on the users. All of these will be discussed in this guide. Keep reading to learn more.
The Role of Discord Among Social Platforms 
Years ago, internet users had a few social platforms, like Facebook and MySpace, to manage. Thankfully, you now have several social platforms. You may join all of them or choose a few ones that align with your interest.
Discord came in 2015 – when many users already had a grasp of social media. However, it's unique. The app was specifically created for gamers to have a place to play games and discuss. It also allows you to stream live videos, make audio calls, chat, and send files.
The app features groups called servers and channels with different topics. Regardless of your interest, you will always find a community on Discord. This further helps you connect on a more personal level and have fun.
At first, you may not notice anything weird about the name "Discord." According to the online Cambridge Dictionary, Discord means disagreements. It is the lack of harmony or trust and agreement between people.
The Discord app brings people with the same interest to connect and create relationships. How is it possible that the meaning of the name contradicts the app's purpose? What exactly is Discord named after?
Who Named Discord?
Jason Citron and Stanislav Vishnevskiy named Discord. These founders have been obsessed with video games from a young age. Jason Citron first built a social gaming platform called OpenFeint. However, he later sold it to Japanese Giant Gree.
In 2012, Jason started a video game studio called Hammer and Chisel with Vishevskiy and introduced their first mobile game, Fates Forever. This game included a feature that allowed players to talk to each other. 
Unfortunately, they shut down Hammer and Chisel's gaming division and diverted their attention to creating Discord. While Jason Citron is the CEO, Vishnevskiy is the Chief Technology Officer (CTO).
What Is Discord Named After?
To start with, the idea for the creation was birthed so that the founders could communicate with their friends while playing their favorite games like Skype, Fantasy, and Mumble. Before the founders settled for Discord, they considered a couple of names before choosing Discord. 
According to them, the word sounds fantastic; it is easy to say, write, and remember. Importantly it has something to do with conversation or discussion. It was also the available domain name at the time and had never been trademarked.
In an AMA session transcript after Discord's release in 2015, Jason Citron said Discord had all the criteria they had, and they fell in love with the name.
Notably, the name Discord is the problem the founders are trying to solve with the app. In other words, the app was created to bring harmony and strengthen the bond among gamers. And it's doing that.
To answer the question, "what is Discord named after?" Discord isn't named after anyone or anything. Instead, the name was chosen because it sounded simple and cool.
Also, it is easy to spell, write, and pronounce. It aims to solve the disagreements among games by creating communities called severs for them to connect.
Conclusion
Discord is the home to many game enthusiasts looking for a community with like minds. A closer review of the app's name will reveal a contrast to its purpose.
The social platform claims to bring gamers and other users together, but the name doesn't align. 
According to the founders, Discord was picked because it sounds cool. This article has shown other reasons for the founders' name choice.