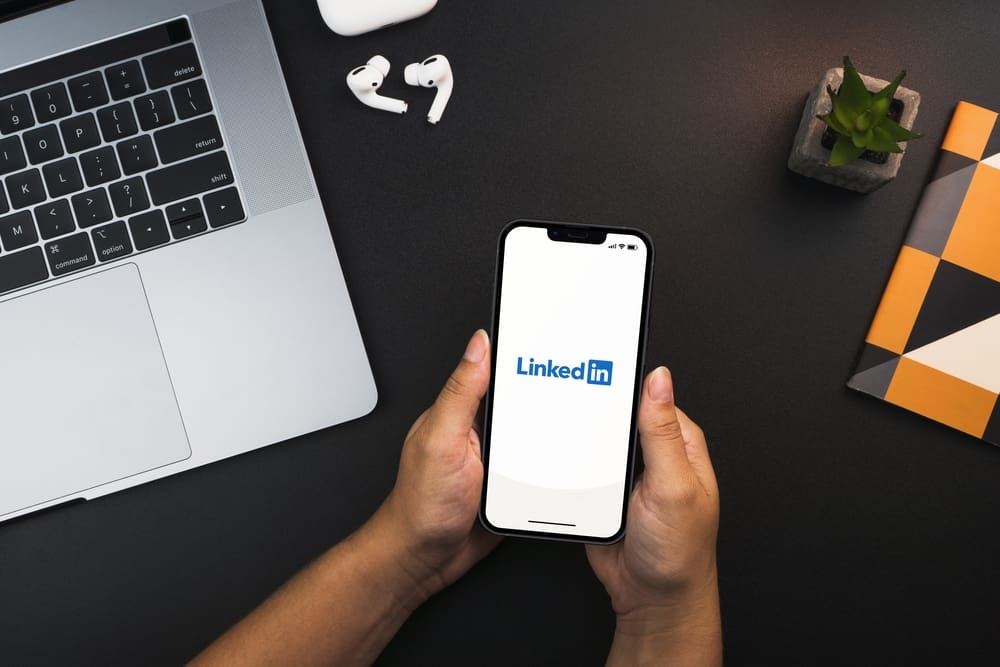 LinkedIn has grown to be one of the go-to platforms for hiring personnel. Employers are relying on people's LinkedIn profiles to determine whether they fit the match for the required candidate.
LinkedIn makes it easy to define your profile, and even without interacting with you, someone can know whether or not you can deliver the required task based on the details you have on your LinkedIn profile, including projects.
Do you have any projects you wish to add to LinkedIn? A project can be anything from publications to blogs to e-books. There is so much that you can add; all you need is to navigate to the "Add Section" and add your project. Besides, LinkedIn offers on-screen instructions and the fields to fill in to get your project successfully added.
Today's guide offers a hands-on tutorial on everything to know about adding projects on LinkedIn. We will discuss the importance of adding your projects to LinkedIn, the various projects you can add, and offer a step-by-step guide on adding your first project. If that sounds like what you've been searching for, let's get into it!
What Are Projects on LinkedIn, and Why Should You Have Them?
Take a scenario where you've gone for a job interview, and the interviewer asks you to show them your portfolio or work samples.
What will you give?
Landing jobs is increasingly competitive, and you must stand out to be lucky. One way is by having a structured and rich LinkedIn profile.
The richness is how many details you've added to your LinkedIn profile. One of them is projects. Anything you've handled before during your career or volunteer work is considered a project, and LinkedIn gives you a section where you can add it. What's stopping you?
Some benefits of adding projects to your LinkedIn include:
They act as your work samples and a portfolio.
It showcases your determination and engagement in various activities.
It makes you stand out, and recruiters can end up hiring you when they come across your profile.
It boosts your chances of getting ranked on LinkedIn search results, and who knows who will view your profile.
Now that you understand why adding projects is a must-do thing, what projects are best suited to add on LinkedIn? Read on to find out.
What Projects Can Your Add on LinkedIn?
If you are wondering which projects qualify for getting a spot on your LinkedIn profile, let me help you narrow the scope. Anything that you've worked on before is worth featuring as your project.
It could be a training seminar you attended, a presentation you made, a blog you wrote, a code you wrote, an e-book, a case study, research, courses, or an application you built.
Ideally, the things you presume "minor" are what you should add to make you stand out. Everything is valuable to the right audience, so you shouldn't leave any stone untouched.
Besides, some people focus on minor achievements to rank your determination and hard work. Don't limit yourself!
How To Add Projects to LinkedIn
We've seen why you need a project and the various types of projects that you can add to LinkedIn. The best part is getting our hands dirty and adding your projects step-by-step. Follow closely.
Log into your LinkedIn account via browser or mobile app.
If using a computer, click the drop-down icon at the top right corner of your profile, then click the "View profile" on the menu.
If using your mobile app, click your profile picture and the "View profile" below.
Locate and click the "Add section" button.
A new window will open with three options: "core", "recommended" and "additional".
Click the "additional" option to open the list of accomplishments you can add.
Scroll down and click the "Add projects" option.
A window with various fields will open. Fill in the fields with the correct and descriptive details about one project you have.
Note that here you are adding details of one project. You can repeat the same process to add other projects.
Once everything is filled, click the "Save" button at the bottom.
Bingo! You've successfully added your first project to LinkedIn.
How To View and Edit Added Projects on LinkedIn
With your project successfully added, you can view it on your profile. While at it, you can edit or delete it using the steps below:
Log into your LinkedIn account.
Click on your profile icon and select the "View profile" option.
Scroll down and locate the project you added.
Once found, click the pencil icon on its right, and on the next screen, click the pencil icon again.
Edit the fields and click the "Save" button at the bottom.
Alternatively, click the "Delete project" on the screen to remove the project.
With that, you shouldn't have trouble updating your project details in the future, such as workmate or the project description.
Conclusion
LinkedIn is the perfect way to express your skills, and if you are on the hunt for a job, LinkedIn comes in handy in setting you apart from other job seekers.
We've seen how you can make your LinkedIn profile stand out by adding various projects and also how you can edit or delete the projects in the future. Hopefully, this article answered all your questions about adding projects to LinkedIn.
Frequently Asked Questions
What projects should I add to LinkedIn?
You can add any relevant project that showcases your skills. Examples include e-books, blogs, websites, apps you've developed, courses you've taken, and seminars you've attended. Anything that can make you stand out should be added.
How many projects should I add to LinkedIn?
You are free to decide how many projects you wish to add. Besides, it would be best if you focused on those unique projects you are proud of. Still, feel free to add any number of projects, provided they make your profile worth focusing on.