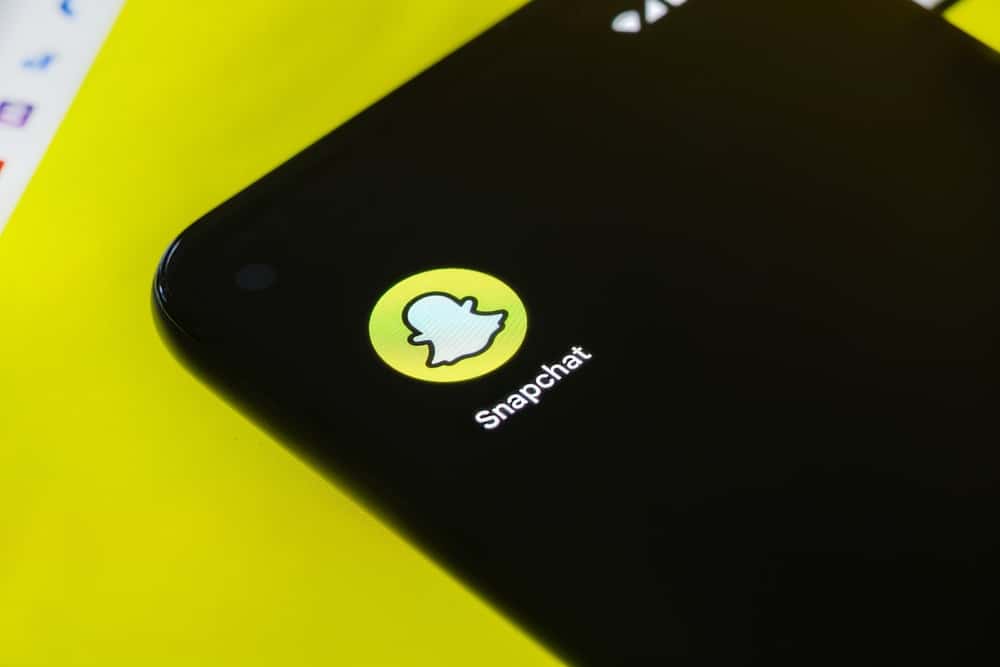 Mobile apps are known to develop glitches and crash occasionally. It's happened with the biggest social platforms on the internet, and it no doubt can happen to Snapchat. However, most glitches are the user's fault more than the developers'. Furthermore, many social apps rarely have downtimes, so when your Snapchat starts crashing and you confirm it's not from them, here's what to do.
If you notice your Snapchat crashed, the first step is to confirm from other users on other social platforms if it's not from you. Once confirmed, some of the actions you can take to fix the glitch include closing and relaunching the app, updating it, clearing your cache, restarting your device, updating your operating system, and deleting/reinstalling the app.
This article will comprehensively detail these steps in ensuring your Snapchat gets fixed from its crashing glitch.
Why Will Your Snapchat Crash?
When you get the notification, "Your Snapchat has stopped working," it could be due to several reasons. Most times, it's because you're running low on storage for the app to run correctly. In other instances, you're connected to a poor network, have accumulated corrupted files, or your app is outdated.
However, if it's Snapchat's server that's having downtime, there's nothing you do than wait for them to rectify the issue. You can confirm this by asking other users or going on other platforms where people will be talking about it. The formerly listed problems have solutions and will be discussed in the following headings.
Force-Close And Relaunch The Snapchat App
If you've been using your Snapchat for a long and it suddenly stops, it could be solved with "force-closing" and relaunching the app. You can do this on your Android or iOS device, and it'll save you the stress of the app stopping multiple times while using it. These are the steps to follow if you're using an Android device.
Minimize the app by swiping up to your left or right, depending on your gesture settings and Android model.
In the window that appears, swipe up to close the app.
You can also close other running apps if you suspect they're hindering the smooth running of Snapchat.
Go back to your menu and relaunch the app.
If it's on your iOS device, follow these steps to force-close and relaunch the app.
Swipe up and long-press the screen's bottom, or tap the home button twice to display all recent/running apps.
Swipe up on Snapchat to force close it.
Go to your menu and relaunch the app.
This simple fix should get your app running seamlessly again. However, if it doesn't, proceed to the following solutions.
Check Your Internet Connection
Your internet connection can be another reason why your Snapchat keeps crashing. Hence, ensure a strong internet connection using mobile data or WiFi. You can always refresh your network by turning it off and back on if it's mobile data. However, if it's mobile data, if you're using WiFi, you can troubleshoot your router for a better connection.
Restart Your Device
Many of us do not recognize the importance of restarting our phones occasionally. A simple restart can fix several problems you might encounter on your mobile device. It helps to refresh and reset settings and run apps on your phone, including Snapchat. Hence, try a restart if the three above-listed solutions haven't worked for you.
If you're using an iOS or Android device, hold the power button and tap or swipe restart in the menu that pops up. If this also doesn't work for you, proceed to the following solutions.
Update Your Snapchat
A common reason why most apps crash is that you're using an outdated version of the app. Developers strive to make their apps better by inculcating minor and major changes at intervals. You're required to update these apps from your app stores for a continuous, seamless experience.
Hence, if you notice your Snapchat crashing and haven't updated in a while, it might be time to head to your App Store or Play Store for an update. These are the steps in updating your Snapchat on Android and iOS devices.
Launch your App Store (for iOS devices) or Play Store (for Android devices).
In the search bar, type in Snapchat and tap search.
Click on the official app in the results that appear.
Tap on Update.
Once you're done downloading and installing the update, launch your app and see if it remedies the crashing issue.
Clear Your App's Cache
Cache files are junk files that can also include corrupted files that cause your app to crash. This is particularly common with Android smartphones, and if you notice your Snapchat crashing at intervals, the solution might be clearing out the cache. Follow these steps to clear your Snapchat cache.
Open your phone's settings and scroll to "Apps."
Scroll till you see Snapchat and tap on it.
Scroll to "Storage."
Tap on "Clear Cache."
These steps might differ depending on your operating system model and brand. First, relaunch your Snapchat and proceed to the next solution if it still keeps crashing.
Uninstall And Reinstall Your Snapchat
This should be the last resort but should resolve all issues with your Snapchat if the above solutions do not work. With this solution, you will have to start your Snapchat journey all over again, which means snaps, streaks, and saved messages might be lost once you reinstall. However, you should still have your added friends and subscriptions.
So, if your Snapchat is still crashing after many other alternatives, follow these steps to uninstall and reinstall the app.
On Android:
Launch your Play Store and tap the search bar.
Type in Snapchat and tap search.
Tap on the official app and then click on "Uninstall."
After a few seconds, you should see the "Install" tab again.
Tap on "Install" to reinstall.
On iOS:
Long-press Snapchat in your apps menu.
Click on the "X" button or delete it to remove Snapchat from your phone.
Next, go to your App Store and search for Snapchat.
Click on "Get" or "Install."
Conclusion
One of these solutions will definitely fix your Snapchat crashing issue. However, you can contact Snapchat support for more guidance if it persists!