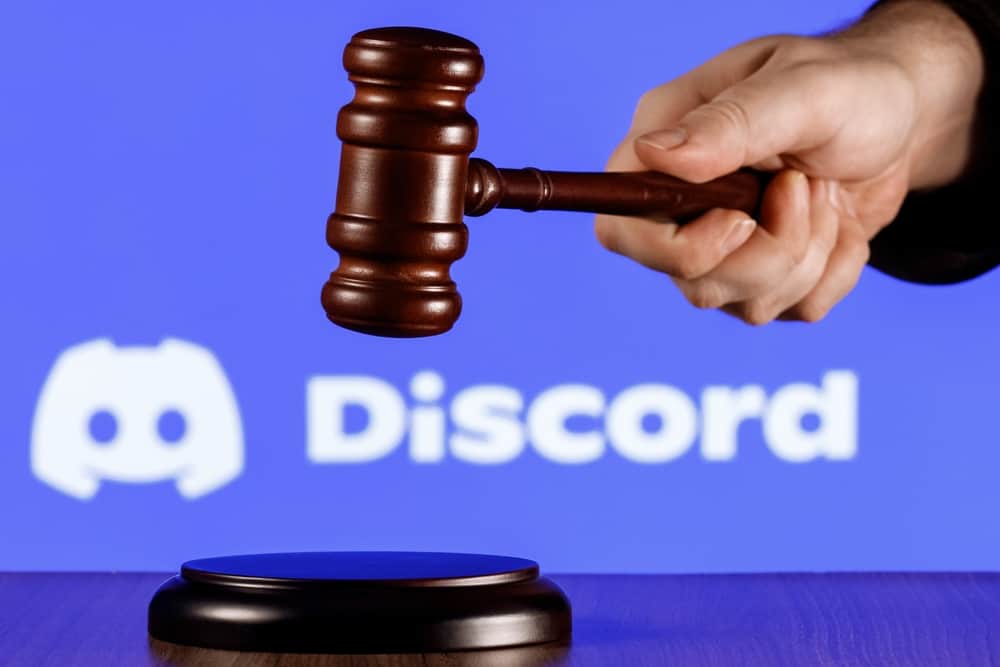 The introduction of social media platforms has made many parents cautious about how their children use them to avoid viewing adult content.
Social media platforms have made access to such content easy, which calls for intervention from both sides to ensure young children are protected against the content.
In protecting children, Discord has set an age limit to ensure only children above that age can create Discord accounts.
If you are discovered to be underage, and on Discord, you will be banned from the platform and prevented from accessing your account. Additionally, suppose a server owner is aware of an underage on their server and ignores it. In that case, the owner will be punished by Discord because it is against Discord's Terms of service for underage people to join the platform.
If you are planning to have a Discord account and are unsure if you have met the age requirement, this guide has covered you. It has explained the age requirement for a Discord account and what will happen when you lie.
What is the Age Requirement on Discord?
Many social media platforms are trying to regulate their platforms to ensure only people of acceptable age join them.
Because of that, they have an age requirement under which you cannot join until you are of the right age.
Discord's age requirement is above thirteen years. If you are below thirteen, it is against the terms of service of Discord to create an account with them.
Moreover, when you are below eighteen years old, there is some adult content you are not supposed to view.
Thus, you need to restrict adult content from your settings if you are yet to reach eighteen. Server owners always mark adult content to ensure only people comfortable viewing it can do so.  
What Happens if You Lie About Your Age on Discord?
The terms of service of Discord require that only thirteen and above years old can create accounts with them. Because of that, unless you reach thirteen, you are not supposed to have an account to prevent access to adult content illegally.
If Discord discovers you lied about your age and have not met the age requirement, they may ban you from using your account. When you are banned, it means you cannot create another account using the same credentials.
Moreover, you won't access your account or any other data you had in your account because it is as if it does not exist.
If a server owner was aware of underage cases and ignored them, Discord will take action against the server and the server owner.
The strict guidelines are implemented because of much adult content on Discord.
How To Stop Seeing Age-Restricted Content on Discord
If you are accessing age-restricted content on Discord and don't want to continue seeing it, you can modify your settings as indicated here.
Click on the profile icon to open settings.
Go to "Privacy & Safety".
Tap on "Keep me safe" under "Safe Direct Messaging".
The above feature is encouraged for all Discord users who are under eighteen. By doing so, Discord will scan all videos and direct messages and remove inappropriate content.
Conclusion
Discord is an important platform, but you are not encouraged to join if you are not of the accepted age.
The platform has adult content that is inappropriate to view, explaining why they have an age restriction.
If you join the platform and they discover you lied about your age, you will be banned and lose access to it.
Frequently Asked Questions
What is the Discord age requirement?
Discord's terms of service require all users to have at least thirteen years before creating an account. Also, you are not supposed to view adult content when you are below eighteen. You can achieve that by enabling the "Keep me safe" feature to allow Discord to scan all data you view and ban inappropriate content, including videos.
What happens when you join Discord before thirteen years?
It is against Discord's terms of service to have an account without attaining the age limit. If you are known, you will be banned from Discord. Moreover, if a server owner is aware of it and ignores it, they will take action against him and the server.