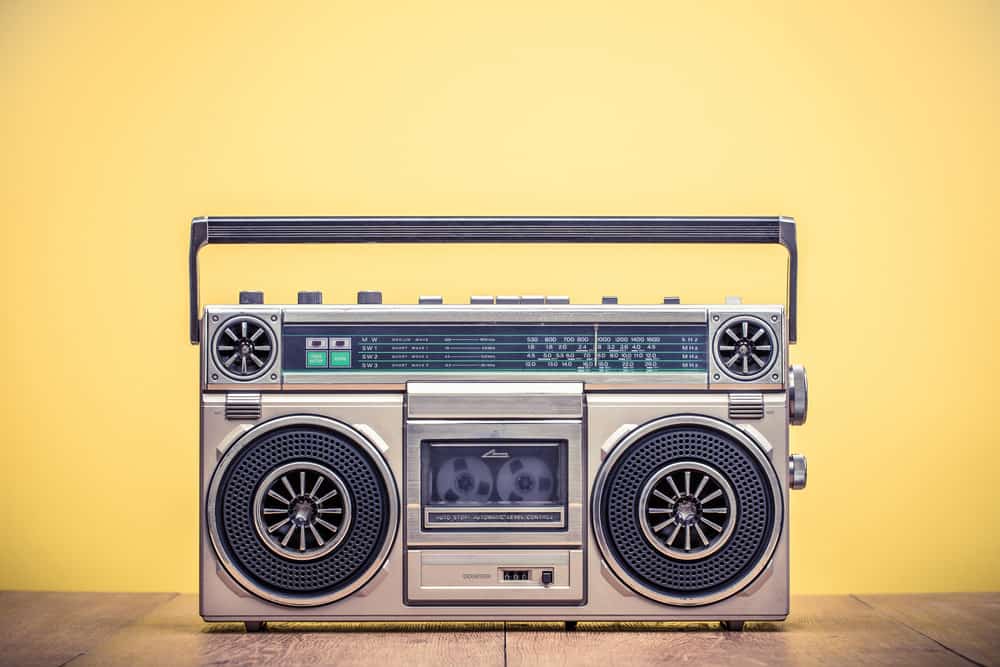 There was a time when Instagram Music was limited to only a few countries, and not being able to use it was a pure disappointment. Although it's now available globally, many problems still occur.
The most common way people face problems with Instagram Music is when the track is not available on Instagram Music's collection. The reasons behind it might differ: your app is outdated, this feature isn't supported in your country, or Instagram has some technical issues.
Besides these, there could be many other things that could happen to Instagram music. This article is about covering such things. Also, in the end, we'll discuss some recent advances in Instagram Music.
This article will cover possible reasons that could happen to your Instagram Music. We will bring out some possible solutions as well.
Different Things That Could Happen to Instagram Music
Multiple problems can happen with Instagram Music that hinders its ability to stream. Here are some of the issues users face with Instagram Music.
Music Not Working
Everything seems fine; even the music option appears in the story. When you click on Music, all the tracks are there, but they are not working. That's the most common problem users face with Instagram Music. 
Often this is attributed to using an older version of the app. Just install the latest version, and this problem will be resolved.
Sometimes, there could be an issue with your account too. Sign in again and try posting a story a 2nd time; this will solve the problem. 
Lack of Music Availability
This thing could go in different ways. Initially, Instagram had the copyright to stream Music only in the USA, U.K, Germany, Australia, New Zealand, Sweden, France, and Canada.
Gradually, Instagram made a reasonable effort and started getting copyrights for other countries. Now, many countries have Instagram Music. However, some parts of Asia, Africa, and Europe still don't have Instagram. Make sure to check your country's availability for Instagram Music.
Secondly, some music artists restrict their albums to one particular app, like Spotify. If Instagram doesn't have a license to stream any album, you won't be able to use it.
Weird Music in the App
This thing happens quite often and with a lot of Instagram users. All of a sudden, all popular songs disappear, and you only see weird Music that you never heard before.
Most commonly, this happens because it happens due to a bug. It will usually resolve once you update your app.
How To Solve Any Problem With Instagram Music
Whether you face the problems mentioned above in Instagram Music or see any unknown bug, following these methods will resolve your problem.
Method #1: Update to the Latest Version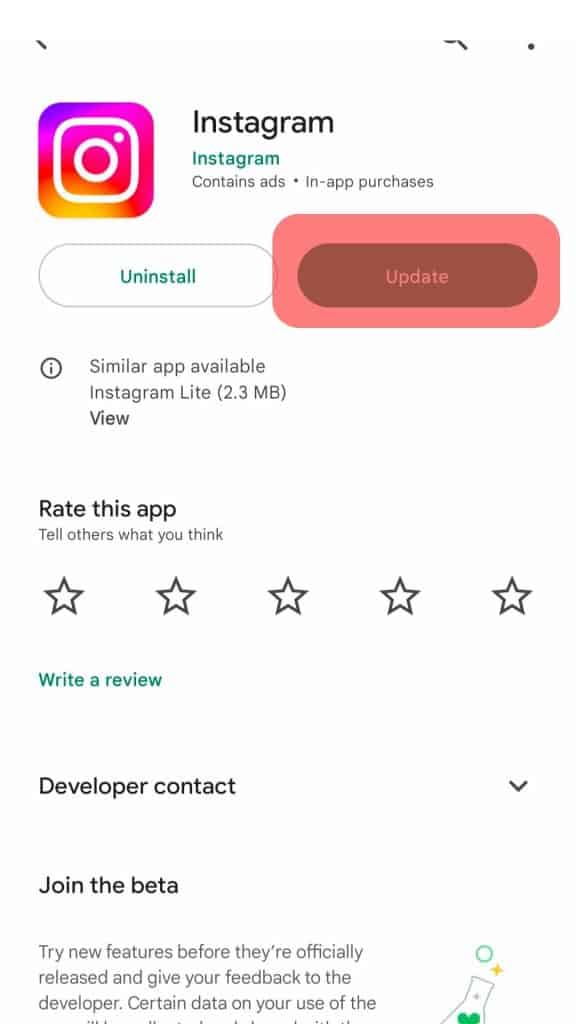 Often Instagram automatically syncs new Music to the app. But after a significant update, old app versions often have streaming music problems.
The best solution is to keep the app up to date, which will solve many Instagram Music problems.
Method #2: Reinstalling the App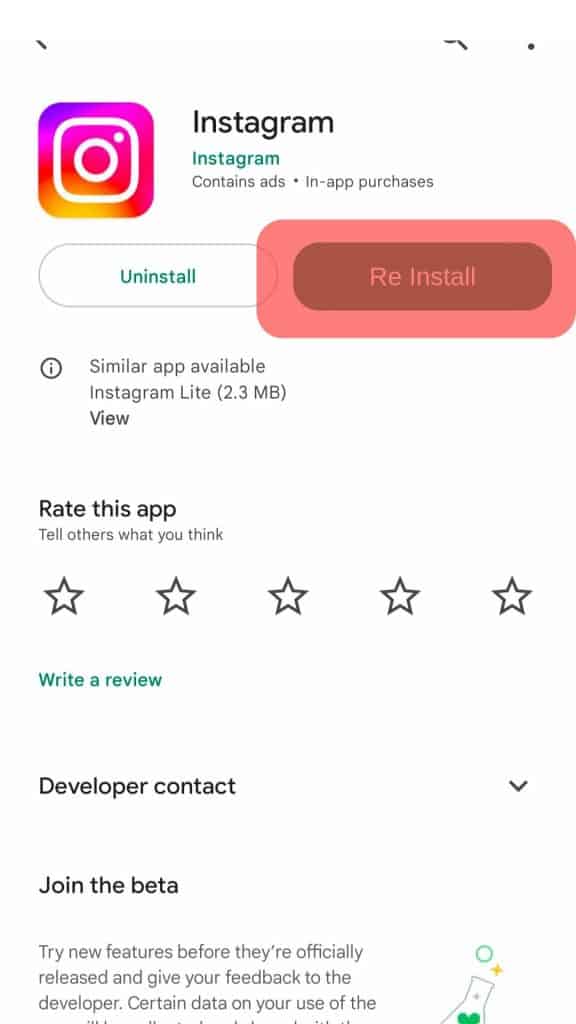 If you update the app and still have problems with Instagram Music, maybe you need to reinstall the app. In 8 out of 10 cases, Instagram problems resolve by reinstalling the app.
Alternatively, you can clear the cache and data of the Instagram app without reinstalling it. This process will have an equally beneficial effect. To clear the cache:
Go to phone settings and select "Apps".
Next, choose Instagram and tap on "Data".
Tap on "Clear Data and Cache".
Method #3: Using a Personal/Professional Account
Due to copyright issues, Instagram business accounts often don't get the availability of Music in their stories. If you want to keep using a business account, there is no way to tackle this.
However, switching to a professional (creator) or a personal account will give access to use Music. But make sure not to be impromptu in this decision and always consider all possible factors.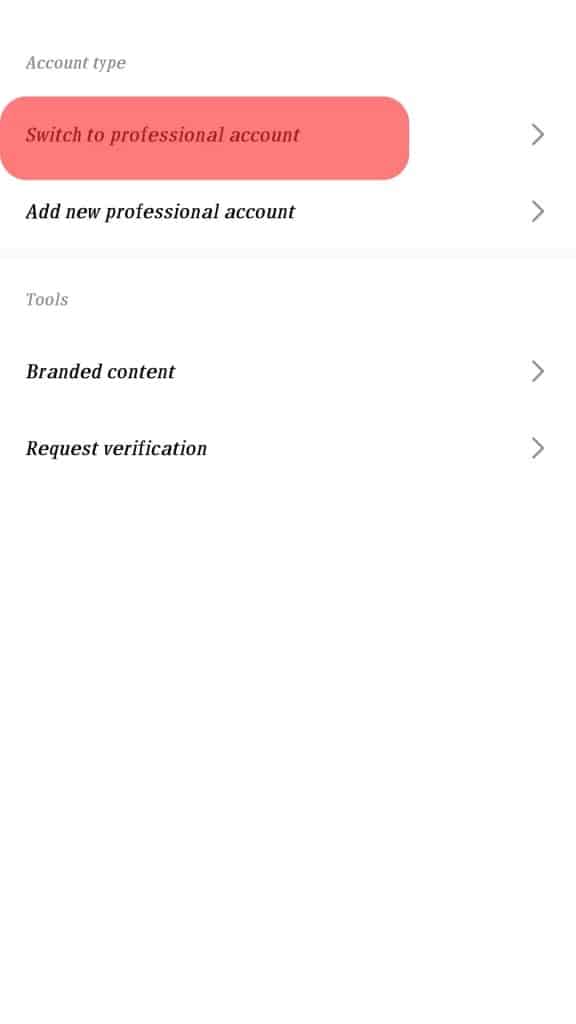 Method #4: Contacting Instagram for Help
If things are not working for you, you can contact Instagram support to address your Music issue directly.
Go to your profile and click the three-line icon to open a menu.
Select "Settings" and choose "Help".
Select "Report a Problem", then select "Report a Problem" again and explain your problem by writing it. 
If you wrote down everything, hit the "Submit" button.
However, this may take quite a long time; therefore, show patience with this method.
Method #5: Using a VPN for Instagram

This is the go-to method for many Instagram music problems. If your country doesn't have Instagram Music access or some songs are limited in your region, you can try using a VPN.
Sometimes, this method will resolve some unknown Instagram Music problems, and you should try it.
Method #6: Use a Third-Party App To Add Music to Your Instagram Story
If nothing works for you, you can use this method to add Music to your Instagram story.
Download an mp3 version of your song directly from Google.
Render this song in any video editor with a picture or video you wish to add to your Instagram story.
Export the final product, and you'll have Music behind your story.
Recent Changes Happened to Instagram Music
Instagram music is bigger than forever, and practically every song is available on it. Recently, Instagram introduced the lyrics feature in Music.
You can now choose from four different interfaces on how you want the lyrics to be displayed in your story. Adding lyrics makes Instagram more aesthetically appealing. However, you can still choose two traditional ways of showing Music on Instagram stories.
Final Thoughts
Hopefully, you now know what to do if anything happens with Instagram Music. You can always look to us for similarly helpful guides. Bookmark to be our permanent reader.