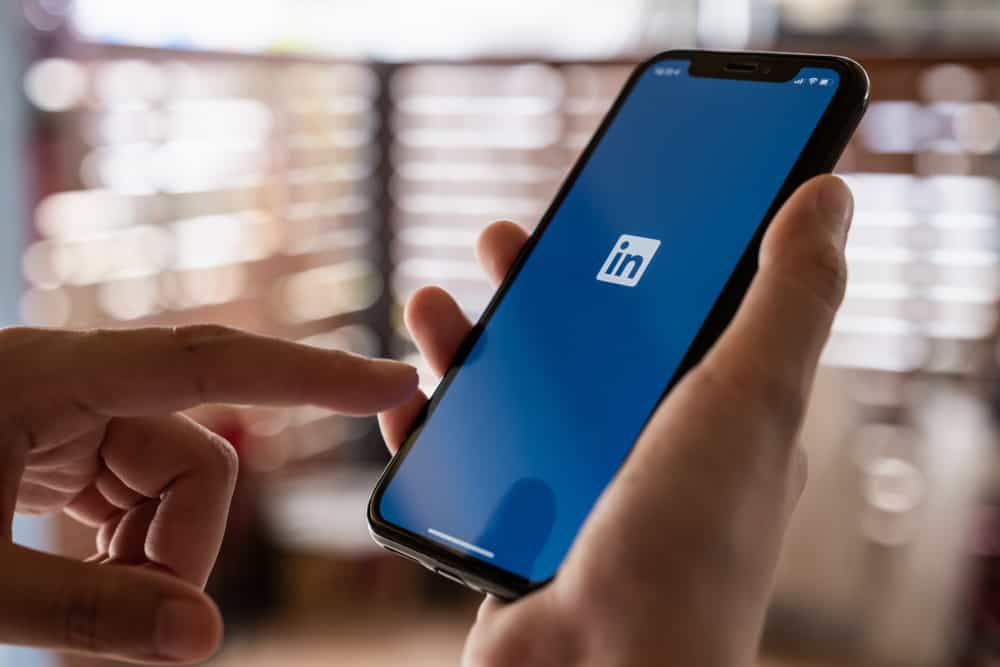 Most social media platforms like Facebook and WhatsApp have a way of telling people when you are online, meaning you can respond instantly.
LinkedIn, too, offers the same feature to indicate to your connections that you are available to text back.
Have you seen the green dot next to someone's name on LinkedIn and are curious to understand what it means?
LinkedIn offers various symbols to indicate your online and active status. The green dot means that someone is active and will be notified immediately if you message them. Additionally, if you see a hollow green circle, it implies that someone is active on mobile and will also get notified whenever you text them.
This guide covers the two online status symbols offered by LinkedIn. We will see what each means and how you can modify your settings to choose who should see your online status on LinkedIn.
What Does the Green Dot on LinkedIn Mean?
LinkedIn is a platform dedicated to creating networks between people and connecting recruiters to job seekers.
In doing so, LinkedIn offers active status symbols to tell people when you are available to get back to them instantly.
LinkedIn uses two icons to represent the active status.
The Green Dot
If you see a solid green dot next to your connection, it signals that the person is currently active.
Therefore, if you message that person, they will get an immediate notification, and when they do, they will instantly respond to your message.
The green dot looks promising when you are unsure whether to text someone.
Besides, if you message someone and they fail to respond, it means they are snubbing you since the green dot confirms that they are online.
The Hollow Green Circle
If you don't see the solid green dot, you can see a green circle with a white dot inside. That, too, represents an active LinkedIn status.
However, in this case, the connection is inactive, but they will get notified immediately if you message them since they have turned on push notifications on their phone.
The bottom line is that if you are trying to reach out to someone on Instagram, focus on checking if you can see a green dot or a hollow green dot.
If you can't see either, it means that person is inactive on LinkedIn, and even if you message them, expect a delay before they respond.
How To Change the Active Status on LinkedIn
Active connections that are online are more likely to land opportunities. However, not everyone should see your active status.
Using the methods below, you can modify the settings and choose a privacy feature that best suits you.
For Desktop
The steps below will guide you if you want to turn off the active status or choose who should view it:
Open LinkedIn on your desktop or access the browser version.
Once logged in, click the "Me" icon at the top.
From the menu options, click the "Settings & Privacy" option.
Tap "Visibility" on the left panel.
Scroll down to the "Visibility of your LinkedIn activity."
Once you reach the section, click the "Manage active status" option.
Three options will be listed. If you want nobody to view your active status, click the "No one" option. Otherwise, set it to "All LinkedIn members" or limit it to "Your Connections only."
Note that turning off your active status means you cannot view other connections' active status either.
For Mobile App
If using the LinkedIn app on Android or iOS, follow the steps below:
Open the LinkedIn app on your phone.
Once you've logged in, tap your profile icon.
Locate "Settings" at the bottom and tap on it.
Under the settings page, tap on "Visibility."
Scroll down to the "Visibility of your LinkedIn activity" section.
Tap the "Manage active status" button.
From there, select how you want your active status to display. Choose to display it to "All LinkedIn members" or "Your Connections Only." If you need to turn off the feature, click the "No one" option.
That's it. You now have control of your active status on LinkedIn.
Conclusion
LinkedIn added active and online status icons to help people engage more on the platform.
A solid green dot means your connection is online and active, meaning they can respond to your message instantly.
This guide covered everything you should know about the active status on LinkedIn.
Frequently Asked Questions
What does the hollow green dot on LinkedIn mean?
The hollow green dot means someone is inactive on LinkedIn, but when you text them, they will receive your message and can get back to you instantly.
How can I know if someone is online on LinkedIn?
Viewing someone's profile and seeing a green dot next to their name means they are active and can respond to your message.