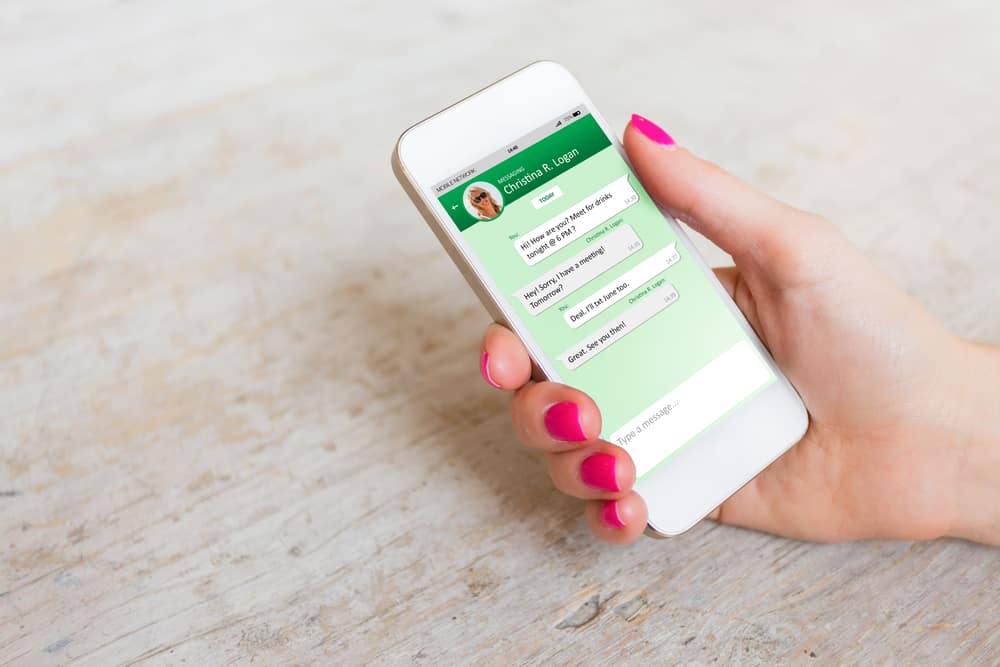 WhatsApp profiles always show various messages under the "About" section.
The status is meant to tell more about individuals, but users have used them to set what suits them.
Nowadays, it is possible to find one setting the status to anything to confuse their friends.
So, does "sleeping" in a person's WhatsApp status temporarily make them unavailable?
The "sleeping" status was meant to indicate when a person is away and inactive on WhatsApp. But other WhatsApp users have used the option to confuse those they don't want to reply. Others use the "Sleeping" status for fun, but it doesn't mean they are inactive on WhatsApp.
You may not understand what the sleeping option means when you are a new WhatsApp user. This guide has explained what status means and how you can change your WhatsApp About status.
What is WhatsApp Status?
WhatsApp introduced WhatsApp status as a way of sharing memes on the platform.
Memes are updated through the "My Status" option, and through the feature, you can share memes with friends and other updates like important events in your life.
When you have an upcoming birthday, you can use WhatsApp status to update your friends about the event.
Moreover, people use WhatsApp status to attack their enemies. When you find something that corresponds to a person, you can post it without mentioning that person.
How To Change About Status
The "About" WhatsApp status was meant to tell your friends more about you.
When you want to change the about status, you can do it from the WhatsApp settings menu as indicated here:
Launch WhatsApp on your mobile device.
Tap the three dots at the top.
Select the "Settings" option.
Tap on your profile picture to open the profile menu.
Under the "About" section, tap the pencil icon.
You will see various options you can select from. Select the "At school" status if you are a student and want your friends to know you are at school.
The "About" status will always indicate beside your profile. When a person opens a chat with you, the "About" status will show below the name you have used to save a contact.
Moreover, if you want to enter something descriptive, you can manually set the "About" status by tapping the edit menu and typing what you want.
What Does "Sleeping" Mean on WhatsApp?
Sleeping is one option when one wants to set their "About" information. The "About" section was set aside to help WhatsApp users refine their profiles.
The "About" section is meant to give more information about a user, explaining why the choices listed under the "About" section describe various places where you might be.
When one selects the "Sleeping" option, he might communicate that he is not very active on WhatsApp.
If you text a person on WhatsApp and realize they are not responding, they are inactive or ignoring you. The "Sleeping" status is supposed to communicate whether a person is sleeping or inactive.
But some WhatsApp users use the option to confuse others. When you don't want other WhatsApp users to know more about you, you can set your "About" status to "Sleeping" to confuse them.
Thus, it is hard to tell if a person is inactive when their "About" is set to "Sleeping."
If someone writes sleeping in their status, it may indicate to friends that he is going to sleep.
When you find many people texting you, and you don't respond to each one, writing "sleeping" on your status is a way of communicating with all of them at once.
Conclusion
WhatsApp is a suitable application, but you may not get everything communicated on the platform when you are new.
"Sleeping" is one of the options you can use when you want to set the "About" status section.
Moreover, if you want to communicate to your friends that you are sleeping, you can update "sleeping" on your WhatsApp status and send the message to all your friends without sending a message to each's inbox.
Frequently Asked Questions
What does "Sleeping" mean on WhatsApp status?
When someone writes "sleeping" on their status, it communicates a message to friends. If you are conversing with several friends and feel sleepy, you can indicate sleeping instead of writing everyone a message telling them you want to sleep. Moreover, it may mean that you will not respond to more chats at that time and will focus on other things.
Does "Sleeping" mean someone is inactive on WhatsApp?
No. One's about section may show sleeping, but that does not mean someone is not online. Some individuals have the status to avoid being disturbed unnecessarily. Also, it may indicate they are inactive on WhatsApp.