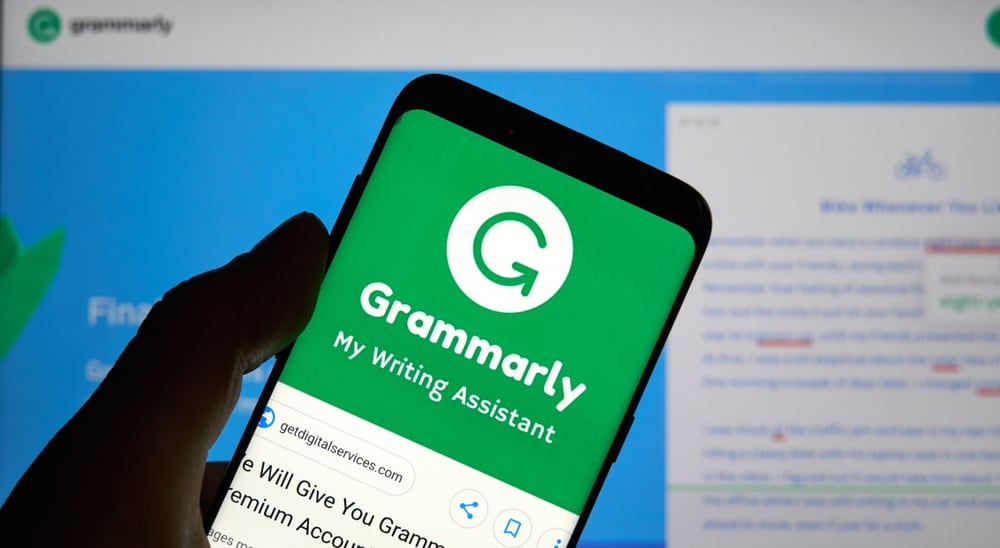 Spell-checking is an issue that many users are always concerned about, especially when they are in a professional situation.
It would be embarrassing to have interesting thoughts that you want to share, but your English fails you because of simple errors.
That is why many users have sought ways to have their Microsoft Teams have Grammarly installed and functioning.
Although Grammarly is compatible with Microsoft Word and Outlook, Microsoft has yet to enable Grammarly to be compatible with Microsoft Teams. But even though that is the case, Microsoft Team has an inbuilt spell checker you can utilize when you wish. This guide has explained how you can enable the spell checker in Microsoft Teams and write without the stress of grammatical errors!
Grammatical errors are a bad sign, and nobody would wish to lack an opportunity for such small errors. The post has explained if you can use Grammarly on Microsoft Teams and the alternatives to Grammarly on Microsoft Teams. Let's start!
How To Add Grammarly to Microsoft Teams
Grammarly is a popular spell-checking tool that many people have embraced because of its simplicity and effectiveness.
The bad news is that although many people have suggested Microsoft make Grammarly compatible with Microsoft Teams, they are yet to make it happen, although they are considering it.
Microsoft indicated that Grammarly does not support integration with other desktop applications apart from Microsoft Word and Outlook.
However, you can try to access Microsoft Teams via the web browser and install a Grammarly extension on Chrome to see if it works.
Because Microsoft has its spell checker for Microsoft Teams, it may be hard to realize the request by many users.
Therefore, if you try installing the Grammarly extension on Chrome and it doesn't help, you can learn how to enable the Spell check application in Teams, as discussed in the following section.
Does Microsoft Teams Have a Spell Check?
Microsoft Teams has a spell check that has existed since the software was launched. The spell check is as effective as any spell-checking application, and it works for chats, too.
Teams' spell check works like Grammarly; it outlines misspelled words and offers suggestions when they right-click on the words.
Unlike Grammarly, which allows users to add words to the Grammarly dictionary, the Teams spell checker does not allow it.
How To Enable Microsoft Teams Spell Check
Some users may find the spell-checker enabled by default on Microsoft Teams.
If that is not the case for you, you may need to manually activate the spell check as indicated below:
Open Microsoft Teams and log in.
Click the three dots in the upper right corner.
Click on "Settings" and go to the "General" tab.
Go to the "Language" section and check the "Enable Spell check" box.
Ensure the box for enabling spell check is marked, and once it is done, restart the application for changes to take effect.
How To Solve Spell Check Not Working in Microsoft Teams
Although many people trust the spell-checking application, some users have expressed their concern that the Teams spell check outlines some words as misspelled when they are spelled correctly.
If you have observed the same issue, you can solve it using any of the fixes below.
Method #1: Change the Language
Changing the language may help you fix Teams spell check to start working correctly.
You can change the language as shown here:
Tap on the three dots and select "Settings."
Open the "General" tab and navigate to the "Language" section.
Choose the English you want to use.
Once you have changed English to the desired one, restart Teams to ensure the changes have taken effect.
Method #2: Delete Teams Dictionary Files
The Teams Dictionary file may sometimes get corrupted, making the app work incorrectly.
You can access the dictionary files in the following directory:
C: Users\username\AppData\Roaming\Microsoft\Teams\dictionaries
Replace "Username" with your username on your computer. Once you reach the subfolder, select all files containing .bdic files and delete them permanently.
Once you delete the files, Teams will install other files and install them, and hopefully, they will not be corrupted.
Conclusion
Grammarly is a suitable tool that any person should have despite how perfect their English is.
The guide has explained how you can add Grammarly to Microsoft Teams and the best Teams alternative when you cannot use Grammarly.
Read the guide today, and chat on Teams without worrying about grammar!
Frequently Asked Questions
Does Microsoft Teams have Grammarly?
Teams is not compatible with Grammarly because it has its own spell-checking tool. Alternatively, you can install the Grammarly browser extension and check if it will work with Teams using your web browser or enable Teams' spell check.