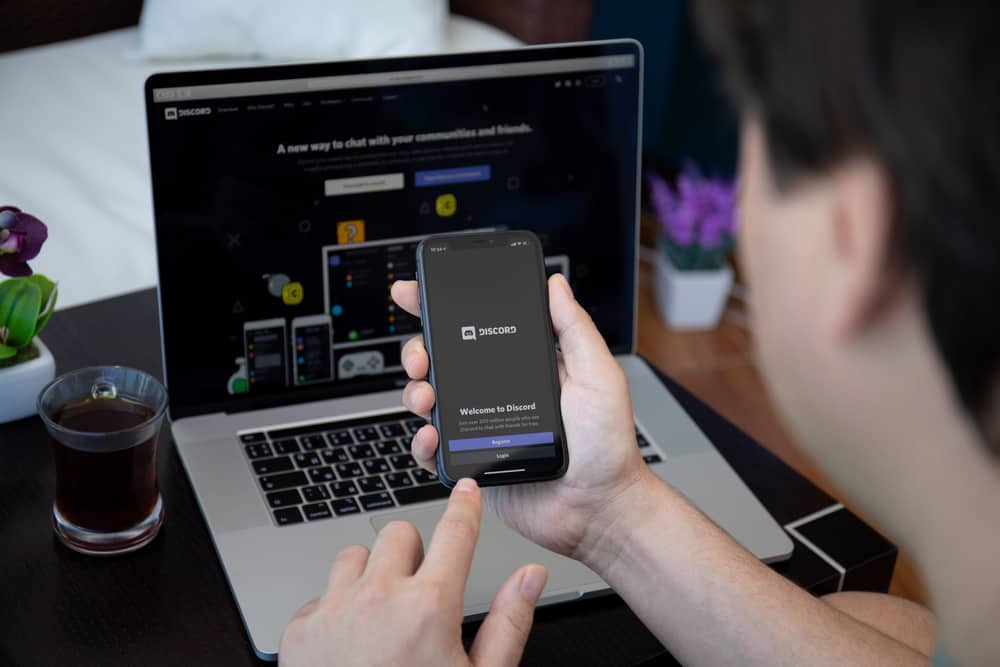 Discord allows users to interact using emotions and reactions like other platforms. Did you know you can respond with a custom-made emoji on Discord?
Discord is powerful and allows users to customize emojis they can use when communicating on their servers. If you are part of a server making incredible emotes and want to copy and save them, read the guide for more details.
Emotes are a powerful form of communication that many people prefer using. Unfortunately, copying emotes from other Discord servers is difficult because some owners have restricted their emojis from being stolen and used. But if you have a Discord Nitro or the server has put them public, you can easily copy them.
Some Discord emotes are incredible, and you may want to copy and use them. This guide has explained Discord Emotes and the tricks you can use to copy them from other servers. If you don't have Discord Nitro, don't worry. Stick around for an alternative solution!
What Is Discord Emotes?
Discord emotes are emojis. Many Discord users prefer using emojis to express themselves because they are fast and save a person the time of writing text. Moreover, emotes make Discord conversations unique, and it's a fun way of expressing yourself.
Discord Emotes are easy to customize, and it is a good way to make your server unique and distinguishable. But if you don't know how to make them, you can subscribe to Discord Nitro, enabling you to access emotes on public servers.
How To Copy Emotes From Other Discord Servers
Many Discords emotes are customized, and some owners don't want them to be used by others. When you create your emotes, you can place them on a public server or prevent users from accessing them. That is why there is no guarantee that you can copy emotes from other Discord servers unless they are public.
If you want to copy and use emotes from other servers, you must have a Discord Nitro, or the server has put the emotes public. If that is the case, you can use your computer to copy them as indicated below.
Open Discord on your computer.
Open the server containing the emotes you want to copy.
Locate the emotes you intend to copy and right-click on them.
Navigate to the option that requires you to open the image in a new tab and click it.
Once the image opens on a new page, right-click on it and select "Save Image As."
Choose a folder to save the image, and hit the "Save" button.
How To Copy Emotes From Other Discord Servers Without Discord Nitro
Using emojis on another server is easy when you have a Discord Nitro. But if that is not the case, don't worry because you can still use tricks explained in this section to copy and use the emojis.
Crop the Emotes
When you are not subscribed to Discord Nitro, you may notice the option for saving an emote is not indicated. You can open the emote and crop it if that is the case. If you need to crop an emoji, you zoom in and then crop it.
However, it is important to note that it is unethical and not encouraging because when an emoji has no save option, it indicates the owner has restricted other users from using it. In such a case, you may want to consider the next trick.
Ask the Owner for Permission
Another option you can use to copy and use emotes on another Discord server is to ask the owner for permission. This is encouraged, especially when you want the original file, because the owner can provide where it is saved.
Additionally, when you want a copy of the original emoji, it is impossible unless the owner gives you access to the files. Therefore, if you can ask the owner for the emoji, it would be easy to use.
Conclusion
Discord emotes are a perfect and fun way of communicating, but when you want to copy emotes from other Discord servers, you may find it hard.
Some people have restricted access to their emotes, making it impossible to save or use them. If you don't know how to proceed and copy emotes from another Discord server, read the article for simple tricks.
Frequently Asked Questions
Can I Copy Emotes from Other Discord Servers?
It is easy to copy emotes from other Discord servers if the owner has allowed it. Users with Discord Nitro can have a few privileges, but asking the server admin or owner for permission to access the emotes is advisable. If the emotes are in a public server, right-click on them, open them in a new tab, and save them as images in a suitable folder.