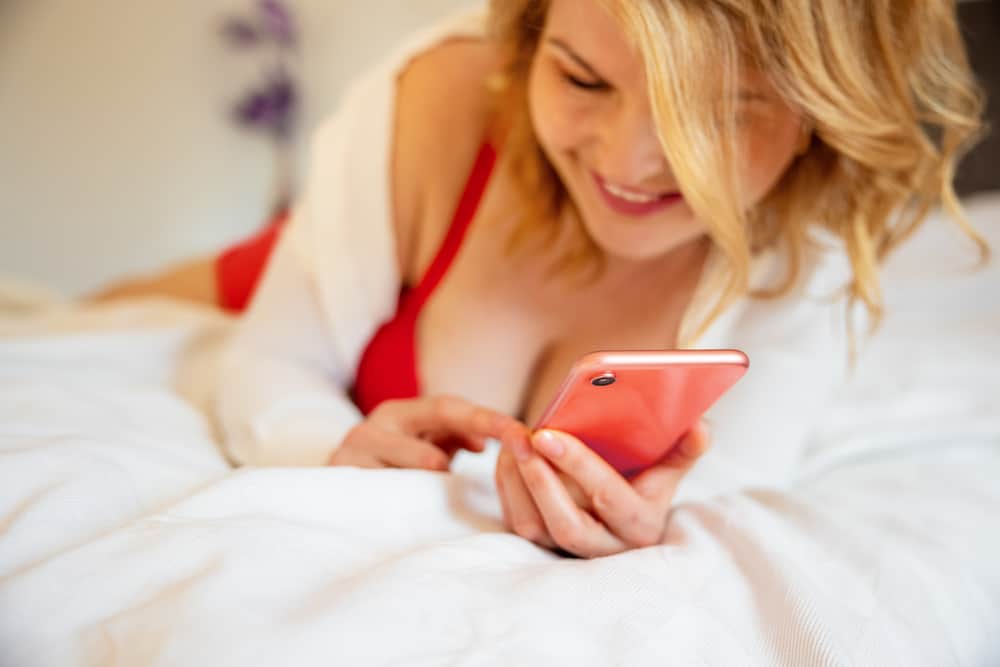 The digital revolution is transforming many areas globally, and dating is no exception.
Many people are meeting for the first time via online services, making it possible for guys to flirt with girls through text messages on a platform like WhatsApp.
But how to flirt with a girl on WhatsApp?
Flirting on WhatsApp should not be a serious process. First, you need the right mindset, even though it's like a game. Build a solid foundation, and send messages tailored specifically to her personality. Don't appear needy; make your messages authentic, accompanied by great emojis for maximum effect.
Flirting with a girl on a messaging application like WhatsApp is not rocket science. However, many men do it wrong and wonder why girls refuse to go out with them. Therefore, we will cover a few things you should do right if you want to flirt successfully with a girl on WhatsApp.
What Flirting With a Girl Means?
Before flirting with a girl on a messaging app, let's find out what it means to actually flirt with a member of the opposite sex. This is to correct the wrong idea too many guys have about flirting with a girl.
Flirting with a girl generally involves a combination of teasing, suggestive adoration, funny remarks, an almost over-abundance of wordplay, changing vocal tone, and a disarming smile.
It does not matter whether you are romantically interested in the girl. The endgame of every flirting game is the same – you sincerely hope your flirtation attracts the ladies.
Flirting is usually subtle. In most cases, you cannot approach the person and boldly announce your avid interest in them. Coming on too strong might make her feel extremely uncomfortable around you. That is why you must be careful and flirt the right way to succeed in this game.
Flirting on WhatsApp takes this game to a whole new level. Gone are the advantages of a charming smile and changing vocal tone. Instead, you're left with your ability to use wordplay impressively, teasing, and texting funny remarks. Although you can still send voice notes, it's never really the same.
Why Should You Use WhatsApp To Flirt With a Girl?
WhatsApp is one of the most popular messaging applications globally, and most girls have it installed on their smart devices. Some girls use this Meta-owned messaging platform as a cheaper alternative to texting. Others use it to switch to voice notes or video calling easily.
This makes WhatsApp one of the ideal messaging tools for chatting and flirting with girls. But to chat with a girl, you will need to get her phone number by asking her directly or getting it from a mutual friend.
However, the good news is that most ladies nowadays are more open to sharing their digits, especially if you tell them you only want to chat with them on WhatsApp. You will succeed faster if you do not imply the girl will do anything else, like hanging out with you or going on a date.
The WhatsApp Platform
WhatsApp or WhatsApp Messenger is a free, multi-platform messaging application that allows users to send text messages, make voice and video calls, etc. It is one of the easiest ways of staying connected with friends or loved ones.
This Meta-owned platform is also an excellent way of flirting with the girl of your dreams. However, many guys mess this up and ruin all chances of getting to first base with the girl they are interested in.
If you belong to this category, fret not. You're about to discover how to flirt with a girl on WhatsApp.
How To Flirt on WhatsApp?
This is where you will find concrete tips to implement immediately whenever you want to flirt with a girl on WhatsApp.
Flirting with a girl on WhatsApp shouldn't be a serious endeavor. You need the right mindset to hit pay dirt. Build a solid foundation, and send messages tailored specifically to her personality. Don't appear needy; make your messages authentic and accompanied by great emojis for maximum effect.
That said, let's get started.
Upload a Good DP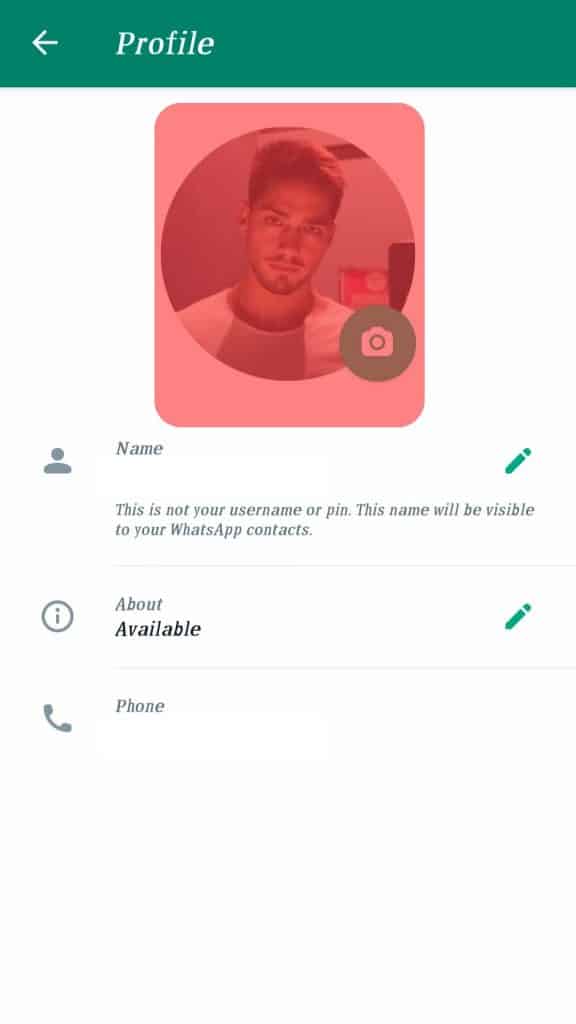 Your profile on WhatsApp must look cool enough to impress the girl you want to flirt with. So use the best selfie on your phone. Your DP (display picture) may also be a photo of you playing with your Chihuahua or playing the guitar.
There's nothing wrong with setting your DP to a work of art or your favorite cartoon character. But if you want to make a good first impression on WhatsApp, using an original photo of yourself will hit the right note with the girl you want to flirt with.
Build Up an Emotional Attachment
Remember that you are still friends with this girl, so a friendly approach should be implemented. You may start calling her 'babe,' 'sweetie,' 'honey pie,' etc., when she becomes your girlfriend. So at this point, you need to take it a bit slower.
But does it mean you should not flirt with her? Hell no. Your primary goal is to build up an emotional attachment. So, do not go for a compliment right off the bat. It is no longer as effective as it used to be. Instead, wait a bit longer, or dish out the compliment the next time you're up for a chat.
Breaking the Ice
If you already know her name, check out her profiles on social media platforms like Instagram, Twitter, or Facebook. Learn about her interests to know her likes and dislikes.
Then use the information to start and maintain a cordial conversation with her on WhatsApp. You can even throw in a joke or two that may help break the ice.
Use Emojis When Sending Messages
Most girls usually read messages on WhatsApp with a specific voice in their heads. However, the voice depends on the authenticity of the messages you text her while chatting. In-depth research shows how authenticity is linked to high self-esteem and healthy relationships.
Therefore, never underestimate the true power of authentic texting. Send messages laden with meaningful emojis while maintaining your humorous nature.
Make Her Smile/Make Her Laugh
Humor is your best friend when building attraction. Don't forget that smiling always has a subconscious effect on girls.
If you send a message on WhatsApp that she reads and smiles, her subconscious mind is instantly programming itself to associate you only with positive feelings and thoughts.
Make Her Feel Special
The ultimate goal is to make the girl feel on top of the world. You will be instantly attractive if you make her feel special, and it starts with sincere compliments.
When you end chat sessions with 'Okay, gorgeous, I'll be seeing you at the park,' or start one with 'Hey, beautiful, I was thinking we could…,' you have started revealing your true intentions.
Whether you take it up from there depends on the flow of conversations you have each time you chat with the girl.
Conclusion
Flirting with a girl on WhatsApp is not rocket science. However, you can mangle it up quickly and ruin any chances of starting and building a relationship.
Therefore, follow the tips highlighted in this article, and you may get to first base sooner than you think or believe.