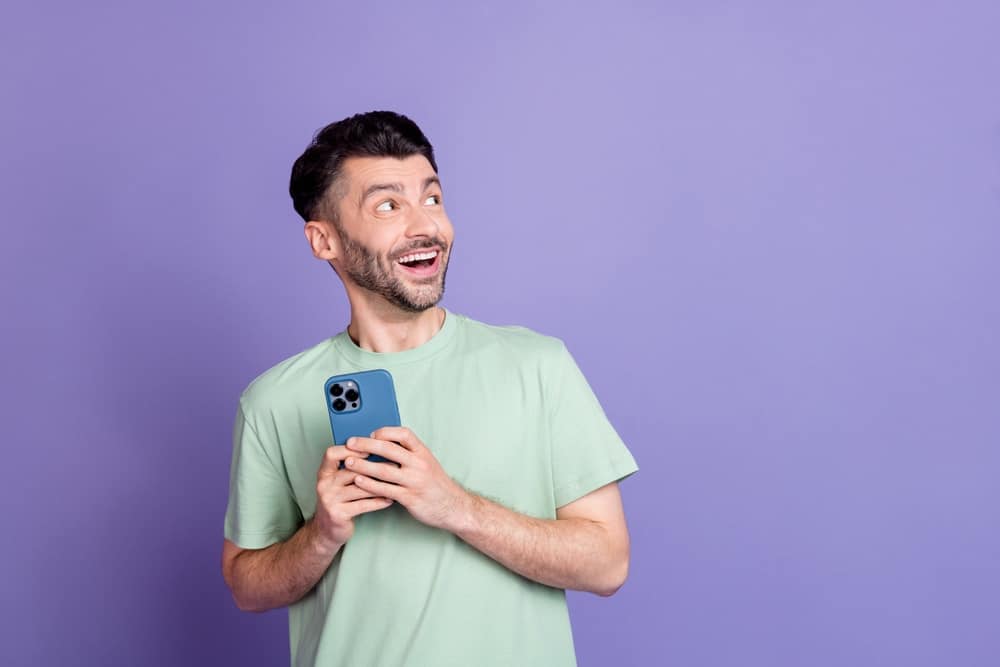 Social media's influence is growing fast, and its utility is becoming invaluable to many. Platforms like Telegram have become tools for businesses and influencers to interact with their customers and followers more personally.
However, Telegram has morphed into a complex entity with many different features that can be challenging to navigate.
For instance, a Telegram channel is different from a group, and getting more followers on your channel can be easier said than done. But worry not; we're here to help.
To grow your followers on your Telegram channel, you first need to understand your brand and to whom you're trying to appeal. Then, create messages that best communicate your value to your followers and why it's in their best interest to follow you. Next, promote your channel using a mix of organic and paid promotions to reach your target audience.
But if this feels foreign to you and you are uncertain how exactly to get started on your business or personal channel, don't worry. This post will guide you on how to appeal to your audience and get more followers on your Telegram channel. So keep reading to learn more.
Step #1: Define Your Brand and Target Audience
The first step to growing your Telegram channel is understanding your brand, what it stands for, and who you're trying to reach or the target audience.
This includes knowing what your brand's voice is, regardless of whether it's your personal or business channel. What your audience's pain points, needs, and interests are, and the unique way you will help them solve their issues.
This information will not only help you create appealing content but will also help you make it relevant and deliver the most value to your followers.
And when you strike a good balance between being interesting and valuable to your audience, you will give them more reasons to stay and for new ones to start following your channel.
Step #2: Create Quality Content
Have you ever heard of the phrase, content is king? This is especially true when reaching new followers on your Telegram channel.
Your content is one of the first, and few, touchpoints you will have with your audience, and it needs to make a lasting impact on new followers.
Remember, people will interact with your content long before they know who you are, what you stand for, and all the other aspects of your brand or business.
Therefore, creating good-quality content that's well-drafted, has no grammatical or factual mistakes, and highlights how it helps them with their problems, will give you the best chance to earn their following.
It also doesn't matter what format your content is, whether video, written, or in graphical form. It needs to have a good structure, be relevant, and interesting, and ultimately deliver value to your followers.
In addition, it's always best to have a good call to action at the end of your content, so your followers can know what action to take next. In this case, ask them to follow your Telegram channel.
Step #3: Promote Your Channel
No one will know your Telegram channel exists unless you tell them about it. Therefore, it's upon you to inform people about your channel and the value it will deliver to them so you can earn their following.
Fortunately, there are many ways to promote your channel on Telegram. There are free organic ways while others are paid, and if you do it well, you will earn a lot of followers.
To begin with, you can start on Telegram by sending follow invites to your contact list and asking them to follow and inform their friends about your channel.
This is a quick and easy way to get the ball rolling if you're starting on the platform. But if you're already past this step, you can take it further and post your channel on your social media with an interesting caption and call to action.
These are some organic ways to promote your channel if you don't have a budget to work with.
Conversely, you can use Telegram's paid promotions feature to target your target audience and allow you to get in front of them conveniently.
Paid social media ads for your Telegram channel are also an excellent way to supplement your efforts on Telegram and expand your reach. These free and paid tools will help you increase your channel's visibility and earn followers.
Step #4: Collaborate With Other Channels on Telegram
Collaborating with other popular Telegram channels can help you reach a wider audience. However, don't just collaborate with a channel because it's big.
You should find channels with a similar target audience and offer quality complementary content to your own. This will help your channels cross-promote and reach new followers you would otherwise not reach.
Furthermore, feel free to collaborate with similar channels on other social media platforms.
Step #5: Offer Incentives to New Followers
Offering incentives is a great way to encourage new people to follow your Telegram channel.
This can be as simple as offering exclusive content, discounts on purchases, or exciting giveaways if you're a business. The key is to offer something of value to your new followers that they can't get anywhere else.
Your attention is also a compelling incentive that will surprise you with how well it works. So ensure to interact with your audience by replying to comments or organizing Q&A sessions where they can interact with you.
Conclusion
Growing a social media following is one of the most challenging but fulfilling things you can do as a business or influencer. It takes time, effort, and persistence, but the rewards are worth it.
On the other hand, a Telegram channel is not your typical platform and can be a hard nut to crack than most. However, getting more followers should not be difficult if you follow the steps highlighted in this post.
FAQs
What is the difference between a Telegram channel and a Telegram group?
A Telegram group is a private chatroom where members can interact with each other and see what everyone is posting. While a channel is a public vehicle that allows you to broadcast messages to your subscribers, and they can't see what other members are up to.
Can you buy Telegram members?
You can buy real and fake Telegram members. Fake users are cheaper than real ones but are also not active. The contrary is true.