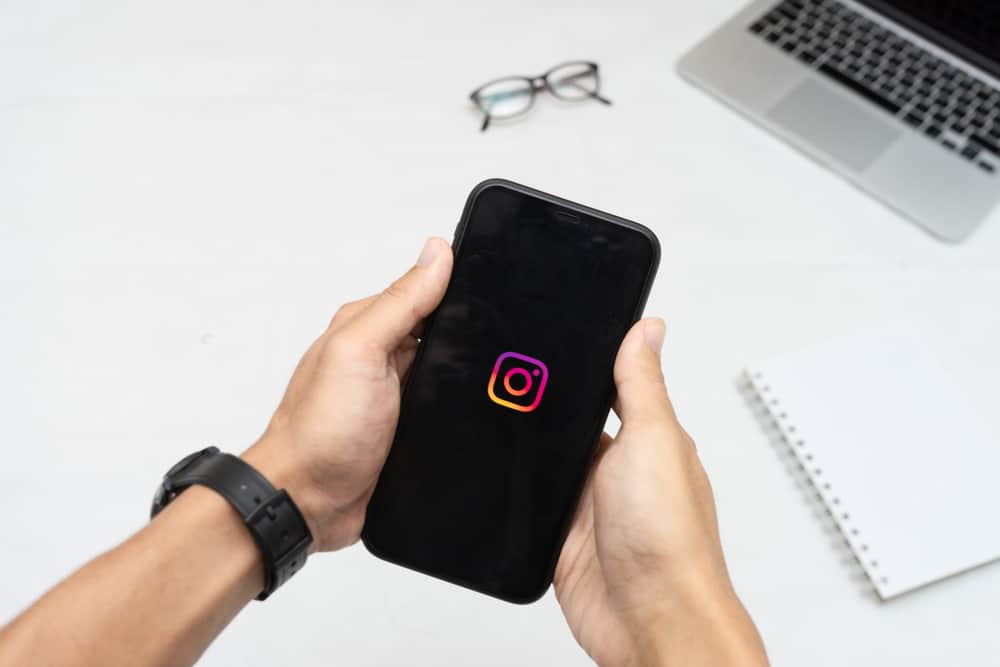 Unless you've been living under a rock or you just don't use Instagram, you've probably seen all the catchy videos with your favorite shows or celebrities showing up on your explore page. 
Yes, I'm talking about the kind where Harry Styles is dancing to "Watermelon sugar" on your screen in slow-motion.
We've all seen them, and we all love them. But you may be thinking, where do all these come from? Who's making them, and what's their point? These short clips are curated by fan pages.
Fan pages are accounts designated for posting about people or interests. You can find fan pages for almost everything, starting from TV shows and ending with famous people's dogs.
It may sound a bit absurd, but this article will help you understand what fan pages are and why they're everywhere nowadays.
Why Do People Make Fan Pages?
The reasons may vary for everyone, but the aim is to dedicate an account to their interests. 
Some people want their personal accounts to only be about them. They don't want to over-saturate someone else on their feed. Some people keep private personal accounts, so they don't get the chance to interact with other fans. Some people may be embarrassed by their interests, so they go anonymous to rave about them.
But the main reason fan pages are so widely used is because they give people a sense of community created through mutual interests.
What Does a Fan Page Do?
Fan pages operate as a way for people to follow and appreciate their beloved celebrities and interest online. 
Nowadays, the umbrella has expanded. You'll find fan pages for TV shows, Movies, Books, Fictional characters, and basically anything that people admire. You could find one for Kylie Jenner's dog Norman too.
As weird as it may sound to some, fan pages are very popular. They can gather up to millions of followers and are sometimes endorsed by the people or franchises they support. 
Fan pages usually post photos, videos, collages, and updates about the topic of interest. Their content is created and edited by them. 
For people, they put together multiple videos to showcase their beauty. For shows, they put together their favorite scenes and get you interested in watching them too.
There is no rulebook for being a fan page. Anything goes.
Can You Make Money Through a Fan Page?
Whether you can monetize your fan page depends on how you run it. Making money through a fan page requires a certain method of operating your account. Some ways people make money are:
If your fan page gains a large following, you can charge smaller accounts for reposting their content to get more traction.
You can post advertisements for small brands or companies. You can charge according to the type of ad they ask for: Story, photo post, video, etc.
If you grow a large enough following, you can be approached by more prominent companies for paid sponsorships. 
How Can You Start a Fan Page?
If you genuinely believe you're the number one fan of somebody or something, you can start your fan page. The steps to create an account are the same as a regular Instagram account, but you need to keep some special details in mind.  
Have Your Interest in the Username
If you're dedicating a page to somebody or something, you have to make it visible. 
Adding them to your username will help identify what your page is for, but it will also help other fans find you. This will help your followers grow and introduce you to new potential friends.
Use Original Content
Being a copycat or using content from other fan pages won't take you very far. In fact, it could have the exact opposite result of what you want.
Stealing intellectual property is a big deal for online communities. Not only is it a poor look, but it may lead to other accounts reporting or isolating you for stealing their content. If you do like someone's content enough to repost it, make sure to give them credit by tagging them.
As a beginner, you could start by posting simple pictures, picture collages, and other content that does not involve complex editing skills.
Hashtags Are Your Friends
Hashtags aren't cool enough to use on your personal feed anymore, but they're your most significant asset on your fan page. Using multiple relevant hashtags, such as names of celebrities, shows, characters, etc., helps people find your posts without directly searching for your account.
If you're afraid to mess up, you can learn more about hashtags and how they're used.
Be Active
Posting on your personal accounts after long breaks don't affect it in any way. But being inactive for weeks or months from your fan page account can be damaging. You could start losing followers, and people may become tired of waiting for you to post. You won't notice others stealing your content if you're inactive too often.
Having a successful fan page requires consistent effort and patience.  
Bottomline
Having an Instagram fan page is fun and rewarding. If you'd like to take an active part in an online community about your interests, this is an excellent option for you. 
But it would be best if you remembered that it takes time and a lot of effort to build a successful fan page. It doesn't always happen overnight.