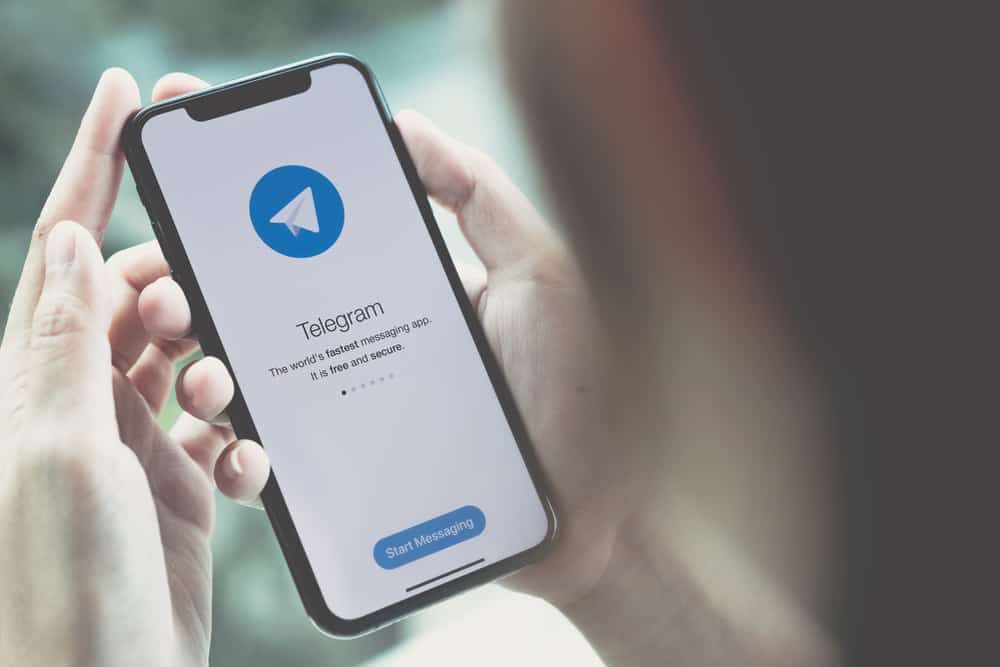 For someone who enjoys watching movies, having a way to find and download your favorite movies is handy.
One of the platforms where you can easily find movies is Telegram.
Although not recommended, you can find and download recently released HD movies on Telegram, provided you know where to look.
We will reveal the process of finding movies on Telegram.
To find movies on Telegram, you can take two approaches to this. First, you can search for a movie on the browser and add "Telegram" to the search keyword. Hopefully, you will get a Telegram link to a channel where you can download a particular movie. Alternatively, use Telegram in-app search, and type the movie's name or a movie channel. Once you join the channel, you can download the uploaded movies.
Why download movies on Telegram? We will understand why Telegram is people's favorite platform for downloading movies and whether it is safe. Still, we will discuss the two ways of finding movies on Telegram.
Why Use Telegram for Movies?
Telegram is an instant messaging platform that supports creating channels and uploading large video files. Telegram offers different security features to allow people to interact safely and exchange media files.
Besides, you can create channels on Telegram easily for different tasks, such as sharing videos with your subscribers.
When a movie is recently released, Telegram is the go-to platform to find an HD version of the movie before it is released to the general public.
Many Telegram movie channels violate copyright laws and publicly share a recently released movie.
Hence, Telegram has become a platform where you can easily source movies. Again, Telegram has a large file limit. Therefore, you can easily upload and share movie files without any upload limit.
You should, however, note that downloading movies on Telegram is risky. You can easily end up downloading a virus or malware that will install on your device in your effort to download a movie.
When that happens, you will have given an attacker access to compromise your system.
Thus, only download movies from trustworthy channels and scan the file for viruses.
How To Find Movies on Telegram
As a Telegram user, finding movies on the platform is possible. You can find any recently released movies or those released a while ago, provided you know where to look.
Here, we will present two methods for finding and downloading movies on Telegram.
Method #1: Via Keyword Search
When you do an online search for a given movie, it is possible to find it on Telegram.
You can achieve that by adding the correct keyword for the movie you want to search for. For instance, if you want to find "John Wick 4" on Telegram, you can search for the "John Wick 4 Telegram download link."
Different results will come up. Tap on those opening a Telegram channel. When you access the channel, you can find your movie and hit the download button to start the download.
You will likely find other movies on the same channel in the channel you open.
Method #2: Via Telegram Search Feature
Telegram has a search feature that you can use to find and download movies on the platform.
You can search for the name of the particular movie or movie channels and see what will come up from the search.
Follow these steps:
Open the Telegram app.
Tap the search icon at the top.
Type the movie's name or a movie channel's name.
Tap on the appropriate channel from the search results.
Once the channel opens, find the movie and download it.
You can then access the downloaded movie on your device and watch it. That's how you can search and find any movie on Telegram.
Conclusion
Finding movies on Telegram is easy.
You can search for the movie using its name or a Telegram movie channel.
We've detailed how to achieve that in two ways.
Use the method you find more convenient for your case.