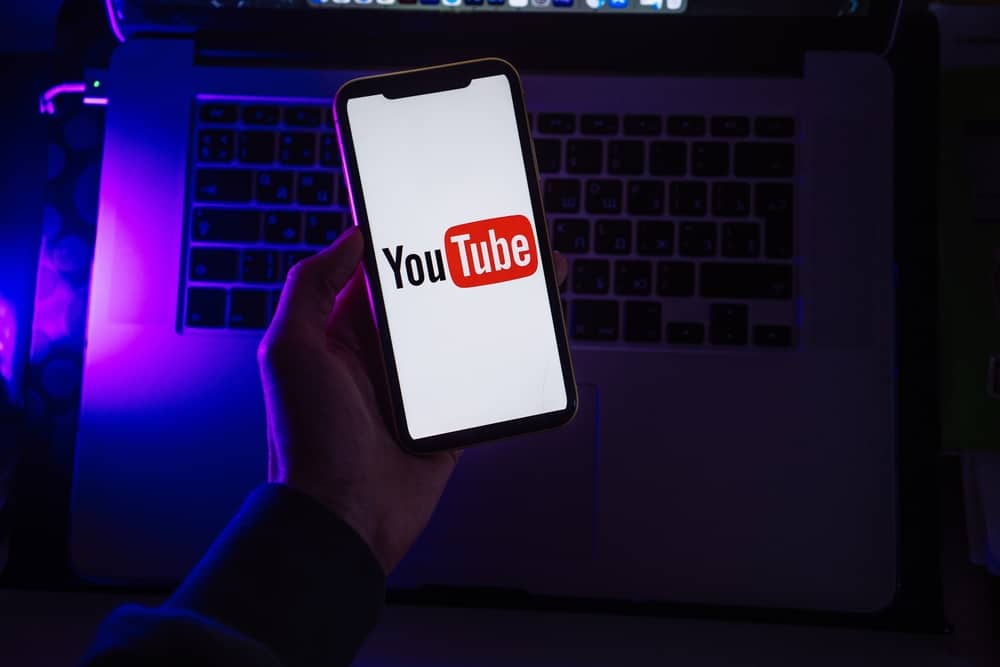 YouTube is one of the top social networks today.
You can use it to stream entertainment videos, music, and comedy.
Using YouTube is straightforward, and the app is available on multiple platforms, including TV, phones, and PCs.
If you're a sports fan and specifically enjoy boxing, you may have encountered "KSI" when browsing YouTube.
But what does it mean?
"KSI" stands for "Knowledge, Strength, and Integrity." The London-born internet sensation and boxing star KSIOlajideBT coined this term. He is a YouTuber, boxer, and rapper who popularly goes by the name KSI. His real name is Olajide Olayinks Williams.
Read on to learn more about KSI, his background, career, and boxing success stories.
Overview of KSI
KSI or KSIOlajideBT was born in London in 1993. He started uploading YouTube videos at only 15.
At this time, his videos were primarily focused on FIFA and gaming commentary. As his channel grew and his following increased, he diversified his YouTube content to include comedy-style videos and vlogs.
KSI's YouTube career progressed quickly; after a few years, he earned stable income from ads and collaborations on his channel.
He decided to drop out of college to focus on building a YouTube career, a decision his parents first disapproved of but later agreed to.
In 2013, KSI signed with Maker Studios, then later co-founded a British YouTube group with a partner he met in college. They named the group Sidemen.
The group aimed to produce videos on sketches, challenges, video-gaming commentary, and other gaming-related topics.
Sidemen was a significant factor in raising the popularity of KSI. His channel gained more followers while the group made and sold Sidemen clothing merchandise.
By 2015, KSI was already a YouTube star garnering millions of views on his videos, and had a solid backup of over one million YouTube subscribers on his channel.
KSI's YouTube Fame and Career
As his YouTube popularity grew, KSI decided to create two more YouTube channels and diversify his content further.
This was when he branched into a music and publishing career. In 2016 Sidemen published a book titled Sidemen: The Book. It topped various publishing charts in the UK and sold over 20,000 copies in just three days.
KSI's music career launched after his alleged fallout and break-up with the Sidemen. He wrote diss tracks and made videos criticizing some of the members.
He later released another video claiming the fallout may not have been genuine. KSI's other music releases between 2015 and 2017 include songs like Lamborghini, Keep Up, Goes Off, and many more.
Most of the initial songs were collaborations. He didn't start releasing music independently until mid-2017. KSI's most popular albums include 'All Over the Place' and 'Dissimulation.'
While KSI was making music, he cultivated an interest in boxing and even featured boxing-related content on his YouTube channels.
In 2018 KSI had his first amateur boxing match at the Copper Box Arena in London, fighting against another popular British YouTuber, Joe Weller, after the public social media fallout.
KSI won the match early in the third round. This march garnered over 20 million views in three days, further cementing his YouTube star status.
He advanced his boxing career by challenging Logan Paul, a famous US YouTuber, to a fight in 2018.
Afterward, KSI saw boxing as a promising career. He went on to get professional boxing training to qualify for other upcoming matches.
In 2022, KSI and Logan Paul founded Prime, a company focusing on sports, energy drinks, and drink mixes.
Prime became the Arsenal Football Club's official hydration later that year. Prime's products are popular in the UK and regularly sell out online and in convenience stores.
KSI released the documentary KSI: In Real Life in January this year. This documentary is an Amazon Prime Video production and highlights KSI's career, life, and journey to becoming a premium YouTube content creator.
KSI commented on the documentary, saying it's a chance to better understand him and his choices and takes on the world of music. KSI is worth approximately $25 million.
Summary
"KSI" on YouTube stands for "Knowledge, Strength, and Integrity."
It's the alias for the popular YouTube star, boxer, and rapper KSIOlajideBT.
His real name is Olajide Olayinks Williams.
KSI has had a vibrant YouTube career since his teenage years, dropping out of college to pursue his content creation goal.
KSI has over 24 million YouTube subscribers and over 20 million views across three YouTube channels.