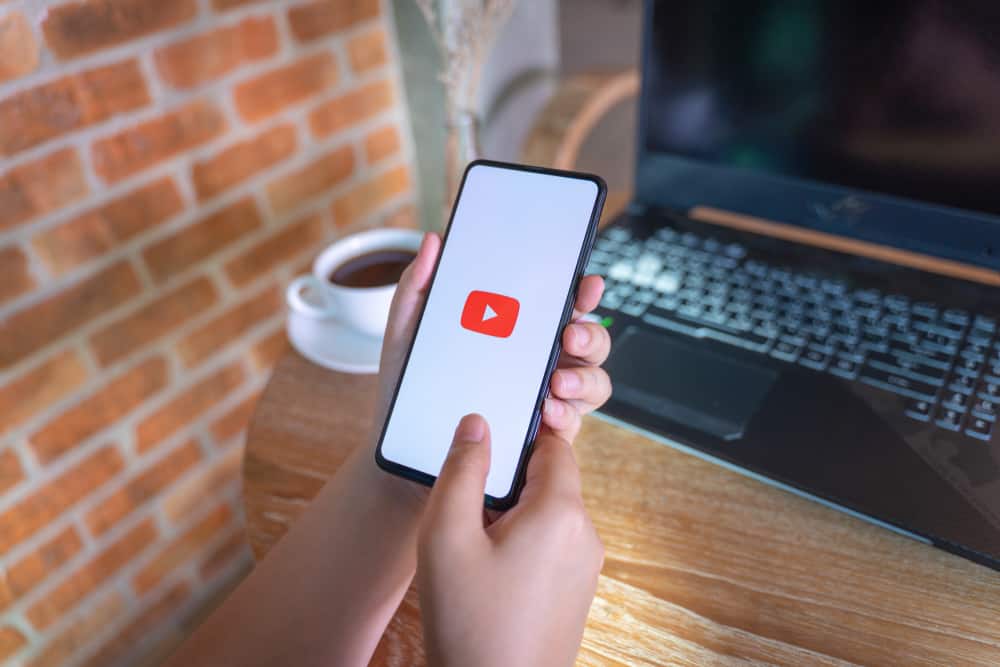 When you are signed in to YouTube, you can subscribe to someone's YouTube channel, adding to their subscriber count.
When you have a channel, others can see the number of subscribers you have if you've publicized this information.
However, there are various steps you can follow to hide subscribers on YouTube, and this post will guide you.
Open YouTube on your computer and click the profile icon at the top and access YouTube Studio. Open "Settings" and click on the "Channel" option. Under "Advanced Settings," select the option to hide your subscriber count.
YouTube allows you to manage your subscribers. We will guide you on hiding subscribers on YouTube. We will see the steps to hide the account you subscribe to and the number of subscribers your channel has. Let's begin!
Are YouTube Subscribers Public?
No, they are hidden by default. When you are signed in on YouTube, you can find any random channel and subscribe to it. YouTube doesn't show the channels you are subscribed to. However, when you join a subscriber-only live chat, others can see that you are subscribed to that channel.
YouTube allows you to select whether to let others know the channels you are subscribed to. In the case of a YouTube channel, your subscriber count is publicly available for others to see.
However, you can choose to hide this, especially when you are struggling to grow your channel. We will detail the steps for hiding YouTube subscribers in the next section.
How To Hide Subscribers on YouTube
Growing a YouTube channel is not easy. Many creators struggle with getting a decent number of subscribers. While struggling with the small subscriber count, many prefer to hide their total subscribers until they are comfortable showing their subscribers count.
Before we see how to hide subscribers count, let's see how you can regulate whether people should see the channels you've subscribed to. Follow these steps.
Open YouTube.
Sign in and tap on the profile icon.
Click the "Settings" option.
Click the "Privacy" option on the left.
Locate the "Keep all my subscriptions private" checkbox and ensure it's checked.
With that, nobody can see which channels you've subscribed to. YouTube has kept this feature hidden to enhance your privacy when using the platform.
For the case of the total subscribers you have, it's possible to hide the count from the public eye. This method will only work if you have a YouTube channel. Follow the below steps.
Open your browser and sign in to YouTube.
Select "YouTube Studio."
Locate "Settings" at the bottom left corner and click on it.
On the "Settings" window, click on "Channel."
Next, open the "Advanced Settings" tab.
Scroll down and find the "Subscriber Count" section.
Locate the checkbox for displaying the subscriber count and check it.
Lastly, click the "Save" button.
With that, when someone accesses your YouTube channel, they won't see the number of subscribers you have. It will remain so until you decide to change the settings and uncheck the feature to make your subscriber count public.
Conclusion
You must access the YouTube studio and channel section when you want to hide subscribers on YouTube. You will find a checkbox that will hide your subscriber count when checked.
We've seen the detailed steps to follow to hide subscribers on YouTube. Follow them to hide your YouTube subscribers.
Frequently Asked Questions
Can I hide my subscriber count?
Yes, you can. Open YouTube and navigate to YouTube Studio. Navigate to the "Settings" section and open the "Channel" tab. In the "Advanced Settings" option, find the checkbox to hide the subscribers count and disable it.