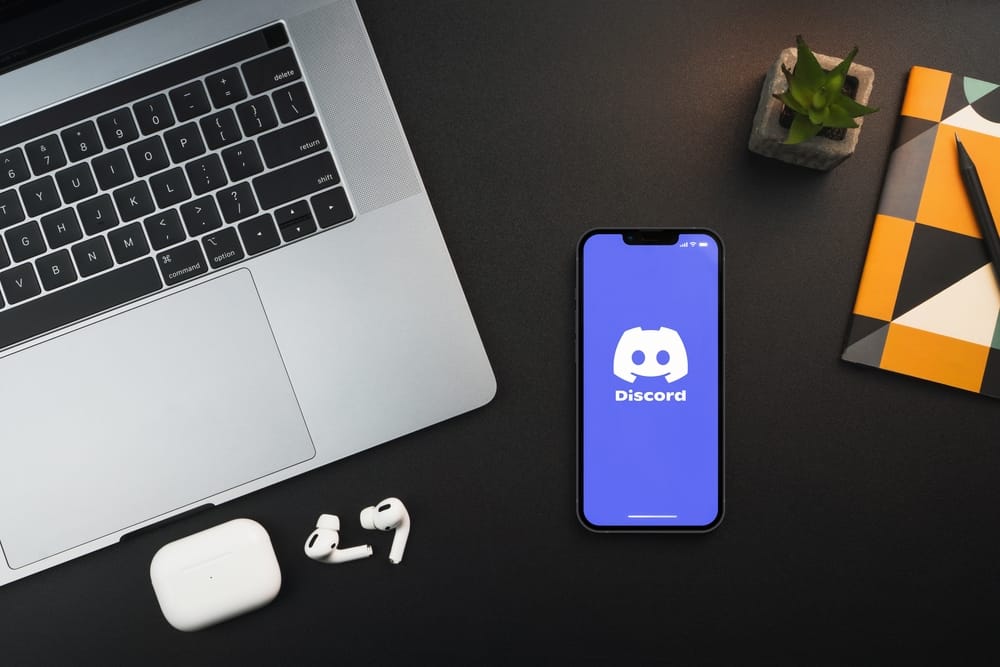 For gamers, Discord is a text and voice chat tool that makes it simple to locate, connect with, and speak with friends. It functions on both your PC and phone for free and securely.
Discord is also the best approach to remaining in touch with friends and the gaming world. One of the most common questions asked on Discord is, "What does gm stand for?"
The answer is simple: "gm" stands for "game master." A game master is a person who has the power to control and manage a game. They are responsible for ensuring the game is fair and balanced and that all players have fun. Game masters can also be called admins or moderators.
Now that you know what "gm" means, there are some things you can do as a game master on Discord. In this blog post, we'll focus on the "Game Master" role and what it can do. So, stay tuned as we kick things off!
What Is "GM" on Discord?
In Discord, "GM" stands for "Game Master." In its most basic sense, it is a role assigned to an individual or group of individuals in a Discord server that grants them special permissions and responsibilities.
These permissions and responsibilities vary from server to server, but some common ones include being able to create, manage, and modify channels, assign roles, moderate chat, and issue commands.
Now, why is this important? Well, the importance of having a GM in Discord is immense. GMs are essential for keeping your Discord conversations organized and secure.
Without GMs, anyone could join a chatroom and start trolling or spamming, leading to chaos and potentially disrupting conversations. GMs can also enforce rules, like no swearing at each other or promoting inappropriate content. This ensures that everyone in the chatroom follows the same rules and has a safe and enjoyable experience.
Not only do GMs help with moderation, but they also can help with setting up games, tournaments, and other events. GMs can also assign roles to users in the chatroom, like moderators or admins. This allows them to manage the chatroom more efficiently and ensure it runs smoothly.
How To Set Up a GM Role in Discord?
Setting up a GM role in Discord is easy. Here are the steps to follow:
Open Discord on your PC.
Select the server from the left navigation.
Click the small drop-down arrow at the right side of the server name.
Select "Server Settings."
Select "Roles" from the left navigation.
Click "Create Role."
Add a name and select the color for the role.
Review all permissions, and toggle on only the ones you want to be associated with the GM role.
After that, select "Save Changes" at the bottom.
A Game Master on Discord is responsible for managing a game server, keeping the players safe and moderating chat. They also often help new players learn the ropes and can be an excellent resource for information about the game.
Conclusion
In brief, "gm" is a common acronym used in Discord to refer to the role of Game Master. It can be used as an informal way for players and moderators alike to address someone who has control over game events or decisions.
While it may not have any official meaning within the platform itself, its usage is widespread among gamers and serves as a useful tool for communication between players and moderators.
FAQs
Why are roles important in Discord?
In Discord, roles play a crucial role in granting users distinct responsibilities within a server or differentiating them from other users by changing the color of their name or elevating them above other users in the sidebar.
What is the Discord server limit?
A single server may accommodate up to 500,000 users. Still, if more than 25,000 users are online at once, the owner is responsible for requesting additional server space from Discord support to prevent connection issues. The maximum number of channels overall is 500, and the maximum number of categories for a server is 50.
Can a bot in Discord assign roles?
Yes, it's possible. As it stands, using a Discord Bot is the only known way to assign roles automatically.
How many roles may there be on a Discord server?
The current setting for the maximum number of roles in a server is 250 total roles.