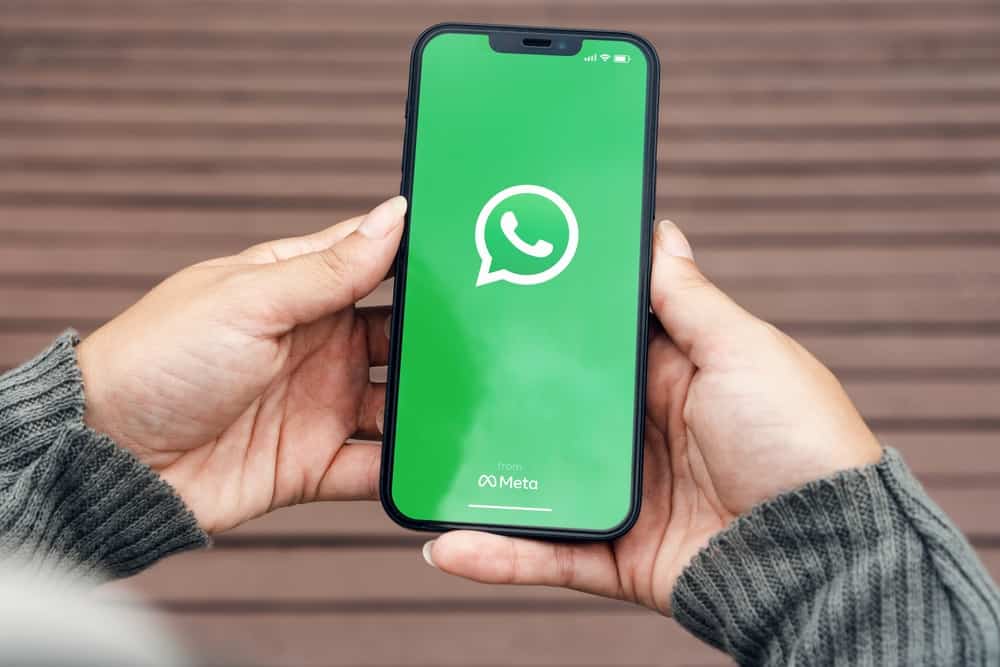 With WhatsApp, you can conveniently communicate with your friends via messages or call them either via audio or video call.
WhatsApp only requires your phone number to register.
When using WhatsApp, you have room to customize your profile, including adding a WhatsApp profile picture and settings an "About" section where you can add a custom message or select from those provided by WhatsApp.
There are two instances where you can find "busy" on WhatsApp.
First, if you open someone's profile, they may have set their "about" section to "busy." In this case, the person is held up with other activities and may be available to reply to messages. However, they will receive your messages.
The other instance is when you try to WhatsApp someone who is on a phone call, you will get notified that the person is busy.
Today's post discusses what "busy" means when used on WhatsApp. We will see the steps to set your WhatsApp to "busy" and understand what it means to call someone only to hear the person is currently busy.
What Does "Busy" Mean on WhatsApp?
WhatsApp is a global messaging application, and it offers multiple features that you can use to customize your profile and communicate with friends.
You can notice or hear "busy" on WhatsApp in two instances. We will discuss the two cases.
WhatsApp About
When registering for a WhatsApp account, you were prompted to add your profile picture and set a profile visible to your contacts or anyone with your phone number, depending on your privacy features.
WhatsApp lets users add a custom "About" message or choose from those listed.
Among those listed is the "Busy" message. When you select "About," it will be visible on your profile, and when someone views it, they will assume that you are currently unavailable or held up in your work.
Hence, the "busy" message could be used as your way of setting a "Do Not Disturb" on WhatsApp.
Although you can set "Busy" as your about message for your profile, you will receive messages when someone texts you on WhatsApp, provided you are online, and it's upon you to decide whether to respond.
How To Set "Busy" as Your WhatsApp About message?
Follow the below steps to set "busy" as your WhatsApp profile About message:
Open the WhatsApp application on your phone.
On the main window, tao the three dots at the top-right corner.
A menu will open. Tap on "Settings."
Tap on your profile picture in the next window to view its details.
Tap on the pencil icon in the "About" section.
Scroll down and tap on "Busy" from the listed messages. Once you tap on it, WhatsApp will automatically set it as your about message.
With that, everyone who has your phone number will see the "Busy" on your profile.
How To Restrict People from Viewing Your About Page?
Suppose you want to restrict who views your About page on WhatsApp.
Here's how to change that:
Open the WhatsApp application.
Tap the three dots at the top.
Select the option for "Settings."
Tap on the option for "Privacy."
Tap on "About."
Select who should see your About message, and WhatsApp will automatically save the changes.
With that, you've restricted who can view your WhatsApp "Busy" message.
WhatsApp Calling
WhatsApp lets users call each other using audio or video calls. A WhatsApp call uses data to initiate and make the call, unlike a phone call that relies on carrier charges.
When you call someone on WhatsApp, but they happen to be on another call, a phone call, WhatsApp will tell you the person is "busy."
The person you've called can see that you are calling them before your WhatsApp call hangs up. You can't connect to a WhatsApp call when on a phone call unless you drop the phone call and pick up the WhatsApp call.
Note that when WhatsApp tells you the person you call is busy, it doesn't signal that you've been blocked.
Instead, you get this message because the person is on another call. Hence, you should consider calling them later when they have completed their phone call.
Conclusion
When you see someone's profile displaying busy, it means the person has set their about message to "busy" because they are working on something.
When you call someone on WhatsApp only to get a message that they are busy, it means the person is on a phone call on their end.
Those are the two meanings of "busy" on WhatsApp.
Frequently Asked Questions
What does "Busy" mean on a WhatsApp profile?
It is an "About" message set by a person when they don't want to engage in a conversation and use the "About" to tell their friends they may not be available for communication.
What happens when you WhatsApp call someone on another call?
WhatsApp will signal the person is another call by giving the message that the person is busy.