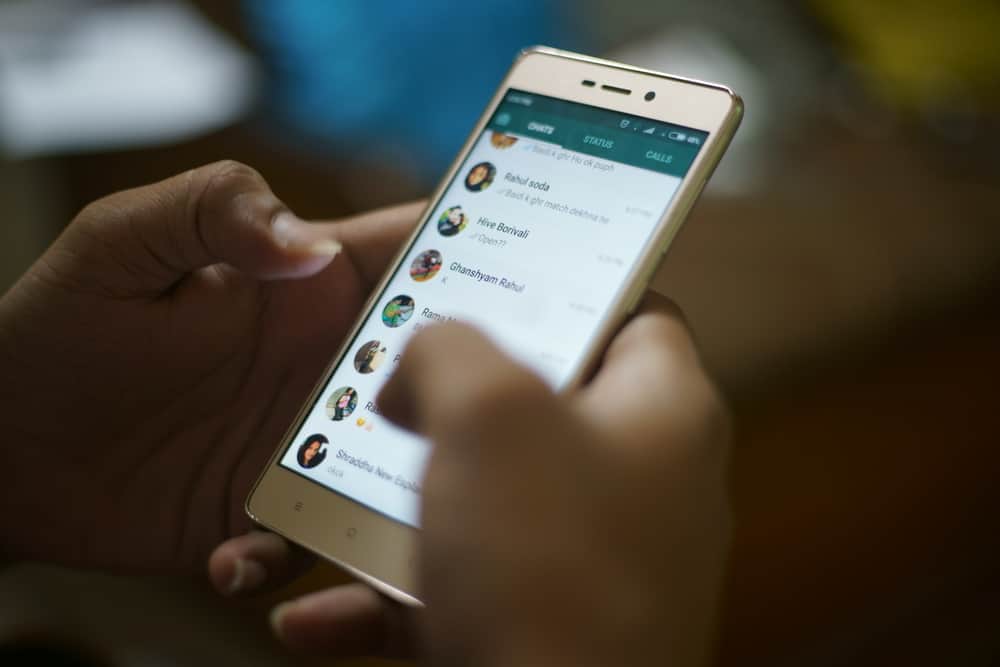 The initial WhatsApp application release happened in January 2009. WhatsApp's growth has been tremendous over the years, as the application is currently active in many countries worldwide.
WhatsApp is a social and business application many users trust for social and business purposes. The growth has led to curiosity about which country uses WhatsApp the most. So, which does?
India is the country with the most WhatsApp users. The higher number of users could be attributable to India's large population and their acceptance of the application. There is also the element of the citizens and residents influencing each other. The users of the social application in India range from teenagers, adults, political leaders, and prominent businessmen and women.
The article delves deeper into the country that uses WhatsApp the most. It gives detailed information and some statistics.
An Overview of the Country That Uses WhatsApp the Most
India has a large population, and a good percentage of that uses WhatsApp for communication, among other uses. The current number of WhatsApp users is over 400 million.
The social application is widely used in urban areas compared to remote locations. However, people in remote areas are catching up on the trend.
The social application has a wide range of users, and business people are part of a good percentage of users. It is now even more popular since the introduction of the money transfer feature in India.
Business people and everyone else value time, so the ability to perform various tasks on one application is convenient.
As expected, young individuals, best described as millennials and Gen Z, also form a good percentage of WhatsApp users in India.
The two generations are well known for their tech-savvy nature. Applications like WhatsApp are easy to use, which explains why they may spend more time on the application.
Young individuals also influence one another, meaning that more and more people are becoming aware of the application.
The current generation of young people inclines more toward online interactions rather than one-on-one conversations. WhatsApp makes their preference possible as it is possible to text, call and do group calls on the platform.
Why Is WhatsApp Popular in India?
People are social beings, which is why reputable social applications are well-received worldwide. WhatsApp is among the numerous applications that are now essential to millions of users globally.
With close to 500 million users in India, the social application is more widely used compared to other platforms such as Facebook and YouTube.
Reason #1: Reliability and Affordability
Reliability and affordability are among the reasons attributable to the widespread use of WhatsApp in India. Users only need good internet coverage or cellular data to reach anyone worldwide.
It is possible to connect with anyone in whichever continent via WhatsApp.
Over time people have embraced online social interactions. WhatsApp is an enabler of online social interactions because it allows users to communicate efficiently anytime.
The app is reliable as people can send money freely via WhatsApp in India. WhatsApp has created a platform where users can do multiple daily activities, such as sending cash and communicating in one place.
The process is easy, as users only need to set up a bank account, complete the verification process and start the transfers.
Reason #2: WhatsApp Business
The world is evolving, and humans always look for more ways to make money. People are innovative, which has led to the growth of e-commerce and international businesses.
The two types of businesses are majorly run online, so there has to be a consistent, reliable, and steady means of communication.
WhatsApp is now an essential communication application for such businesses. The development and introduction of WhatsApp Business led to a rise in the number of WhatsApp users in India.
As the competition among companies and businesses continues to grow, the relevant stakeholders are using WhatsApp to gain a competitive advantage.
Customer service is one way to gain a competitive edge. People prefer a mode of communication they are accustomed to, such as WhatsApp. As such, businesses are now using WhatsApp to engage with clients.
Reason #3: Social Interactions
WhatsApp is considered charge free because it is a platform with many features accessible to everyone. It is possible to communicate with one person or multiple people at a go using the application.
Recently, the application launched a feature that allows group calls.
Users can send photos, videos, and voice notes to one another at no cost. The groups created on WhatsApp also make it possible for people to stay updated with things like community projects.
Reason #4: Privacy Settings
Individuals value privacy, and WhatsApp has apparent efforts to help users feel comfortable using the application.
Users are free to customize some features in the application as they please for privacy purposes.
Wrapping Up
As evident in the article, India has the most WhatsApp users worldwide.
The large number of users could be attributable to the large population and the exciting WhatsApp features.