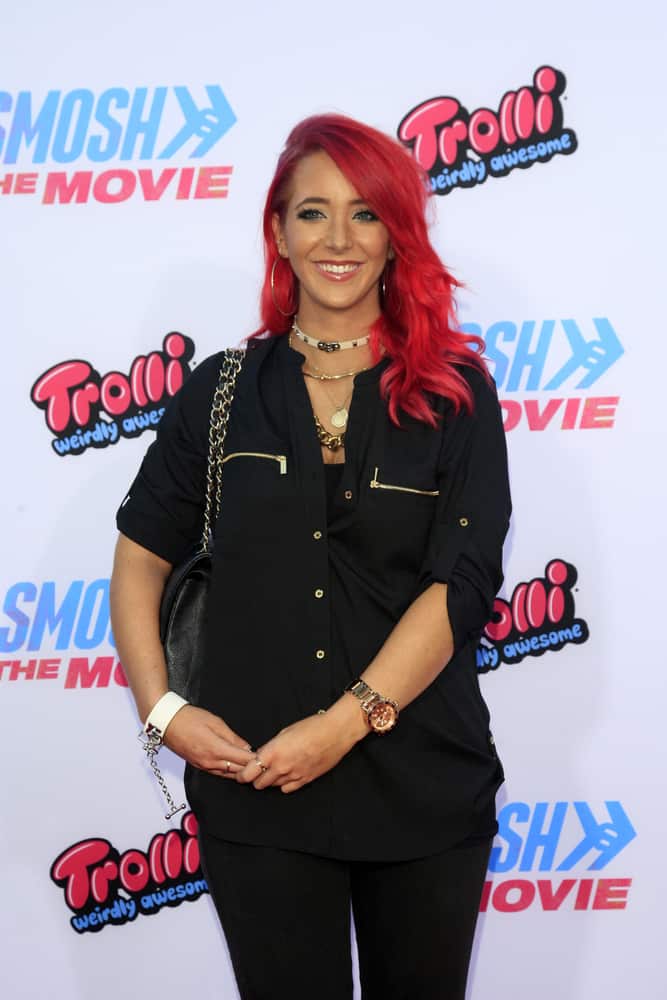 Undoubtedly, YouTube has contributed significantly to the rise of various popular names, some of whom may now be considered celebrities or influencers.
If you've been a YouTube user for a while, you may know or have previously encountered Jenna Marbles's videos.
Jenna Marbles was a popular YouTuber who quit the platform in 2020 and hasn't uploaded a video since.
Given Jenna's popularity and massive following, it's normal for fans to be curious about why she left YouTube.
In her last video, she said she quit YouTube to avoid hurting more people. She apologized for a 2011 blackface video of her impersonating Nicki Minaj and a faux rap song with racial slurs and connotations. Jenna said she had lapses in judgment and hopes her fans can forgive her.
If you're curious about Jenna Marbles's YouTube career, controversy, and finally leaving the platform, read this post to the end.
Overview of Jenna Marbles's YouTube Career
Like many popular YouTubers who joined the platform between 2008 and 2013, Jenna didn't intend to make vlogging a career.
She has a Bachelor of Science degree in psychology from Suffolk University and a Masters in Sports Psychology and Counseling from Boston University.
Before and long after joining YouTube, Jenna Marbles was doing regular jobs like bartending, working in a salon, and other casual work to pay her bills.
Jenna's YouTube career spans over a decade. Her YouTube breakthrough came after posting the viral video 'How To Trick People into Thinking You Good Looking" in 2010.
She suggests tricking people into thinking you look good involves 'looking nothing like yourself.' Her suggested tricks include bleaching hair, wearing dark eye makeup, and tanning.
The video got over 5 million views within a week of posting and currently has over 75 million views.
Soon after, Jenna posted another viral video, 'How to Avoid Talking to People You Don't Want to Talk To,' where she encourages her viewers to make faces at unhoused beggars on the streets, men in bars, and door-to-door marketers and evangelists to avoid unwanted conversations.
Jenna's videos registered millions of viewers, and soon after, she started gaining thousands of fans and followers.
The early 2010s were different times, and people were more tolerant and even receptive to controversial opinions, which explains why Jenna gained millions of supporters then.
Unfortunately, many people are now opposed to offensive humor and politically incorrect views, which have been Jenna's YouTube niche for a long time.
It's no wonder she has had many controversies and even been called out as demeaning and racially insensitive.
Jenna Marbles's Road to Exiting YouTube
Jenna has faced backlash, mainly regarding her conduct early in her YouTube career.
Even though she attempted to steer her YouTube channel towards personal videos about her life and dogs, old videos often resurfaced, pulling her back into the backlash spin wheel.
The controversy seems to have caught up with her, forcing a YouTube exit announcement on June 25, 2020.
Jenna's main reason for exiting YouTube was backlash from a 2011 blackface video of Nicki Minaj and a faux rap song with racial slurs against Asians.
She also apologized for a 2012 slutshaming video and said her conduct during her early YouTube years was shameful and inexcusable.
In her final statement, Jenna said she wished to exit her channel and wasn't sure if she would be back.
What Has Jenna Marbles Been Up To After Exiting YouTube
Jenna has not posted a video since her last on June 25, 2020.
Most of her controversial videos have been private but available on other people's channels. Various online sources report that Jenna Marbles chose to focus on her personal life.
Julien Salomita, Jenna's long-term partner, announced their engagement during a Twitch livestream. The couple married in January 2023.
Three years have passed since Jenna last posted on YouTube, making it clear to fans that she may have ditched the platform for good.
Still, Jenna Marbles supporters and subscribers can expect various life updates from her now husband, Julien Salomita, who is active on multiple social media platforms.
Summary
The primary reasons for Jenna Marbles' YouTube exit were backlash from her 2011 Nicki Minaj blackface video and a rap song she made with racial slurs against Asians.
Jenna saw the error in her ways and wished to reevaluate her career.
It's been three years since Jenna posted a video, and fans speculate she may not rejoin the platform anytime soon as she seems to be focusing on her personal life.