We all love social media, but at times it can be stressful. Especially if a friend request you've been dying to get a confirmation on is taking ages. Are they ignoring your request, or worse, have they deleted it?
Well, there is a way you tell if someone deleted your friend request on Facebook. With this step-by-step guide, you'll be better positioned to determine who is ignoring your request and who has deleted it.
Deleted Friend Request
The first thing you'll do is log in to your Facebook account, go to the Friends tab on your profile and click on it.
It will then show you a list of friends you're connected with on Facebook. But we're not looking for people you're already friends with, are we? Certainly not!
On this Friends page, click on Find Friends tab. It will direct you to the "People You May Know" section.
Click on the friend Request tab to open up a list of people who have sent you a friend request and are yet to confirm.
Now click on the three dots on the top of the right corner and then click View sent requests.
Go through the list, and if you don't see the name of someone you're sure you sent a request to, they probably deleted your request. That's how you figure out if someone deleted your request. You can also tell if the request is denied. How so? Let's delve in to find out.
Deleting Facebook friend requests is a common thing. You might also have had the chance to press the delete friend request button once.
Regardless of whether you might not understand the reason behind someone's intention when deleting your Facebook friend request, it shouldn't be a concern, especially when you have tons of other Facebook friends.
Declined Friend Request
The steps are a bit different from the deleted friend request. You first log in to your account, then at the search bar, type the name of someone you sent out a friend request. The name will show up after a successful search.
Look closely at the grey button beside the name of someone you sent a friend request to. If it still reads the friend request sent, the person has not yet confirmed or canceled your request. But if the name reads +1 add friend, then probably the said someone denied your request.
Unfriending and Unfollowing
You're scrolling away on Facebook, looking at your previous and present acquaintances. Like an epiphany, you realize, why are you not seeing the news feed of a particular friend who you are sure is not dead and usually posts regularly on Facebook.
Two things may have happened; either this said friend has unfriended or unfollowed you.
Unfriending on Facebook
How do you know if a friend has unfriended you on Facebook? You first check if you're able to see their public posts. It usually has a globe icon; you'll see two icons if it's a personal post. Go to your friend's list and search for the name of the person you think unfriended you.
If you can't find it, you know the drill. You might as well cross-check by searching their profile. If it indicates add-friend, then the chances are that they unfriended you.
Unfollowing on Facebook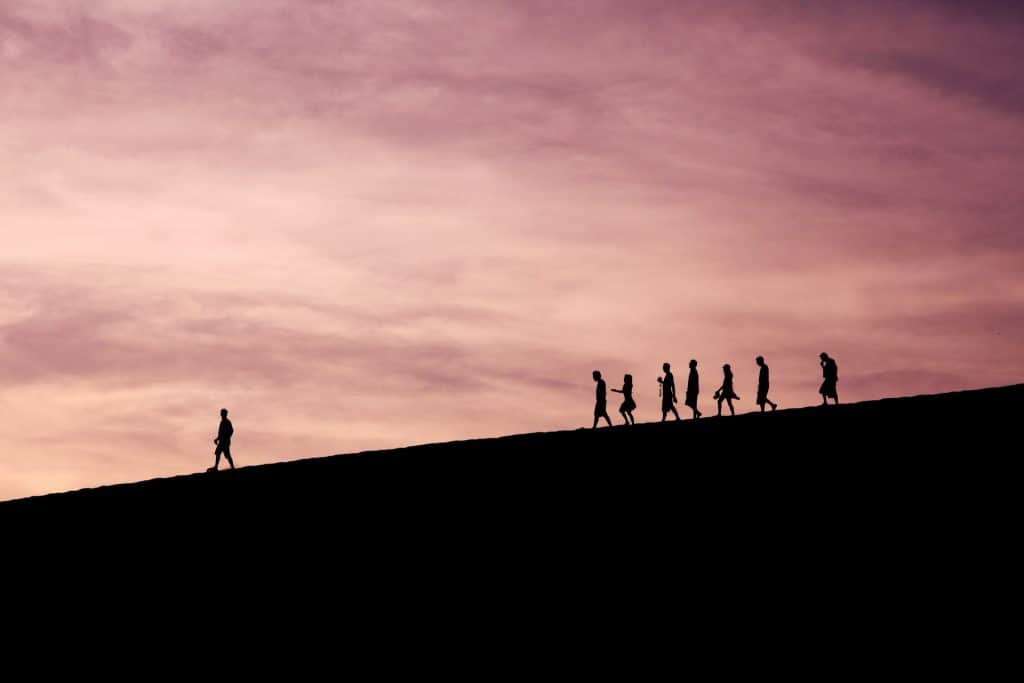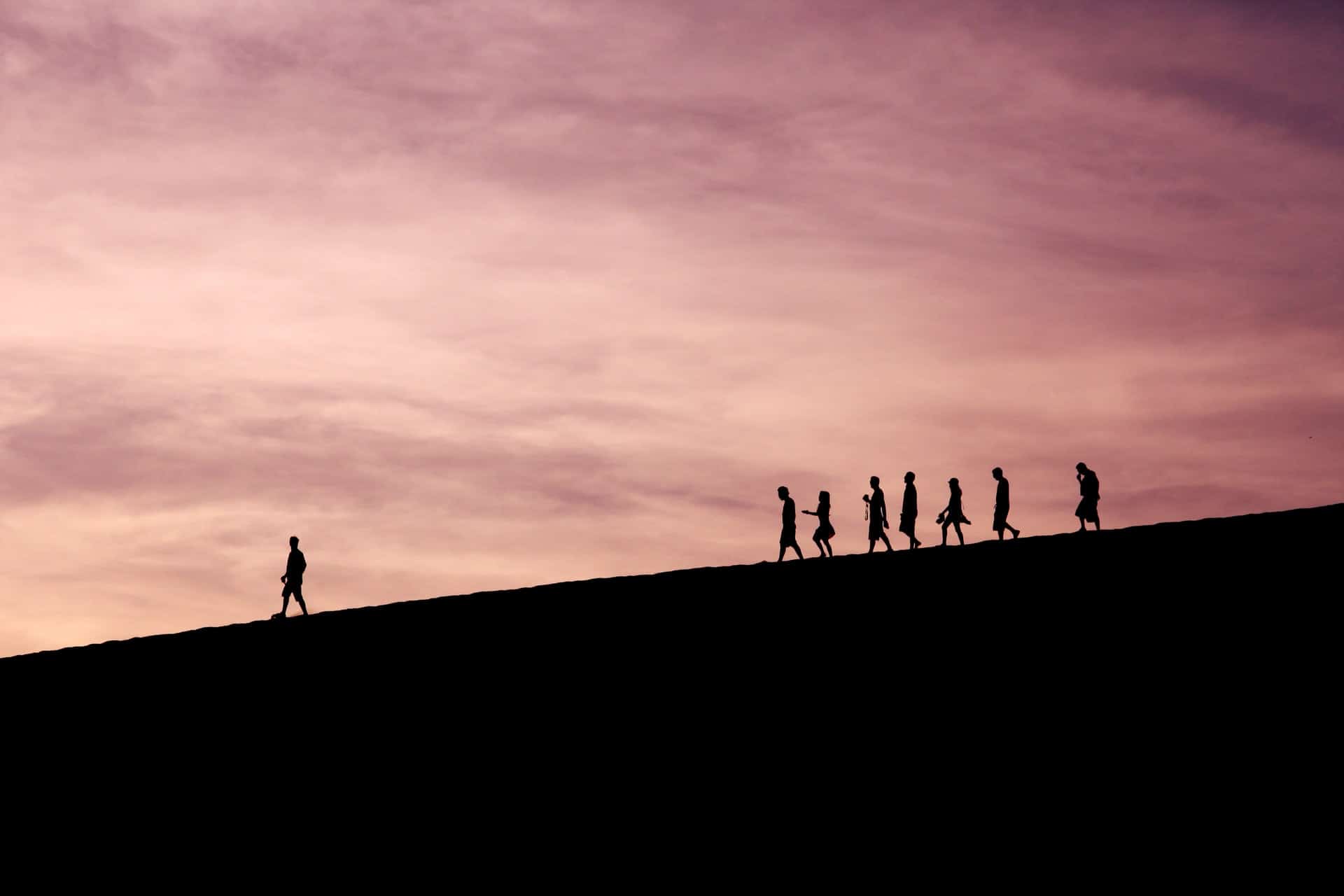 When a person unfollows you on Facebook, you guys will remain friends, but you won't be alerted on their news feeds and vice versa. The next time you search for a particular friend and you're not able to see anything on their profile, but you are still friends, they may have unfollowed you.
Please don't beat yourself up; maybe they feel like you're flooding their news feed. You can only play guesswork at this point. And hey! At least they didn't unfriend you. Plus, everyone has people on the unfollowing and unfriending list, and so do you.
Blocking on Facebook
The famous block button will definitely be on this list. Most people fear getting blocked on any social platform. It's like a red card in football/soccer. How do I know if a friend has blocked me on Facebook? First, if you have the messenger app, you can try sending a direct message.
Open the Messenger app.
Click on the compose tab that's on the left side of your screen.
Then try to type the name of a friend you want to "message".
If you type up your friend's name and the photo and their name appear, you're not blocked. You can easily send them a message. However, if you type up a friend's name, but their profile picture and name are not appearing in the search bar, then there's a likelihood that you've been blocked.
Fastest Way to See If You're Blocked
The other way you can quickly find out if you're blocked is by checking your friend list. If you type up the person you're suspecting has blocked you on your friend list, and their names are not appearing, they have either unfriended or blocked you. Use the steps below.
Log into your Facebook account and go to your Profile by clicking on your profile picture.
On your Profile, navigate to the Friends section and click See all friends.
At this point, your list of friends has appeared on your screen. You can scroll manually to see if you're still friends with the said friend or use a search bar by typing the name of the suspected friend.
If you are not blocked or unfriended, the friend profile will appear or showcase here.
Make sure you're spelling the correct name of the friend you suspect has deleted, declined, unfollowed, unfriended, or blocked you.
If you spell wrong, the name will obviously not show, and you can assume that the said friend has done something that they haven't.
Some don't use their real names and have their initials. Therefore, confirm the name of someone you're suspecting with a mutual friend.
Take Away!
Social Media is not real life. People have different reasons why they do these things. And some are not actually bad. It's not something to hold a grudge over. Just like you have someone on your block, unfriend, unfollow, or declined friend request list, it's inevitable that you may find yourself on such a list.
You may never understand why the person deleted your Facebook friend request. But why worry when you still have a ton of friends to chat with?
FAQs
Can You Send a Facebook Friend Request Twice?
Once you delete a friend request, the person who sent the request will not get any notification. They will also not be able to send another friend request for a whole year.
What Is the Meaning of a Friend Request Removed on Facebook?
This means that the person who sent the request might have deleted the friend request, or you may have already declined the friend request. This can also signify that the person who sent the request deleted their account.