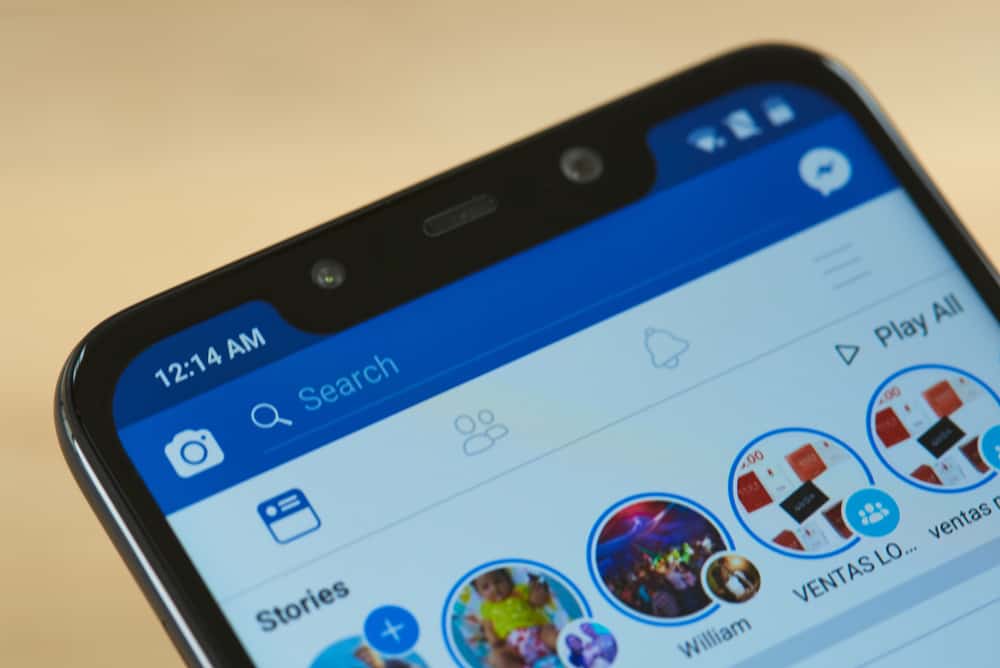 Facebook Messenger is a popular instant messaging platform used by millions of people around the world. It is easy to use and has a wide range of features that have made it a staple in many people's daily lives.
One of its more popular features is Messenger stories which allow you to share and view other users' short videos and pictures.
However, as with most other apps, you might want to view a story without the user posting it knowing.
To view Messenger stories without the other person knowing, launch the Messenger app and scroll through them to load them. Next, switch your phone to airplane mode or cut off your internet connection by turning off your Wi-Fi and mobile data. After that, watch the stories you want, and the other person won't know you did.
This post will highlight ways to view Messenger stories without other users knowing. Keep reading to learn more.
4 Ways To Watch Someone's Messenger Story Without Them Knowing
Here are four ways you can use to watch someone's Messenger story without them knowing:
Method #1: The Offline Way
Going offline is the most efficient and not to mention, effective way of viewing someone's Messenger story without them knowing.
It also does not require downloading any third-party application or going through a complex and tedious process to view stories anonymously.
However, it does not always work on all stories, but if you try loading them and logging off a few times, as we will highlight below, it might.
So to view Messenger stories anonymously on your device, launch the Messenger app and load all the stories by scrolling through them.
After they are loaded and visible on your screen, go to your phone's settings without closing the app and turn off your Wi-Fi and mobile data connection. Turning your phone to airplane mode works as well.
Afterward, go to your Messenger app and view your already-loaded stories. If any don't play, turn your internet connection back on and reload them, then turn it off and watch them.
This will ensure that your Messenger app does not count your views, and the people posting them will never know you viewed them.
But if the stories persistently don't load and you can't view them offline, you can try some of the other ways we've listed below.
Method #2: The Half-Swiping Way
The half-swiping way, or what we also refer to as 'just the tip,' is a method that allows you to view a portion of the story.
We know, what a tease. But it will have to do if you don't want the other person to know you viewed their story. It's also easy, and you don't have to turn your Wi-Fi or data off for it to work.
All you need to do is launch your Messenger app, go to the stories section, view a story, and pause it halfway by holding the screen. Then don't let go and swipe to the next story. View it but don't wait until the end.
Ensure you swipe to the next story halfway through your viewing. This will ensure your view doesn't register, and the account's owner will never find out you viewed their story.
This works best if the stories are pictures, and not ideal if the format is video, as you will only see the thumbnail.
Method #3: Deactivate Your Account
This method will cost you a day's access to your account, and we advise being prudent with this method as it's borderline being a stalker. But if anonymity is really essential to you, here is how it works.
Log into your Messenger account and view all the stories you want to watch as you usually do. Then after you're done, go to your account's settings and deactivate it.
This will exclude you from the list of people who watched their stories. You can reactivate your account a day after the stories are gone and no longer on the platform.
However, if the person you're trying to avoid finding out you viewed their stories checks their stats before you deactivate your account, they will find your account's name on their viewed list.
But this is not likely if you deactivate your account immediately after viewing.
Method #4: Create a New Profile
Another easy fix to your problem is creating a new anonymous profile.
After that, follow the Messenger users you're interested in, and view their stories as any other person on the platform.
Conclusion
There are many reasons why you would want to view someone's Messenger stories anonymously.
And even though we won't get into the why, it's nice to know you can keep your anonymity by either going offline, deactivating your account, or creating a new profile.
So no matter your reasons, you can now confidently view someone's Messenger stories without them knowing.
FAQs
Will you lose any information when you deactivate your Messenger account?
You will not lose any of your information when you deactivate your account. However, when an account is deactivated on Messenger, its recent views are not registered. Therefore, when you use this method, users will not know you viewed their stories.
Is there a limit to how many times you can deactivate your Messenger app?
There is no limit to how many times you can deactivate your Messenger app. However, you will not be able to access your account for 24 hours every time you deactivate it.