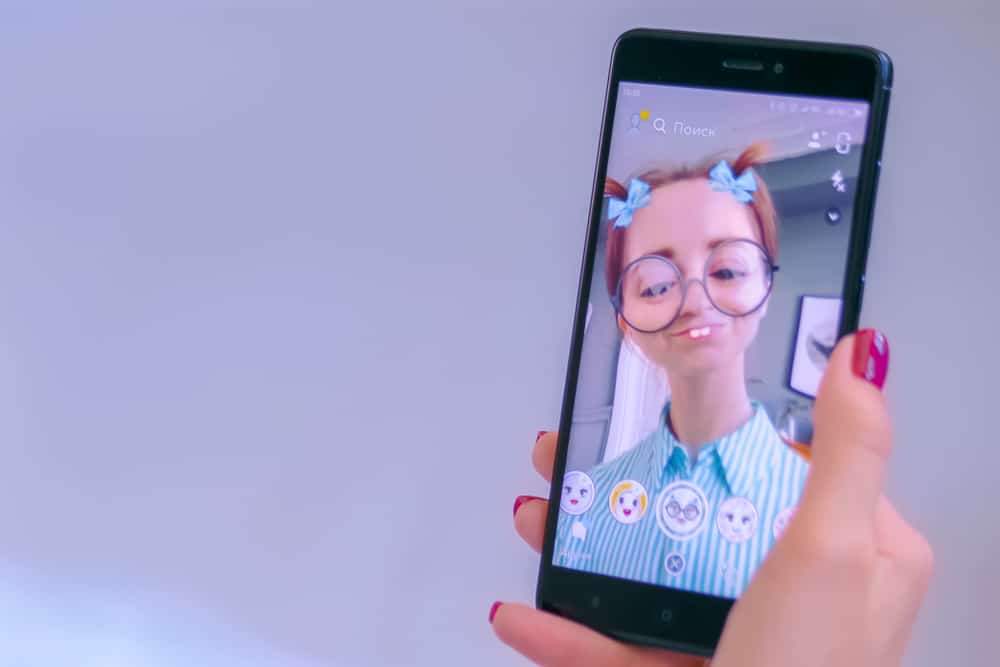 Snapchat filters are a fantastic tool that enables you to produce engaging and fun content on the platform. Typically, they are effects applied to a person's snaps and photos. However, the primary purpose of these filters is to entertain the user. After all, who knows, maybe you'll burst out laughing or start making ridiculous faces.
Like a sticker, a Snapchat filter attaches precisely to your face. These filters change your expression whenever you're making a silly face. It is an excellent pass time when we're bored or have nothing better to do! However, if you're new to Snapchat, you might not know how to use these filters.
The good news is that it's not that difficult to use Snapchat filters. All you have to do is take a shot, touch on the happy face emoji, and various filters will appear. Knowing how to use Snapchat filters on the camera roll is an entirely different story!
So let's take a look at how this works.
What Does It Mean to Add Snapchat Filters to Camera Roll Photos?
When you snap a photo with your mobile or any other device, it is automatically saved on your mobile's gallery. These photos can then be viewed in your device's gallery.
You can apply filters to photos in your mobile's gallery and then upload them to Snapchat, just like you can when taking a picture on Snapchat.
However, if you are wondering how to use Snapchat filters on camera roll photos, then here's how this works.
How To Use Snapchat Filters On Camera Roll Without Third-Party Apps
Firstly, launch Snapchat on your smartphone.
Click the "Photo icon" to the left of the camera button once you've logged into your account. The snap section will appear as a result of this action.

Next, select the "Camera Roll" option. You'll be able to see all of the photos in your phone's gallery that Snapchat hasn't backed up.

After that, choose the image you wish to apply the filters to.
The image will be displayed in the Snapchat app. On the bottom screen, on the far left, tap the edit icon.

You can now see all of Snapchat's editing choices. This is where you can edit your image by applying various filters.
Simply slide your finger over the image to see the filters change. Then, continue to slide your finger to the left until you find a filter that suits your photo.
Tap the "Done" button on the top left of the screen once you've finished applying the filter.

After that, you'll be presented with two options. You must, however, choose the Save as Copy option. This will save the image separately to the phone's camera roll. You can now upload or share the edited picture wherever and whenever you want!
How To Use Snapchat Filters On Camera Roll Photos With Third-Party Apps
Various third-party apps also allow you to add Snapchat filters to photos on your mobile's gallery. So, let's see how you can apply Snapchat filters to images on your phone's camera roll using a third-party app called "Sweet Snap: Beauty Face Camera." 
To begin, navigate to your device's App Store (iPhone) or Play Store (Android).
Search for "Sweet Snap: Beauty Face Camera" (the app we will use).
D

ownload

and install the app.
To apply the filters to your gallery photos, tap the gallery button in the app.
Then select the image to apply the filter to.
Finally, choose the lens or filter you want to use and save the image to your mobile's gallery.
How To Turn On Geofilters On An Android Phone?
You also need to activate Geofilters to access all the filters available on Snapchat. The steps for turning on this feature on your Android device are listed below.
Open Settings on your Android phone or tablet.
Find an option called "Apps & Notifications", click on it.

Under the "Apps & Notifications" menu, look for the Snapchat application. Click on it.

Under the Snapchat application's settings, look for "Permissions" and click on it.

Under the "Permissions" menu, you should see the "Location" option, tap on that.

Make sure you have selected the "Allow all the time" option from Snapchat's Location permissions.

After you have changed it, you can open up Snapchat again and you should have the Geofilters enabled.
How To Turn On Geofilters On An iOS Device?
For iOS devices, follow the steps below to enable location-based filters.
Firstly, tap on Settings to open the settings menu on your device.
Scroll down, until you see the Snapchat application, click on it to open Snapchat's permissions.

Choose "Location" from Snapchat's permissions.

Make sure that the "Location" permission is set to "Always" to enable Geofilters on Snapchat.

Summary
If you want to use Snapchat filters for camera roll photos, then we recommend going the traditional route or using the Sweet Snap app. The Sweet Snap app offers a plethora of filters to choose from, and the user interface is basic enough so anybody can easily navigate through it.
We hope this post has helped you determine how to use Snapchat filters on camera roll photos. So, the last thing you need to do is make your shot stand out with your own creativity, which will help you gain many new Snapchat followers.