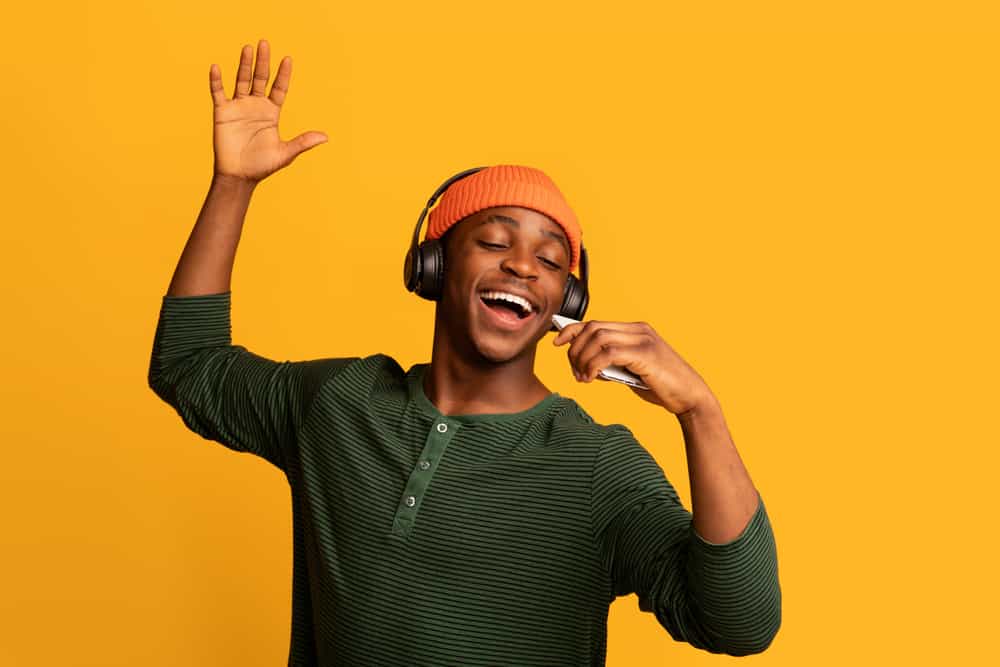 TikTok isn't for hilarious skits and dancing teens anymore. Now, if you open your TikTok app, you will find lots of content that aim to educate, tell stories, and express one's opinions – and some do it by doing a duet with another TikTok user. But how did it become possible for someone to talk while someone else is talking?
If you tap the + icon on TikTok, you won't find any button that will enable or disable your microphone because TikTok requires all users to grant them access to it before they can start filming. But if you "duet" with another TikTok video, you will find the microphone button on the right side of the screen, and you need to tap it.
TikTok is popular for being a good source of entertaining and educational content because almost all the videos you will come across as you scroll through your feed are scroll-stopping. If you are or want to be a provider of valuable or humorous content, you may be wondering how to use your microphone on TikTok.
But how to use a microphone on TikTok? This article will cover all you need to know about that.
How To Use Microphone on TikTok
TikTok was originally only for those residing in China, but it eventually became global when it merged with Musical.ly. It was a short-form video-sharing platform that emerged before TikTok did. TikTok is known for the dance steps that users choreograph, but it can also be used for other purposes.
Whether you are an individual who wants to share some good stuff on TikTok or a brand that wants to use the platform to build an audience or promote yourself, no one's stopping you from doing that because TikTok is a platform for everyone. Just make sure that you don't violate their Terms of Service.
You want to do a duet with someone. Now, how can you use your microphone on TikTok?
Make sure to read TikTok's Terms of Service before you do anything. You can find the Terms of Service on this page.
Step #1: Make Sure the Microphone Is Ready
By ready, I mean that if you use an external microphone, ensure it is connected to the device where the TikTok app is installed. And if you will use your device's built-in microphone, turn off the Bluetooth or disconnect the external microphones from your device. It's that simple.
Step #2: Find the TikTok Video You Want To Do a Duet With
There are many videos on TikTok, and there's one or many that will catch your attention and you will want to do a duet with. Once you find that TikTok video, tap the share button in the bottom-right corner of the screen (the arrow pointing to the left) and then tap Duet. You will be directed to the recording screen.
Doing a duet on TikTok isn't the same as the "duet" in terms of music. On TikTok, when you do a duet with someone, they aren't actively participating in it, and most aren't even aware of what you're doing. You're just recording a video of yourself that will be put beside another user's video.
Step #3: Enable Microphone Recordings
The slash on the microphone icon that you will find on the right side of the screen indicates that the microphone is currently disabled. You won't be able to record your voice until you enable it. To enable it, tap it, and the slash will be gone. When you're ready to film, hold the red record button.
Step #4: Watch the Duet Video To See if Your Microphone Worked
Before you publish the duet video, watch it to see if your microphone worked. If you don't hear yourself, check your device's settings and make sure that it is connected to the external microphone you're using or disconnected from external microphones if you use the one on your device.
When you're done, record the duet video again and then review the video once again. Do you hear yourself now? If you're satisfied with the result of what you've done, you can now share the video with other TikTok users. You can also share the video on other social media platforms through the share button.
The share button on TikTok is the arrow icon pointing to the right.
Conclusion
TikTok users do duet videos when they want to react to the video, express their opinions, or sing or dance with the other user. It's a great way to have more fun on the platform and entertain more people because whoever watches it sees many more sides, which could stimulate them mentally or affect them emotionally.
We talked about using microphones for duet videos in this post. Nevertheless, you can choose not to use the microphone and add background music to increase the impact of the video on the audience. Many TikTok users do that and are seeing great results from those posts.
Suppose you represent a business that wants to use TikTok to bring in more sales. In that case, you can utilize Duet to help others understand how your products will benefit them, be at the same level as your customers and be more relevant. If you meet your audience where they are, you'll be where you want to be much faster.