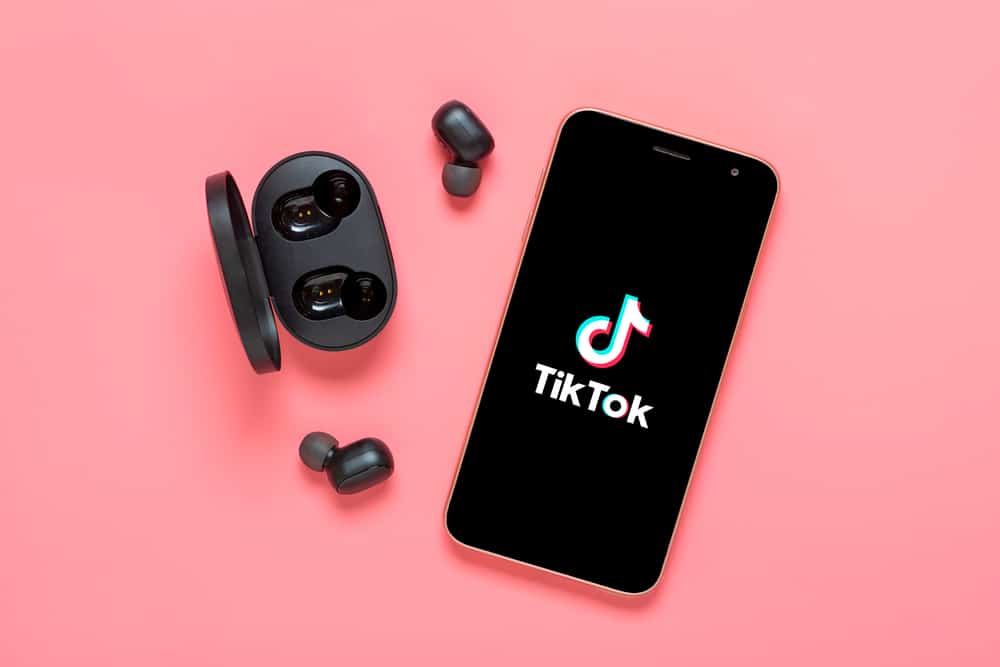 TikTok is a well-known social media platform having approximately 136.5 Million users in the US. It is typically used for sharing short videos of up to sixty seconds. You can edit your videos using various features available on the TikTok app.
Although TikTok is a goldmine for influencers and marketers, it is a platform through which you can promote yourself or your brand. Like other famous social media platforms like Facebook and Instagram, TikTok also provides its users with a Live feature.
Open the TikTok app, and ensure you're logged in with your TikTok account. If you are not, login, and you will land on the homepage/FYP. You'll see a button looking like a television with two antennas and the word "Live" written at the top of the screen. To find Lives, you must click the button (Live) described.
So, if you are ready to broadcast on the fastest-growing social media platform, we have composed this guide to explain everything you need to know about TikTok lives.
This article will cover TikTok live – what it is, how to watch it, and what are TikTok live gifts.
What Does Live Mean on TikTok?
TikTok Lives are live broadcasts that you can view on the TikTok app. They are typically brief and informal. On the other hand, brands frequently create more structured Lives, such as cooking shows, workout tutorials, or product tutorials.
TikTok Live, like Facebook Live and Instagram Live videos, has quickly become popular on TikTok. Brands and other users can increase trust, educate their customers, and increase engagement by going live on the platform.
Users aged 16 and up can start LIVEs, and users 18 and up can send and receive gifts during a LIVE. Remember, you must follow TikTok's Community Guidelines and Terms of Service to help promote a fun, positive, and safe TikTok environment.
How To Watch Live on TikTok?
The first step in watching all of the live videos on TikTok is launching the TikTok app from a device with internet access.
Open the TikTok app, and log in. If you are not logged in, do it.
You should land on the homepage/FYP.
You'll see an icon like a television with two antennas and the word "Live" written at the top of the screen. To proceed, you must click that icon.
When you click on the "Live" button, you will see all of the live videos on TikTok, and this step concludes this tutorial on how to watch all live videos on TikTok.
Can I Go Live on TikTok?
Going live on TikTok is extremely simple. Check out the step-by-step guide below.
Launch the TikTok app on your iOS or Android device.
The "+" tab is located at the bottom of the screen. Tap on it.
The "Live" option is located beneath the record button. Tap to activate it.
You must enter the title of the live stream in the provided space. This will allow you to add a brief description to the content.
Now, click "Go Live" to begin.
When you're finished with the Live, click the Turn Off button.
You must meet the requirements before you can go live on TikTok. One such requirement is to have at least 1000 followers before you can go live on TikTok.
Requirements
The TikTok Live feature is helpful because it allows you to interact with your followers. Still, not every user has access to it. If you don't see the TikTok live option on your video screen, it is possible that the account doesn't meet a few requirements. So, if you wish to get a live option, you must fulfill the requirements below.
You must now have at least 1000 followers to use this feature.
While the minimum age to use Twitter is 14 years old, you must be at least 16 to access the Live Streaming feature on TikTok.
Your followers can only send you virtual gifts if you are over 18.
You can quickly begin a TikTok live stream if you meet all of these requirements.
What Are TikTok Live Gifts?
Live video gifts are one of the few practical ways for people to express their appreciation for their favorite TikTok personalities. While the process is a little complicated, it is a way to toss a coin to your TikToker, but only if you're at least 18 years old. You must first purchase some virtual coins.
Tap the "Profile" button in the lower-right corner to view your profile page.
To access "Settings and Privacy," you must tap on the three lines in the upper-right corner.
Choose "Balance" and then "Recharge."
Now you will have to choose how many coins you want to purchase. Now, you can buy a total of 70 coins for 99 cents.
Once you've chosen the number of coins, choose a payment method, such as Google Pay, Apple Pay, or a credit card, and make a payment.
How Much Are the Gifts Worth?
TikTok will allow you to accept gifts from your fans during your Live videos once you've reached 1,000 followers. Virtual gifts can be anything from pandas to drama queens. Each gift's worth may differ, so it's hard to tell how much the gifts are worth.
After you've gathered all your gifts, you can exchange them for virtual diamonds. You can exchange the diamonds for real money via PayPal or another secure payment method.
You may need coins from the TikTok app to purchase gifts. These coins are the only acceptable way to make in-app purchases. After buying coins, you can send the virtual icon to another user by clicking the pink gift icon while watching a TikTok Live video.
How Can I Get Them?
As mentioned earlier, live gifts are a feature that allows viewers to react to your TikTok videos and express their appreciation for your work when enabled on your account. You can obtain TikTok Diamonds through live Gifts.
You must attain the following standards to be eligible to collect Diamonds via LIVE Gifts:
You have to join the Creator Next program and become its member, and LIVE Gifts must be available in your area.
You must be 18 years of age.
You must have a minimum of 1,000 followers, and your account must be at least 30 days old.
Your account should have good standing, so you must adhere to our Community Guidelines and Terms of Service.
Summing Up
Watching and going live on TikTok is no hassle at all. Although, there are some rules and regulations for you to follow if you have to start a live broadcast. You can also earn money and send gifts to your favorite creators as an appreciation token.