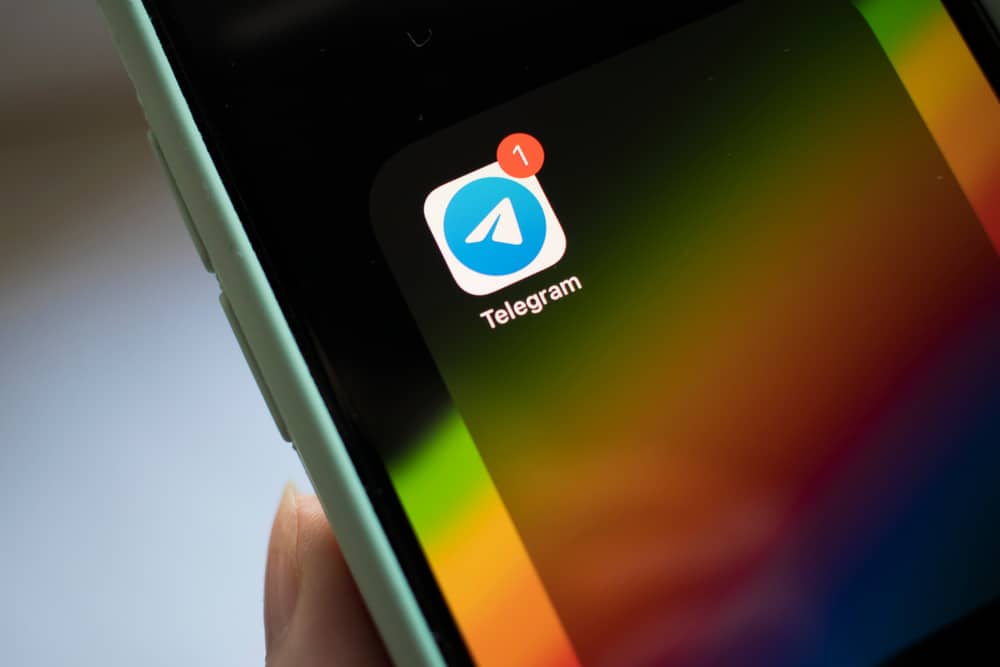 Even though groups are a common feature in instant messaging apps, Telegram groups are especially unique.
The first thing that stands out about Telegram groups is they can accommodate up to 200,000 members, while other messaging apps offer a 200-250 membership range.
Besides their huge capacity, Telegram groups are popular because they cover extensive niches, including Tech, Music, Movies, Gaming, Artificial Intelligence, and many more.
If you've identified an interesting Telegram group you wish to join, you may worry that Telegram will notify your contacts like it does when you enter the app.
But does it?
The good news is, Telegram doesn't notify your contacts when you join a Telegram group. The only way someone would know which groups you are a member of is if they are also members. In this case, they can view the group's members list and see your username.
Read to the end to understand how Telegram groups work and whether the app notifies users about your group activities.
Overview of Telegram Groups
As explained above, groups are a common feature of any messaging app, but Telegram groups are unique.
The group capacity goes up to 20,000 members, which means they can serve a different purpose from the typical family and friends' hangout function.
One of the ways people use Telegram groups is to create a professional or even casual source of information that can serve thousands of people.
Currently, thousands of Telegram groups are dedicated to disseminating information about different niches.
Some of the most common Telegram group niches include Cryptocurrency, Technology, Studies in specific areas, Games, Movies and TV shows, Business, Consumption, Music, and others.
If you have a specific area of interest and would like to join a like-minded community, Telegram groups can be beneficial.
Remember, Telegram has public and private groups. Joining public groups is relatively easy. You'll need to find a group link and click on it to enter.
Usually, public groups post their links on other websites and social media sites to encourage more members to join. You'll need an invitation link from the group's admin or an existing member to join a private Telegram group.
Next, we'll discuss the exact steps to join a Telegram group.
How To Join a Telegram Group?
The steps to joining a Telegram group depend on whether the group is private or public. To join a public group, you must first learn which topics or niches interest you.
After, follow these steps depending on your device.
On the Mobile App
Follow these steps:
Launch the Telegram mobile app.
Click on the search Icon at the top.
Enter the topic whose public groups you want to find. For example, "Business information" or "Tech news."
An initial list of the most popular groups will appear on the screen.
Click on the "Show More" button to view other groups.
Click on the group you want to join.
Click the "Join" button at the bottom of the screen.
On a PC
Follow the steps below if you're using the Telegram desktop app:
Launch Telegram on your PC.
Click on the search box at the top left.
Enter the topic whose public groups you want to find.
Under "Global search results," you'll see a list of group names corresponding with your topic.
Scroll down the list until you get to the one you like; click on it.
Click the "Join Group" or "Join Channel" button.
Besides searching for public groups in-app, you can also find these groups from other sources. For example, internet searches can help you review the most popular groups in a particular field.
You can check the group's agenda and understand if it's a good fit even before joining. There are also various Telegram group directories and websites you can browse online.
Unlike public groups, you'll need an invitation link to join a private Telegram group. When a member of the group or the admin shares the link, you'll receive a message. If you have this link, you'll just need to click on it to join the group.
Summary
If you're new to Telegram, you may worry that it will notify your contacts when you join a group, like when you join the app.
The truth is, Telegram doesn't share notifications about any of your Telegram group activities, including joining one.
The only way anyone would know about your Telegram groups is if they are also members.