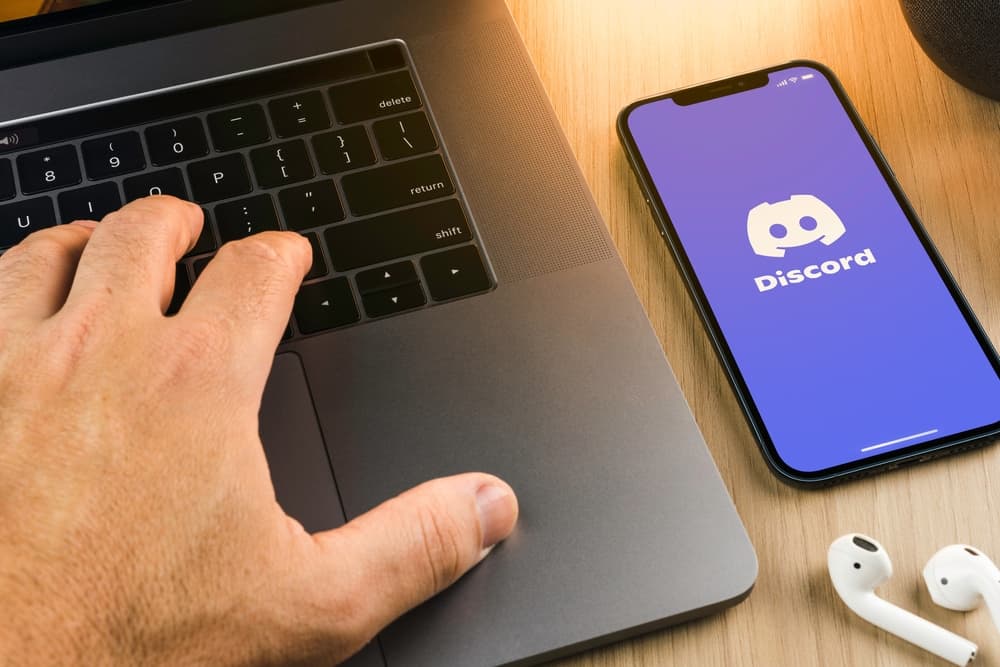 What does a Chip bot do on Discord? How can one use it on Discord? We are here to provide all the answers for you!
Chip bot plays music on Discord. It does this through various commands. Discordians use the bot to queue tracks, search for songs, change the song's pitch, pause, et cetera. Discord's Chip bot has all the features you'll need to create or have a great music experience as you interact with others on Discord.
I know you're wondering what you can achieve with a Chip bot on your Discord. Well, we are here to guide you. Let's go through the bot's features.
Adding Chip Bot to Discord
One can do more on Discord than send messages, video calls, or voice chat with friends. Discordians can play music as they browse through the platform. It's a vital part of your Discord experience.
Bots like the Chip make playing or creating music on Discord possible. There are many music bots online, but you'll need a reputable one to avoid a shutdown.
Chip bot has commands that automate tasks to make your music experience hassle-free. Before using these commands, we'll need to learn how to add the Chip to Discord.
It's easy. Add it as demonstrated below:
Go to Chip boat's official website on your favorite web browser.
Tap the "Invite Chip and start listening" button.
Select the server. Remember, you'll need permission to add or connect Chip to your server.
Click "Continue."
Keep all the boxes checked and tap "Authorize."
Complete the captcha process to add Chip to Discord.
Go to your server and access the "General Text Channel." You'll see a message from Chip bot telling you that the process was successful.
Chip bot comes as either a free or a premium version. The free Chip bot has limited features, while the premium version fills up your Discord with advanced bot features.  
But you need not worry about getting a free or premium version. The free plan is enough if you're still unsure about the bot. Once satisfied with its performance, you can upgrade to the premium version. 
Using Chip Bot on Discord
Once you've added Chip to your Discord, use it as you please. You can start by playing music on Discord. Connect to a voice channel to use Chip to play music within the server.
Let's make it digestible through a step-by-step procedure.
On Discord Mobile
To play music using the Chip bot on the Discord mobile app, follow these steps:
Launch the Discord app on your mobile device.
Tap the hamburger menu icon in the top left corner.
Choose the server with the Chip bot.
Access any voice channel on the server.
Tap on the "Join Voice" button.
Tap the chat icon in the top right corner.
Enter a /play command and tap on the option that appears above.
Now in the input field, enter a link to a song or song's name. (For example, /play thuderstruck) It requests Chip bot to play music.
Now, press the send button and enjoy the music experience.
On the PC Version
To play music using the Chip bot on the Discord PC version, follow these steps:
Launch Discord on your PC.
Select the particular server from the left navigation.
Connect to any voice channel.
Tap the chat icon in the top right corner.
Type /play command and press enter.
Now in the input field enter a link to a song or song's name and press enter. (For example, /play thuderstruck) It requests Chip bot to play music.
Chip has an in-built search feature that eases the search process.
Basic Chip Commands
It's necessary to know basic Chip bot commands to use Chip on Discord comfortably. Here are a few commands you can use.
/play [song] – It plays a track.
/play [URL] – It searches for a song, album, playlist, or artist and plays it. The command can also queue the tracks on a playlist.
/pause – The command pauses a song that is currently playing.
/clear queue – It removes all the queued songs.
/loop current – It loops your current song.
/lyrics – It displays the lyrics to a song that's currently playing.
/queue list – It displays the song's queue page.
/replay – It replays a song that's currently playing.
/skip – It skips a track that is currently playing and moves to the next song on the queue page. 
/stop – It stops any music that's currently playing.
/search – It searches for songs.
/resume – It resumes paused songs.
/forceskip – It forcefully skips any track you've selected.
There are many Chip bot commands one can use on Discord. We've just mentioned the basic ones you may need. Get all your commands here to get control over your Chip bot.
To Sum Up
Bots are here to make our online experience easy. Chip bot eases how you play and control music as you browse or talk to your friends on Discord. Additionally, the Chip bot lets you play a wide range of music on Discord.
So, you've no excuse. We've shown you how to add and use Chip on Discord. Therefore, take advantage of Chip and make your server great. All in all, have fun and enjoy your music on Discord.
FAQs
Can I remove Chip from Discord?
Yes, you can. Go to the "Members" section on your server and click on or right-click on the Chip bot. Tap "Kick Chip." The tap will remove the Chip bot from the server. Click "Ban Chip" to delete and prevent its addition to the server.