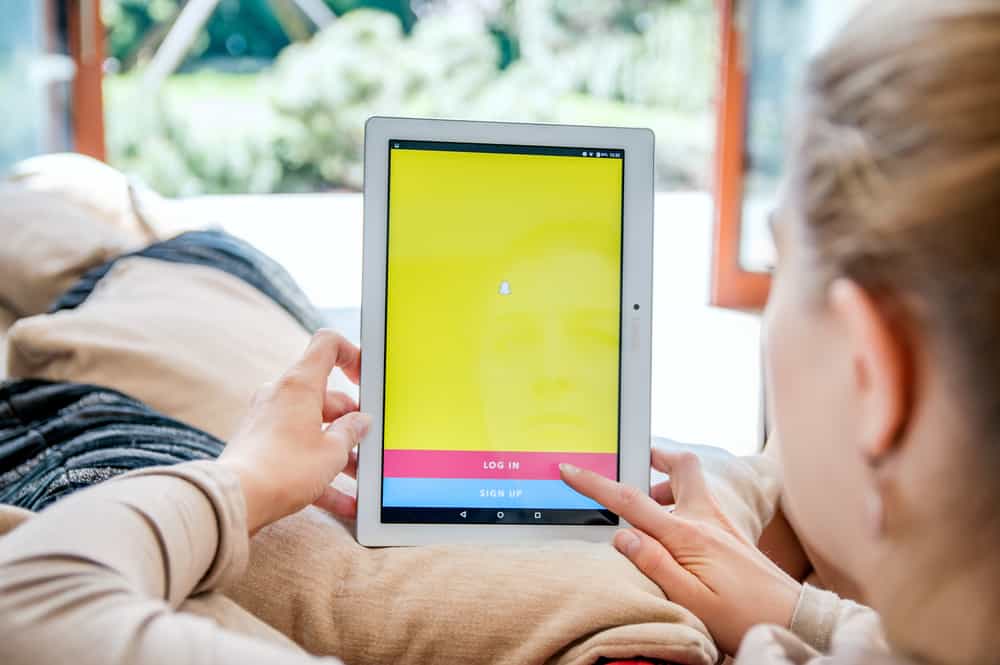 If you want to know how to upload videos on Snapchat, then you are at the right place. Here we will tell you step-by-step how to upload any of your videos to your Stories or share them with friends on Snapchat. Before we begin, let's pay a little homage to this beautiful social media platform, Snapchat.
The Snapchat world is magical and what makes it more fun is sharing your moments with your friends. They offered things that were missing in OG social media platforms like Facebook and Instagram. It enabled users to share their daily lives in Stories and Snaps that self-destruct as early as 10 seconds. Plus, they had filters, lenses, stickers, captions, and emojis, which made the snapping fun.
The Memories feature enables users to save their photos and videos for use later. Similarly, this feature can also upload videos and pictures saved on your devices. Locate the Memories Option next to the Camera button, and enjoy uploading, editing, and sharing all your visuals saved on Snapchat and Phones Albums/Gallery. 
We'll show you how to create Snaps and how to upload videos and photos to Snapchat. So instead of babbling more, let's get on with it now!
How To Create Snaps on Snapchat
It is a simple process that goes like this:
Open your Snapchat App.
Press the Camera Button to take a picture or hold it to make a video (it records 10 seconds of video or multiple Snaps up to 60 seconds of video).
Once done, you can edit it – go wild with filters, lenses, doodle, caption, stickers, etc.
After perfecting your Snap, you can send it to any contact by clicking to Send To option at the bottom next to Story and Save Options.
If you tap the Send To option, select the contacts you want to send your Snap to, and tap a blue arrow at the bottom right corner.
Similarly, if you tap Story Button, you can post the Snap-in your Stories. Likewise, if you hit the Save option at the bottom, you can save the video or photo in your Memories to be used later.
How To Upload Any Video or Photo to Snapchat | The Role of Memories Feature
Before diving into the steps, let's discuss the Memories feature on Snapchat. The Memories feature on Snapchat is significant as it holds all the videos and pictures you have taken via your Snapchat camera. 
Besides, this feature also enables you to upload photos and videos from your device Photo Album/Gallery or Camera Roll. Now, you can share these photos and videos directly with your friends and post them to your Stories.
Please note whatever goes into Snapchat Memories does not disappear like Stories or Snaps. Things remain saved there unless you do not remove them. Plus, make sure to give Snapchat Permission to access your Camera.
During the early days of Snapchat, there was no way one could save videos and photos on Snapchat. The App thrived on the idea of self-disappearing Stories and Snaps.
In 2016, on the increasing demands of users, Snapchat introduced the Memories function. This feature enables users to save their favorite videos and photos without fear of losing them.
This feature allows users to use their favorites anytime they want. They can send their favorites to their friends, edit them, save to their devices and share them on their Stories. Besides, the Memories feature also allows users to access photos and videos saved on their devices.
How To Upload Photos and Videos on Snapchat
As we have already discussed, after creating your creative Snaps with all the filters and the whole shebang of Snapchat, you can save it all in your Memories.
Now, if you want to share it with the world, you can retract it from the Memories. Similarly, if you have other videos and photos saved on your phones, you can edit and share them on Snapchat.
Now, enough of jibber-jabber; let's finally discuss the steps to upload your precious videos on Snapchat saved anywhere on your phone or Snapchat.
Open Snapchat App.
Go to Memories (double image icon at the bottom, next to the Camera button).
After clicking on Memories, Memories Tab will open, which features all your saved Snaps. If you have nothing, then it will be empty.
On the Memories Tab, four Options will appear for you – Snaps, Stories, Camera Roll, and My Eyes Only.
Tap on Camera Roll to upload pictures from your Phone Albums/Gallery.
Now, select the photo or video you want to use. You can edit these videos with your favorite lenses, filters, emojis, stickers, etc.
After all the edits, tap the Send button to send the video to any friend you want or the Stories Option to use it in your Stories.
The Bottom Line
Despite its unique feature of short and automatically disappearing content, Snapchat also enables its users to save their favorites in Memories. You can upload Snaps, Stories, and anything from Camera Roll from the Memories feature.
All you need to do is tap on the Memories icon (double image icon) and select whatever you desire from the options. Now share them with your friends or post them in your Snapchat stories.