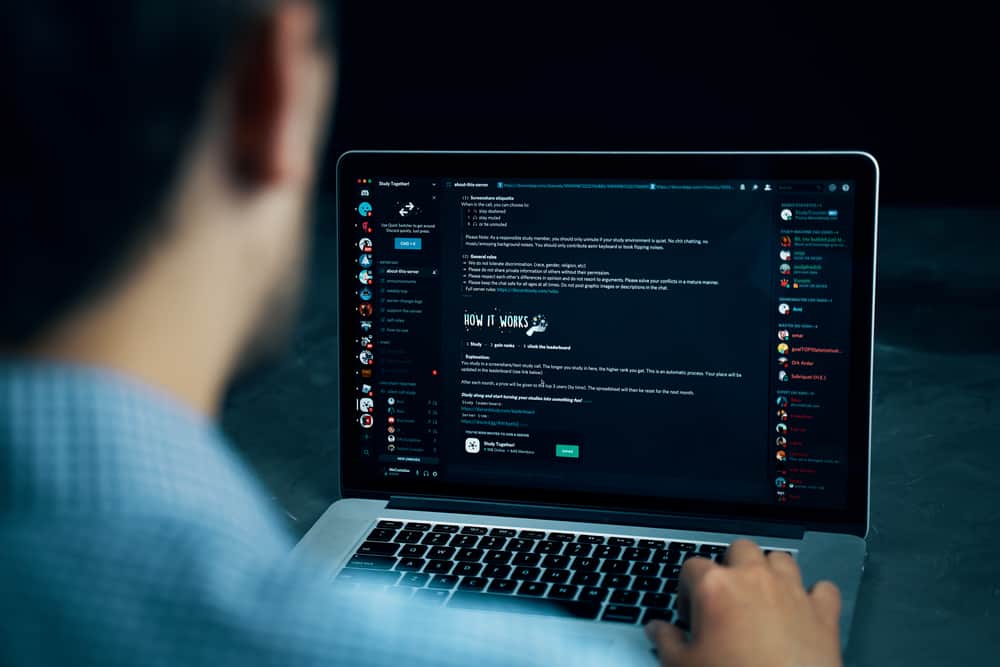 When you have a Discord server, you need measures to keep the server clean and protect everyone.
One such measure is using a bot that can protect your server from raids by creating a verification process for every member to use before they join your server.
You can add plenty of bots on Discord, but our focus today is on the Double Counter Discord bot.
Double Counter is a Discord bot that describes itself best for blocking VPN, alternate accounts, and anti-raid on Discord servers.
With Double Counter, your server will have an instant verification process that compares IP addresses and cookies to block alts, keeping your Discord server safe, clean, and genuine. The bot is verified and available for an invite to your server.
This guide discusses what the Double Counter bot is and the benefits you get by inviting it to your server. Still, we will detail the steps to add the Double Counter bot to your Discord server.
What is Double Counter on Discord?
Discord supports adding bots to servers to help with moderation and administrative tasks, including automating tasks.
We've heard cases of people losing their Discord servers due to a raid and having no means to take back their servers. Such cases occur when you have no security measures for your server.
Moreover, some people use alts (alternate) accounts on Discord, and it can frustrate you on your server, especially if they use them to try to spam members.
To eliminate such a case, you need a Discord bot designed with such actions and objectives in consideration.
One such bot is the Double Counter bot.
The Double Counter is a Discord bot designed to offer verification for accounts and bots to block alt accounts and VPNs and prevent server raids. Moreover, It has an instant link-based verification process based on cookies and IP addresses to strengthen your server's security.
The Double Counter offers different benefits:
As part of verification, it calculates the holistic score of an account, checking its IP address, cookies, etc., such that an alt account can't bypass the verification.
The bot sends detailed logs for all activities.
You can customize it to access its free settings, such as auto-ban.
The bot offers different modes, verification types, and behaviors you can choose when setting it up.
With Double Counter, you will easily secure your server and generate organic followers by eliminating alt accounts.
How To Add Double Counter on Discord
Double Counter works in favor of your server, and there is no harm in adding it to your server.
Follow the guide below to add it to your Discord server.
If you don't have a Discord server, start by creating it, then follow along.
Open your browser on your desktop and visit the top.gg website.
Search for Double Counter and click on it from the search results.
Click on the "Invite" button.
Sign in to your Discord account using your credentials.
On the Discord window, select your server where to add the bot.
After selecting the server, click the "Continue" button.
A page containing the permissions required by the bot will appear. Click the "Authorize" button to grant access to the permissions.
Complete the captcha as the last step.
Your server now has the Double Counter bot added to it. You can now start using the bot for verification on your server. Take a look!
Open your Discord application.
Access the server where you've added the Double Counter bot.
Open the text channel to confirm the bot is available.
Type the /auth command to check the authentication status of the bot.
If you want to verify a user, type the dc.verify @username.
The bot will handle the verification by sharing a link and the verification procedure with the user.
You can get the full details on the bot by checking its documentation page to see what features you can use and how to apply them.
Conclusion
Double Counter is a verification bot for servers to protect against raids, VPNs, and alt accounts.
You can invite the bot to your server from its website or the top.gg site and configure it to verify accounts on your server or new members.