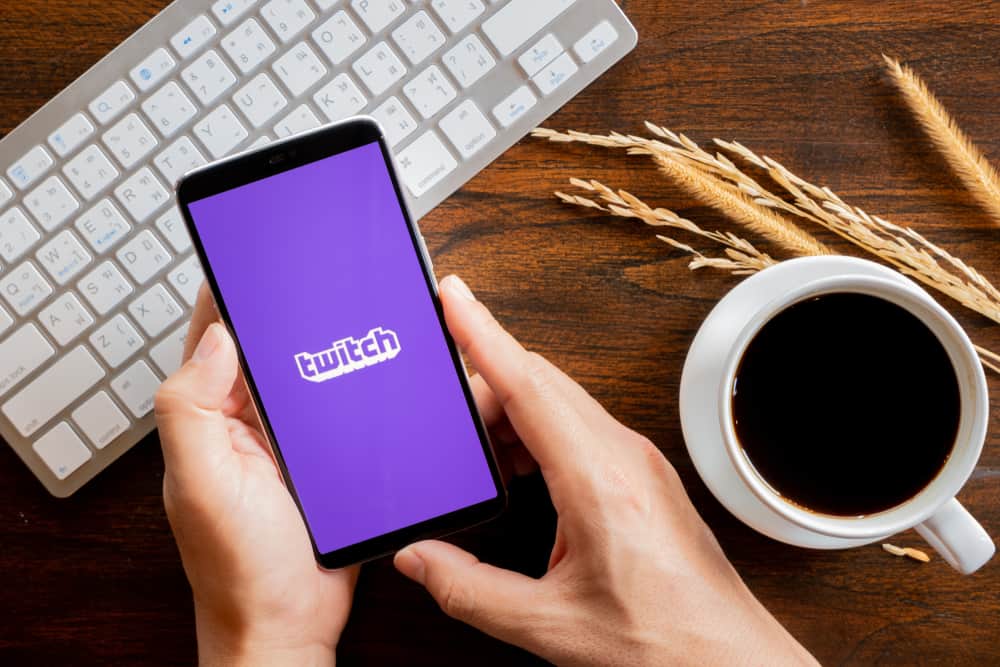 Twitch is the go-to streaming platform for streamers, especially gamers and e-sports streamers. From streaming and watching live video games to music and talk shows – Twitch has it all.
Twitch is one of the biggest live streaming platforms with the most daily active users, and it allows you to show your love and support to your favorite creators by subscribing to their channels to enable them to grow.
Besides, this subscription allows you to access various perks you do not want to miss. If you do not know how to subscribe on Twitch mobile, let us help you.
To subscribe to a channel on Twitch mobile, navigate to the channel and locate the "Subscribe" button on the channel profile page. Tap the "Subscribe" button and select your subscription tier, payment plan, and mode. Additionally, you can receive and send the Twitch subscription as a gift on Twitch mobile.
Subscribing to your favorite Twitch streamer lets you stay on top of their latest content. Let us explain the step-by-step guide to help you figure out how to subscribe through Twitch Android and iOS mobile apps conveniently with less hassle.
Complete Guide on Subscribing to a Twitch Channel on Mobile
When you subscribe to a Twitch channel, you show your support and allow your favorite creators to grow their channel and influence.
This subscription (from $4.99 per month) also gives you access to many perks and benefits. You can access custom emotes, more chat features, badges, cheers, support via Bits, ad-free viewing, etc.
Interestingly, you can follow any channel for free on Twitch but cannot subscribe without paying the fee. With a subscription comes all the benefits and perks.
So, let's learn how to subscribe to a Twitch channel on your mobile device. The process is similar for both Android and iOS mobile devices.
Launch your Android or iOS Twitch app.
Now, visit the channel of your choice by going to the "Discover" page.
Press the video player to access the "Subscribe" button if the channel is live. If it is not live, you must go to the channel's profile page for the "Subscribe" button (star icon).
You will see a prompt after tapping on the "Subscribe" button. This overlay displays the subscription tier you can purchase, the monthly cost of the subscriptions, and the benefits each sub offers.
Confirm your plan (1, 3, or 6 months) and tap the "Subscribe" button again.
Now, enter your payment mode. There are various payment modes, including PayPal, debit and credit card, and Amazon payments.
After entering payment details, click the "Subscribe" button again to confirm the purchase.
Congratulations, you have bought the sub for a month of a particular channel. This subscription will be automatically renewed after a month, and the same amount will be detected.
You can use the Twitch app for Android, iOS, AppleTV, Xbox, PlayStation, Chromecast, Fire TV, and NVIDIA Shield.
Important Points
Only a Tier 1 subscription is available for Android and iOS Twitch app users.
To get the Tier 2 and Tier 3 subscriptions, navigate to the Twitch Subs page on your mobile browser.
Twitch subs on mobile phones cost more than desktops, especially iPhones, due to extra Apple charges.
Gift Twitch Subscription
You can also give a Twitch subscription as a gift and receive a gift from anyone. The sub will be active for a month paid so that the gift recipient can enjoy the streams with added features for free during this period.
Navigate to the channel you want to gift a sub to someone.
If you haven't subscribed to the channel yet, do it.
You will see the "Gift" tab if you are a channel subscriber.
Tap on it and select the package you wish to gift.
In the chat, enter the person's name you want to gift the subscription.
Confirm your purchase to gift the sub. 
Conclusion
For a more immersive experience on Twitch, you must buy Twitch subscriptions from the given tier options to support your favorite creator in their journey.
The process is simple, and the good thing is that there are multiple ways you can pay for your monthly subscriptions depending on your mobile. Additionally, someone can gift you the Twitch sub if they want.
So, try our guide to show your support to your favorite creator by easily subscribing to their channels on Twitch on your Android or iOS device.