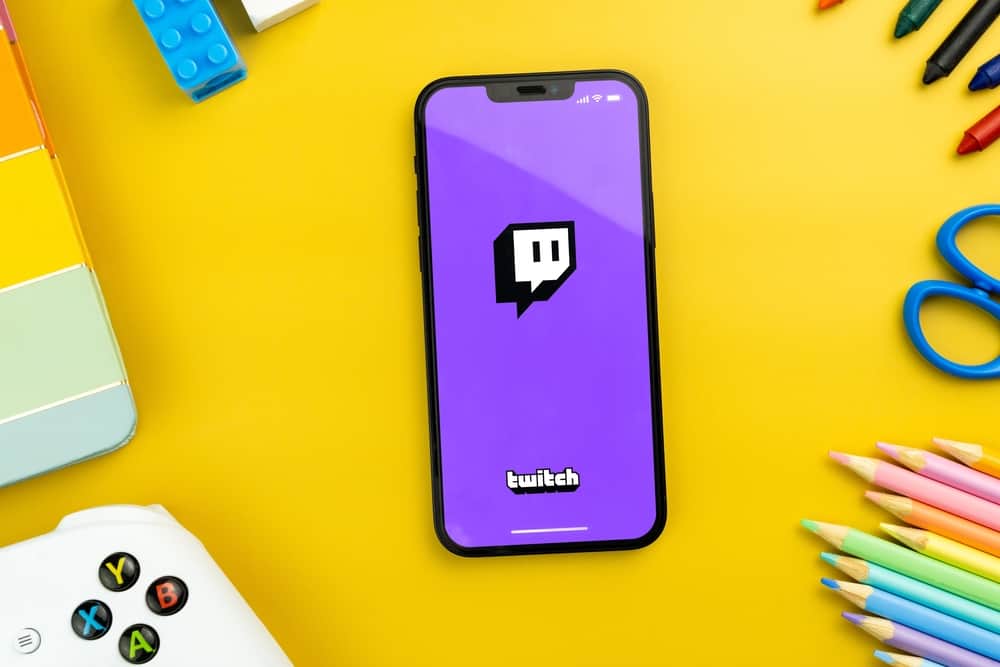 It is normal to get a burning desire to join Twitch and become a famous streamer. Maybe you've gotten motivation from other streamers or want to share your gaming skills with the world through Twitch.
Whatever the case, anyone can become a Twitch streamer, provided they have the right motivation and know what steps to take.
The first step to becoming a Twitch streamer is to sign up for Twitch. Next, research the niche you want to focus on and see what other streamers in the same niche are doing. Find your space and create your channel to align with your brand. Promote your streams on other platforms and get the right streaming gear. Be consistent, engage your audience, and consider teaming up with other streamers to promote your name.
This post will teach us what it takes to become a Twitch streamer. We will present the roadmap you should follow while mentioning tips to consider in each step to ensure you make it. That said, let's begin!
Who Is a Twitch Streamer?
Twitch is a streaming platform that mainly began as a hub for gamers. However, Twitch now accommodates everyone and different niches; anyone can create a Twitch account. When you sign up for Twitch, you can choose to be a viewer and join various channels aligning with your interest.
Alternatively, you can create your Twitch channel and take the route of a streamer. You can go live, and those following you or those who encounter your live stream can join and interact with you.
As a Twitch streamer, there are different strategies you can use to earn income, and aside from doing it for passion, you can make it your source of income.
How To Become a Twitch Streamer
Becoming a Twitch Streamer is easy and difficult, depending on the strategies that you follow. In our case, we will focus on the simplest roadmap that you should take to become a famous Twitch streamer quickly.
Onboard Twitch
You must begin by ensuring you have a Twitch account before you can become a streamer. If you've not already signed up, access the Twitch website or utilize the Twitch mobile app to sign up.
After signing up, create your Twitch channel and get comfortable with the Twitch interface.
Get the Right Streaming Setup
To be a successful Twitch streamer, you must have the right streaming gear to support video and audio. You must get streaming software such as OBS or any of your preferences and install it on your computer.
Ideally, get streaming software that you are comfortable with its interface and one that you can comfortably connect with Twitch to use for your video and audio. Again, ensure you have a working microphone to capture your voice when streaming.
The quality of your setup is handy in ensuring your streams are quality and that viewers will enjoy joining the live streams.
Find Your Niche
What niche do you want to get into? When starting as a Twitch streamer, research what niche best suits you. Once you get the niche, research other streamers in the same niche to understand what they are doing and how best you can stand out.
Share Your Stream
Once you start streaming, promote your channel on different social platforms. The goal is to make people aware of your Twitch channel. When you go live, please share the link for people to click on it to join the live streams.
Engage the Audience
During the live streams, ensure you engage with your audience. Connect with them via the chat section, engage with them, and keep the sessions lively when talking through your microphone.
Collaborate With Other Streamers
Once you identify other channels in the same niche, consider connecting with them to allow them to promote your channel. You can urge them to host or mention your channel to their audience. That way, you will get more audience.
Conclusion
You can become a Twitch streamer with simple steps. This post has presented the roadmap to start streaming on Twitch and create a famous and rigid Twitch channel. Try it out!