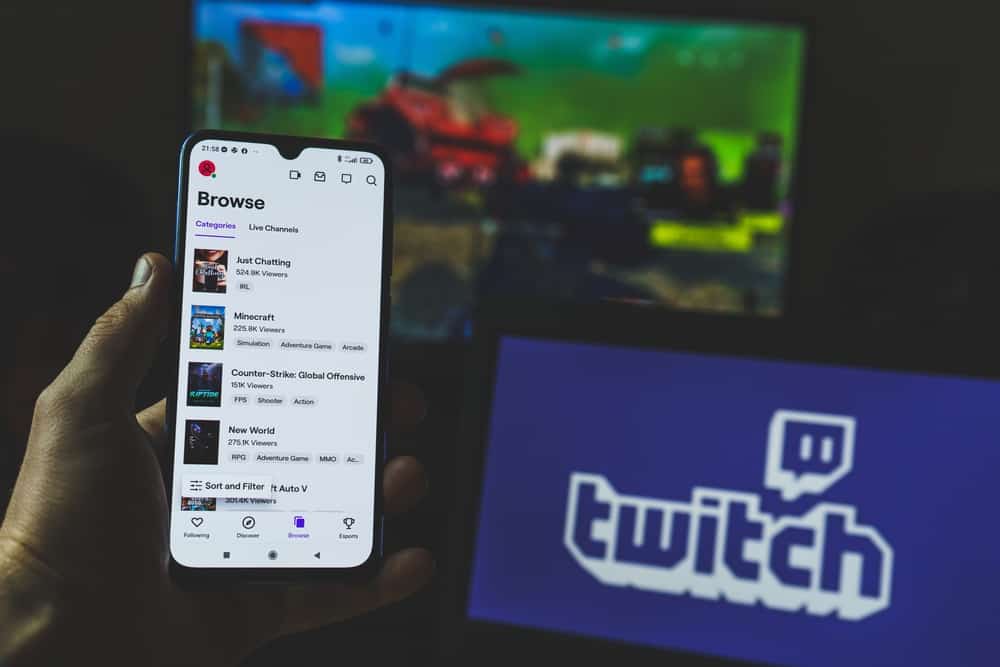 Gamers are having their best moments by streaming on Twitch. When you get many followers and subscribers, you will enjoy the benefits that come with it and feel motivated to take your streaming to the next level.
Nintendo Switch is not left behind and can utilize Twitch to stream its gameplay. This post will discuss how to stream Switch on Twitch.
It would be best to have a PC with a capture card to stream Nintendo Switch to Twitch. You can purchase a capture card with OBS to stream Switch to Twitch. Download and install OBS, then link it to your Twitch account. Connect the capture card to your computer, then connect the Nintendo Switch to your capture card. On your OBS, add the capture card as a source. Lastly, add your stream information and start your streaming.
If you want to stream Switch to Twitch, this post will discuss a comprehensive procedure you can follow. We will use OBS studio and a capture card to set up the streaming and link it with Twitch. Take a look!
Can You Stream Nintendo Switch on Twitch?
Any gamer appreciates the fun and experience they get streaming their activity on Twitch. You can use Twitch to grow your channel and attract and retain followers to become subscribers. Many viewers prefer using Twitch to stream their favorite channels as they watch the streamer in action.
With Nintendo Switch, it's possible to stream it on Twitch. However, some things must be checked before you can start your streaming. Unfortunately, Nintendo Switch doesn't have any streaming capabilities. However, you can use a capture card to connect it to your PC and the Nintendo Switch.
After that, you need streaming software like OBS to capture and stream the Nintendo Switch to your Twitch. The process is simple, and with this guide, you will quickly set up your Nintendo Switch and start streaming on Twitch.
How To Stream Switch on Twitch
We understand your urge to stream your Switch gameplay for your Twitch followers to watch you in action. Use the below steps to set it up and start streaming.
Step #1: Get a Capture Card
The Nintendo Switch relies on a capture card to give it streaming capabilities. Thus, you must purchase a capture card from your brand of choice to connect the Nintendo Switch to your PC and with the Twitch account.
Step #2: Setup OBS
We will use OBS as our broadcasting app to stream on Twitch. Visit the OBS website and download the version compatible with your computer.
Locate the downloaded installer file and double-click on it to run the installer. Follow the on-screen instructions to complete its installation.
Step #3: Link OBS With Twitch
OBS supports streaming on Twitch, but you must first connect the two using the steps below.
Open your OBS app and tap the "File" option.
Click "Settings" and then the "Stream" option on the left.
Select "Twitch" from the list and click the "Connect account" option.
Enter your Twitch credentials and click the "Login" button to complete connecting OBS with Twitch.
Step #4: Connect the Capture Card
Connect your capture card to your computer using the USB cable. Next, connect the capture card to your Nintendo Switch. Get the HDMI cable and link it with the HDMI port of the Nintendo Switch and that on your capture card.
Step #5: Setup the Capture Card on OBS
Open your OBS and click the plus icon at the bottom.
Click the "Video Capture Device" option and give it a name.
Under the "Device" option, locate your capture card and add it as a source.
Step #6: Add Your Stream Details
Power on the Switch and check if it appears on the OBS preview window. Adjust it correctly, add your stream information, including the category, tags, etc., then click "Done" at the bottom.
Step #7: Start Streaming
Once you set up everything, click the "Start Streaming" button on OBS and enjoy your gameplay.
Conclusion
It is easy to set up Nintendo Switch to stream on Twitch. This post has detailed the steps to follow and everything you need to make it a success. With that, have fun streaming your Nintendo Switch on Twitch.