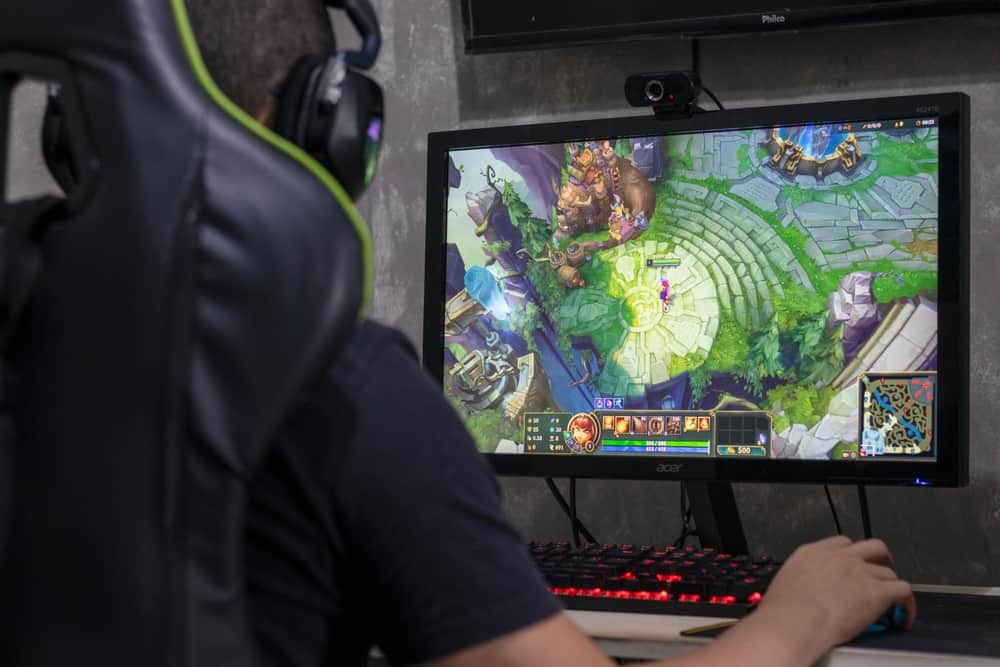 Discord released a new feature in 2017, allowing gamers to stream and share games with their friends on voice channels. Through the feature, you can share how you are streaming, and if you want to learn new playing tricks, you can watch as others play, having fun together.
Unfortunately, some users have encountered problems when streaming, and sometimes they find it hard to stream League on Discord. If you are one of these individuals, this guide is what you need!
You can stream League on Discord by tapping the "Go Live" option on the Discord desktop application. First, select the voice channel where you want to stream League, choose the screen option then select the game you want to play. Click "Go Live" next to your username and avatar, and the game will be shared with your friends.
Streaming games like League can be challenging when you don't understand the steps. This post has explained the steps involved when streaming League on Discord and how you can manually stream it on Discord when it is not detected.
How To Stream League on Discord
Discord is becoming a better application because of the suitable features it offers users. With the screen sharing option, users can now share their games and go live, tagging their friends to their voice channels.
Before you start carrying out the steps below, it is important to notice that the streaming option is only available for Windows users. For Linux and Mac OS, the feature is yet to be updated.
The steps below will enable you to stream League on Discord.
Step #1: Choose the Voice Channel
When setting up a live stream for the first time, you must select the Voice channel from the Discord desktop app.
The selected channel is where you will be streaming your game from. Upon successful connection to the Voice channel, it will indicate in green letters voice connected.
Step #2: Choose the Appropriate Sharing Option.
Discord will indicate two options through which you can stream League, the video or Screen mode. Tap on the screen sharing option, and select the appropriate option from the screen share menu.
Step #3: Select League
Discord may automatically recognize League; if that is the case, select League from the listed games.
Step #4: Go Live
After you have selected League, tap the "Go live" button beside the username and avatar at the bottom left.
Step #5: Change Stream Settings
After you have gone live, you can modify the stream settings by hovering over the mini stream icons to open the stream settings. Change the streaming settings like frame and quality.
Why Is League Not Indicating on Discord?
League may fail to get listed on the games you can choose from to stream, but that does not mean you will not find League. When League is not detected, you can add it manually, as explained below.
In the Settings window, click the cog icon.
Under "Activity Settings," click on "Registered Games."
Tap the "Add It" option, and find League of Legends.
Once you have added League of legends to your game activity, you can go to the channel where you want to stream it and tap the "Go Live" button.
Why Is My Stream Quality Poor on Discord?
You will realize your streaming quality can be low when streaming your game. In such a case, you use the free Discord, which allocates low-quality streams. If you want your quality to improve, you must upgrade your Discord.
Nitro Discord allows you to pay $9.99 monthly and allocate you better streaming quality. If you upgrade your Discord to Nitro, you will stream your game with 60 fps and 1080 or better streaming quality.
Conclusion
Discord is the best platform to stream your favorite games like League of legends and allow your friends to see how you play. Moreover, the streaming option is great when you want to learn a few playing tricks. The post has explained how you can stream League on Discord and what you need to do when League is not detected on Discord.
Frequently Asked Questions
Why is League not showing on Discord?
Sometimes, Discord may not detect a game you want to stream. If that happens, you must manually add it to your game activity. Open User Settings, click "Registered Games," and select the game you want to add to Discord to Stream manually. You can now select the Go Live option from your selected channel.
How do I stream a game on Discord?
It is to stream a game on Discord when you are using a Windows desktop. Once you launch the Discord Desktop application, click on the voice channel, tap the screen option, choose the game you wish to stream, and tap the Go Live button.