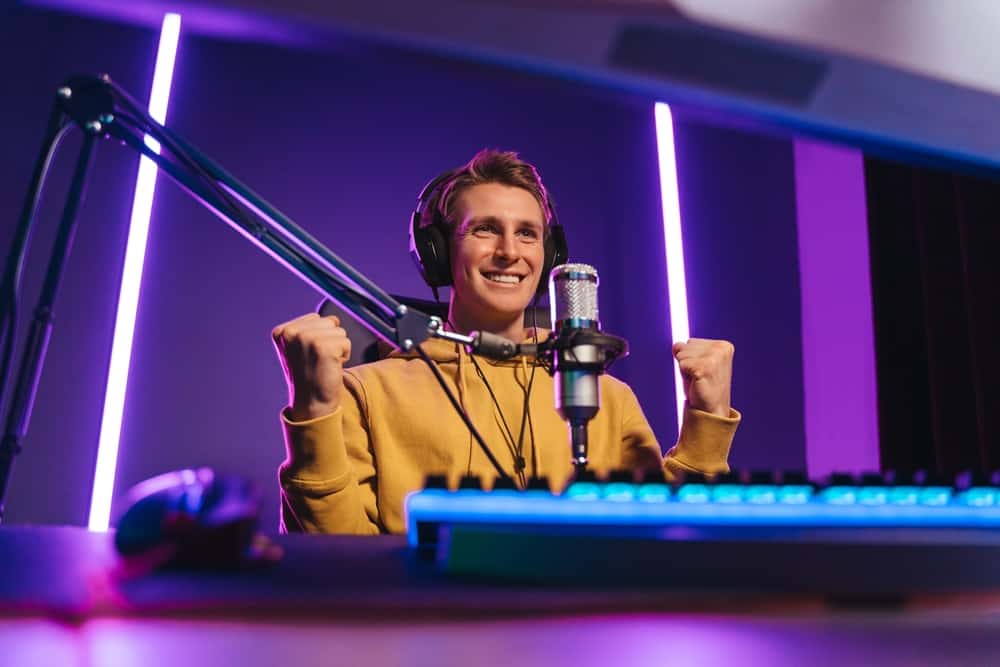 If you are an anime lover, you must have heard about Crunchyroll. For those who do not know, It is a streaming service like Netflix, but it airs anime movies and shows.
In 2006, two university students in California started the service, and Sony Group finally bought it in 2020. The service has a massive catalog of anime and manga content.
Discord is one of the most popular chatting networks where you can find like-minded people. Discord also has huge anime content on servers curated specifically by anime lovers for other anime lovers.
With Discord, you can stream any anime content from Crunchyroll to enjoy with your friends. Allow us to explain how it works.
You can stream Crunchyroll by playing your favorite anime show or movie on the Crunchyroll website on your browser or the Android or iOS app. Then, open any "Voice Channel" on Discord and share your screen to enjoy the content with your friends. Alternatively, you can add your browser as a game on the Discord desktop client and use this tab to stream the content.
Crunchyroll and Discord cross-over is the best thing any anime lover could ask for. We can help you enjoy your favorite anime shows and series from Crunchyroll with your Discord friends. So sit tight and read this article till the end to make it happen.
Step-by-Step Guide To Stream Crunchyroll on Discord
Crunchyroll is a streaming service for anime content. You can find every sort of anime show and movie — from "Attack on Titan" and "My Hero Academia" to "Fire Force" on Crunchyroll to binge-watch.
Not to forget, the Crunchyroll exclusive shows are also worth watching. You can find all the content with subtitles and even dubbed to enable you to watch content in your native languages.
The service has over 1000 anime shows for free, plus you can enjoy its three-tier paid accounts to avoid ads and for added benefits.
If you have a Crunchyroll premium account, you can watch K-dramas by linking your KDrama account with Crunchyroll.
If you want to enjoy Crunchyroll anime content with your anime-loving Discord friends, stream it on Discord!
Follow these steps to stream Crunchyroll on Discord.
For Desktop
To share Crunchyroll on Discord's desktop version, follow these steps.
Step #1: Open Crunchyroll in Your Browser
Open Crunchyroll in your browser and keep your favorite show ready to play that you want to stream on Discord.
Step #2: Add Your Browser as a Game on Discord
Now, go to the Discord desktop client and open it.
Now, follow these steps to add your browser as a game:
Click on the settings icon at the bottom left.
Select "Registered Games" under "Activity Settings."
Click on the "Add it" option.
Select the browser window where Crunchyroll is opened.
Press "Add Game" and exit the settings.
It will create a new tab bearing the browser name you added above as a game.
Step #3: Start Stream
Now, connect to the voice channel where you want to stream Crunchyroll.
Click on the "Stream [Browser Name]" icon. Select the streaming quality and resolution, and click "Go Live."
Now, go to the browser where Crunchyroll runs, and start playing the show.
Viola! Whatever you play will be live-streamed to your audience on Discord.
Alternative Method
Alternatively, after following step #1 above, you can go like this:
Connect to the voice channel.
Click the "Share Your Screen" option at the bottom.
Select the "Screens" tab.
Select the screen where Crunchyroll is opened.
Make all the resolutions, frame rate, and other streaming quality choices.
Hit the "Go Live" button.
Now, whatever show you play on your browser will be streamed to your friends on Discord.
You can send invitation links to your friends to join the stream.
On Mobile
Follow these steps to steam Crunchyroll on the Discord mobile app:
Open the Crunchyroll app on your PC.
Open the show you want to play.
Launch the Discord app.
Navigate to the particular server.
Open the desired voice channel.
Swipe up from the bottom to open the drop-down menu.
Select the "Share You Screen" option.
Bingo! Your screen has been successfully shared. Now, whatever you play on your Crunchyroll app will be played for all your viewer joining your voice call.
The Round-Up
There is nothing better than the watch parties on Discord. You can live stream your favorite content on Discord in seconds by sharing your screen on any voice channel on any server.
If you know your friends would love watching anime shows or movies from Crunchyroll on Discord, you can livestream them to enjoy the content with friends.
All you need to do is open your favorite show on the Crunchyroll app or website and stream it on any voice channel with the "Share Your Screen" feature on Discord.
Try it out and have an amazing time with your friends.
FAQs
Why does my Discord screen turn black while streaming Crunchyroll?
If your Discord screen turns black while streaming Crunchyroll, one of the reasons could be that you have enabled hardware acceleration, and your hardware is not powerful enough to handle the stream.
Disable the hardware acceleration for your browser where you play the streaming service and on the Discord desktop client.
Additionally, corrupted cache data and older versions of the app can also trigger this issue.
Crunchyroll is a free service and also has three-tier paid subscriptions. Free service enables you to watch anime content for free with ads. Paid versions allow you to watch ad-free content with additional benefits not available in the free version.