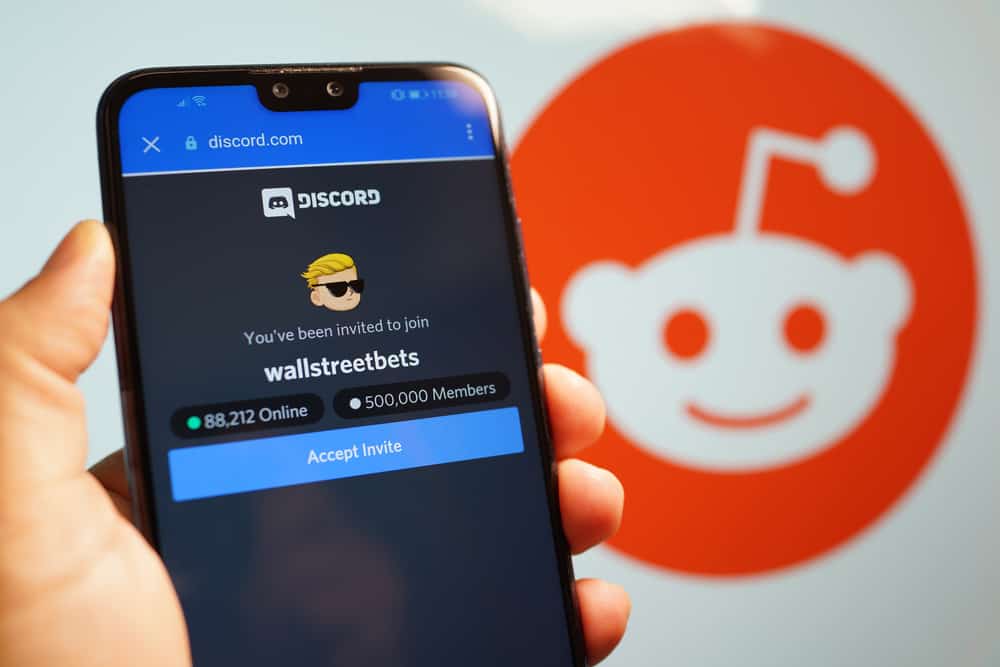 Discord is the chatting platform that has been making waves among the gaming community.
Discord came as a breath of fresh air and swept all the gamers away due to its functionalities and user-friendliness. When the platform evolved, it introduced various features that supplemented its popularity.
By now, you must know how to create a Discord account. But do you know that you can create a Discord account without your email ID or password?
That's right! With a server invite, you can get a temporary or guest account. It is an unclaimed account that can last for much less time than you can imagine. Do you want to know for how long?
Unclaimed accounts are short-lived, as they last until you quit your Discord. When you shut the browser where you have logged onto Discord via the invitation link, your unclaimed account will die and not recover.
Let's explore more about unclaimed accounts and how to prevent them from dying.
What Is an Unclaimed Discord Account?
Remember the process of creating a Discord account? If you do not remember it, then let me refresh it for you.
When you created your Discord account, Discord asked you to enter a username, password, DOB, and email address. Then, it sends you a verification email, and after email verification, you can begin your journey. 
Without verifying your account via email verification, your account cannot function properly. Such accounts are unverified accounts with no email backing them.
On the contrary, the unclaimed Discord accounts story is a bit different, and it starts with someone sending you an invitation to join their server.
Anyone can invite you to their Discord server through an invitation link sent on WhatsApp or any other medium.
If you already have a Discord account, you can join the server. If you do not have a Discord account, you can still become part of Discord with temporary access through a guest account.
You can join the Discord server with an invite link without creating your Discord account. You would not need to enter your email ID or password to enter there.
Discord will only ask you to enter a username. Such accounts are unclaimed accounts on Discord.
Without linking your email address, creating a password, or going through the email verification process — your account will be considered an unclaimed account with no rightful owner to own it or legitimatize it.
Since you cannot claim them, you cannot access them or sign back to them.
You can join any server, send friends requests, and even send a message using your unclaimed Discord account. Interestingly, Discord even assigns Discord tags to unclaimed accounts, with unique discriminators to distinguish them from others with similar usernames.
Since we have discussed unclaimed accounts on Discord, let's discuss how Discord deals with them.
How Long Does an Unclaimed Account Live?
Unclaimed accounts die when you quit the browser where you have opened the server invitation link.
It is because you never created a Discord account, as you just hopped in with the server invitation given to you. You never gave your email id or created any password to sign in.
Since you never gave any information, Discord never really created your account. It only allowed you to roam around as a guest. An unclaimed account is only a guest account, so it will disappear when the guest leaves the protocol.
The good news is that you can claim your account if you enjoyed your little Discord moment.
How To Claim an Account?
To claim your account, link it with an email ID and password. It goes something like this:
Click the settings icon at the bottom left corner.
Under "My Account," you can see a notice in red stating you have an "Unclaimed Account."
Click the "Claim Your Account" button beneath it and enter your email address and password to begin the verification process.
Can You Recover Your Unclaimed Account if Lost?
No, you cannot. You never owned it, so you cannot get it back once you quit your browser.
The good news is that you can always create a new Discord account and follow all the steps to verify your account.
Once your account is created and verified, you can join the server that invited you in the first place.
Round Up
Unclaimed accounts, as the name indicates, are the accounts the user never owned, as they created them with the invite link to join a server.
Since you do not own them, they will die as soon as you quit them.
So, if you want to keep enjoying Discord, it is time to get your unclaimed account claimed with email verification and all the proper steps to not miss anything on this fun platform.