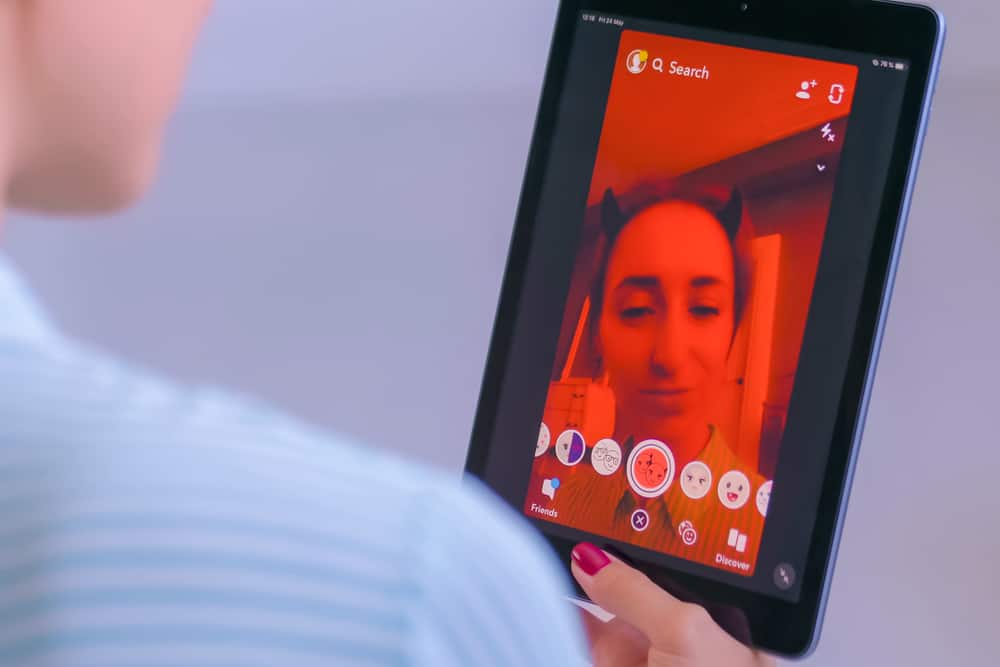 The Snapchat story is a great feature offered where people can share pictures, GIFs, or videos for their Snapchat friends to view.
The problem comes when you view something interesting but have no way of downloading it to your phone.
Before you despair, there are various tricks you can use to download someone's Snapchat story.
The first option is to capture a screenshot of the Snapchat story if it is a picture. However, someone will know when you save their story. Alternatively, you can install a screen recorder on your Android or iOS phone. You can record the Snapchat story with the screen recorder and save it as a clip on your phone's gallery.
This guide addresses whether it's possible to download someone's Snapchat story and gives the various ways of downloading a Snapchat story. We will see the options for Android and iOS and the drawbacks of each method.
How To Download Snapchat Stories
It's normal that you may get tempted to save someone's Snapchat story that excited you.
The bad news is that Snapchat has no feature to allow people to save Snapchat stories from others. Nonetheless, that doesn't mean all your chances are blown.
Let's see the various methods you can use.
Method #1: Ask Them To Send It to You
As obvious or odd as it sounds, this method comes in handy when you are close with a Snapchat friend who has posted something interesting on their Snapchat story.
Here, you only need to reply to the Snapchat story and request the person to send you the video, GIF, or picture and explain your motive to them.
If they are okay with it, they will send it to you.
Method #2: Capture a Screenshot
If it's a picture that you want to download and you can't ask the person to send it to you, there is an option for capturing a screenshot.
The main drawback is that the owner will know you captured a screenshot of their Snapchat story.
Therefore, you should explain your reason to them to avoid causing suspicions.
Follow these steps:
Open the Snapchat app.
Navigate to the Snapchat story section.
Tap on the one you want to download.
Once it starts playing, take a screenshot to save the story to your gallery.
You can then open your phone's gallery and access the saved screenshot.
Method #3: Use Screen Recorder
If you want to download someone's Snapchat stories, especially videos, and you don't want them to know about it, a screen recorder is your best option.
For iOS, they have an in-built screen recorder app, but for Android, you will have to download one from Play Store.
On Android
Follow these steps:
Open the Play Store, search for a reliable screen recorder, and install it.
If you have an inbuilt recorder, tap on it to record.
Once you are ready, open Snapchat and navigate to the story section.
Go back and start the screen recorder.
It starts recording immediately; open Snapchat and play the Snapchat story you want to record.
Once the video stops, go back and stop the screen recorder.
Locate where it gets saved, and you can now edit the video and use it for your other activities.
On iOS
Here, you don't need to install any screen recorder. Instead, we need to enable the in-built screen recorder and use it for downloading Snapchat stories.
Use the steps below.
Open the Settings app on your iOS device.
Navigate to the "Control Centre" option.
Under the "More Controls" header, enable "Screen Recording."
Once the screen recorder is added to your control center, open Snapchat.
Locate the Snapchat story you want to download.
Before playing it, open your control center and start the screen recorder.
On Snapchat, start playing the Snapchat story once the countdown stops.
Once played, tap the red button to stop the screen recording.
That's it! Your video will be available in your gallery.
Conclusion
How to download Snapchat stories is a common question that people keep asking.
Even though there is no official way of doing so, you can use various third-party apps to achieve that.
We've seen the multiple options for downloading someone's Snapchat story.
Use the one that works best for you.