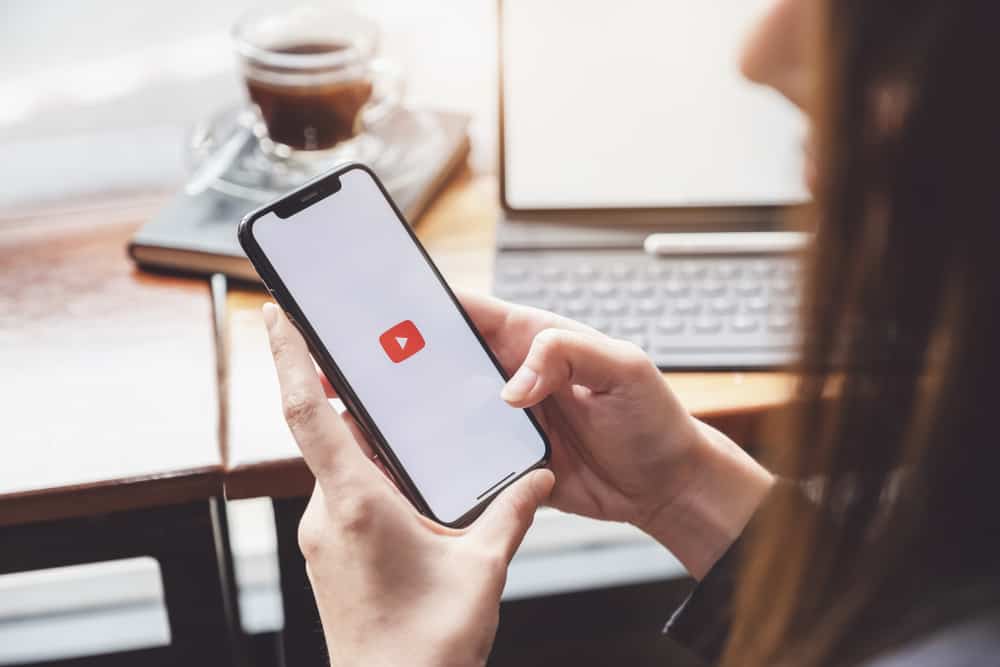 Everyone who was something (even not something) on YouTube has hopped onto the bandwagon of doing podcasts. The podcast is a very effective way to build your audience and connect with them on deeper levels.
Though YouTube is not a podcast-hosting platform, it is still the biggest podcast-consuming space, even more popular than Spotify. So, now the question is, how to start a podcast on YouTube?
First, make sure you know you plan your podcast (including topic, theme, target audience, podcast type, and even participants). Then, gather the right equipment for video/audio podcasts. Record and edit the podcast using the right software. Next, create your YouTube channel and upload it to YouTube. Lastly, promote your content using various mixes of strategies.
Making a podcast on YouTube is not as difficult as it may seem. With our useful tips and tricks, you can kickstart your podcast journey on YouTube. Let's dive in and learn more about it.
Complete Guide on How To Start Podcast on YouTube
Before we dive in, it must be clear that YouTube is the second biggest search engine in the world after Google. Since it is a search engine, it is not a podcast hosting platform. Another significant thing is that YouTube has video content, so any content you post must be in this format.
YouTube is one of the most preferred platforms for people to consume podcast content, more than Spotify. With YouTube, you showcase your work to a global audience. This helps enhance your reach and enables you to create brand awareness more than any other podcast platform with quick feedback.
Now, how to start your podcast journey on YouTube.
Step #1: Plan Everything Related to the Podcast
Careful planning is the key before you begin your podcast journey. You must be clear on your podcast (topic and theme) and determine your target audience.
Remember, YouTube is not essentially a podcast platform. So, you need to upload your podcast to a YouTube channel.
Another important thing is you should know the characteristics of your audience. There are two kinds of podcast listeners – passive and active. If they are active, then video podcasts would be preferred.
If your listeners are passive, the ones who turn on the podcast in the background to do their other chores, an audio podcast is an excellent choice.
Additionally, also plan the participants of your podcast. If it is an interview, whom will you interview? Do you do it in person or remotely?
As per the research, many podcast listeners prefer YouTube over other podcast platforms to listen to podcast content.
Step #2: Set Up Equipment and Software
You must set up your podcast equipment once you decide to start a podcast. Now, your equipment setup will depend on the kind of podcast you are going for.
For example, the equipment for audio and video podcasts will be a little different. For your podcasts, you may need the following.
Microphone and headphones.
Camera (external, mobile, or laptop built-in).
Computer/laptop.
Podcast recording and editing software (Riverside FM, Restream, Audacity, Adobe Auction, etc.).
Optional things (tripod, microphone stand, fancy lighting, and others to improve the quality of your podcast).
Step #3: Record and Edit the Podcast
Record the podcast in a quiet place with little disturbances. You can have guests in your podcast (in-person or remote) to make the conversation more interesting. If you are recording a video, check the lighting and that other aesthetics are on point.
Use any recording software of your choice and edit the recording to remove any mistakes or breaks. Post-production editing is important to adjust your voice's volume and keep it consistent throughout.
Additionally, you can insert your intro/outro and music to amp up the experience.
Step #4: Create YouTube Channel
YouTube is not a podcast platform (we cannot stress enough). So, your podcast will be uploaded on your YouTube channel as video content, even if it is audio only podcast.
The good thing is that you do not have to record a video; create little background videos using a free platform like Canva to go with your audio content.
You must convert your audio file to MP4 for YouTube, as YouTube does not accept MP3.
Step #5: Edit and Upload Your Podcast
As explained above, you can record podcasts in audio and video formats. Once you have recorded, you can edit your podcast before uploading it on YouTube.
Generally, it is not advisable to upload your full hours-long podcast on YouTube, as YouTube audiences are not very receptive to such. Secondly, YouTube does not allow everyone to upload longer videos (unless the account is verified).
Lastly, it is hard to make your large content SEO friendly. Remember, if your content is not SEO-friendly, it will not be visible to many people.
A good strategy for YouTube is to break your podcast into different videos or short clips dealing with one specific matter (title) and optimize the video with the right keywords in the description, tags, and title accordingly.
You can also create a playlist on your channel so listeners can access all the content easily.
You can also make YouTube Shorts from key moments or clips of your entire podcast that you know are very intriguing. Additionally, you can stream your podcast videos live on YouTube.
Step #6: Promote Your Podcast Content on YouTube
You can promote your podcast content via shorter clips on different mediums, like Instagram and TikTok. Additionally, good SEO practice can also increase the visibility of your content.
Moreover, you can collaborate with other YouTubers or influencers to promote your podcast. Be sure to engage with your audience. Respond to comments and encourage them to share your content with others.
Round Up
Everyone seems to be making podcasts these days. If you have such aspirations, then include YouTube in your strategy.
YouTube can give you various benefits that podcast-exclusive platforms cannot. The main advantages are excess to a larger audience, quick feedback from the audience and ways to make money on it.
With our guide, you can start a podcast on YouTube as well. Plan your podcast, identify your target audience, gather the needed equipment to record the podcast, create a YouTube channel, and edit and upload your podcast on YouTube. Do promote your content to build your audience and enjoy the perks.
Hopefully, now you can kickstart your podcast journey on YouTube.