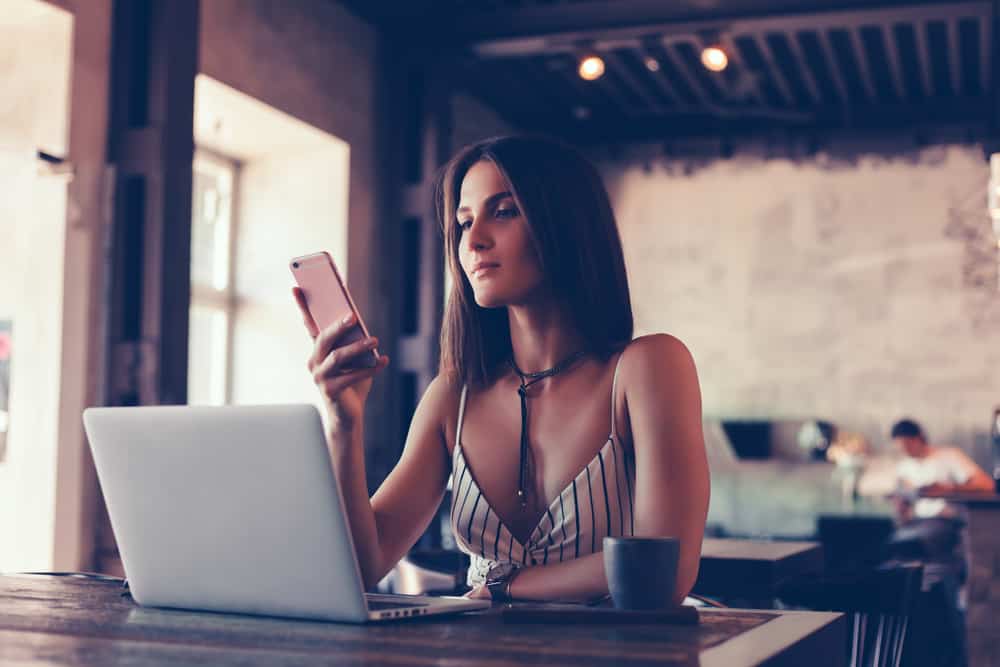 So, you just met a guy and are confused about how to start rolling the ball and hopefully get their attention on Snapchat, right?
Or maybe it's your crush you just realized is on Snapchat, and you want to start a conversation but don't know how.
Snapchat is more than sending snaps with your friends. You can use it to target your crush and hopefully bond with them if you know how.
Of course, you've already added the guy on Snapchat. Starting the conversation seems to be the hard part. However, it would help if you started slow and simple by replying to their stories or sending them snaps with some open-ended questions for them to respond to. Once you get the conversation started, you will soon find yourself sharing snaps more often and hopefully end up meeting.
Starting a conversation with a guy may seem challenging, but reading this guide gives you the confidence you need to move forward. We will cover why using Snapchat to text a guy is unique and offer tips to follow for your first Snapchat conversation. Here's how to do it!
Should You Use Snapchat to Text A Guy?
It takes more effort to engage someone on Snapchat when not sending your usual filters and selfies.
Snapchat is a unique platform for texting a guy. It saves you the cliché faced on other platforms where you end up boring each other with texts.
On Snapchat, there are different ways to keep the attraction booming. You can share snaps or respond to someone's stories. You can even view them on the Snap Map.
The best part about Snapchat is that it makes you feel real and natural while texting.
Even if you have no confidence, sharing snaps and monitoring your streaks can create a bond with someone new on Snapchat, making it a good idea to text a guy on Snapchat.
Did I also mention the privacy of texting a guy on Snapchat?
Regardless of the snaps you share, everything disappears after 24 hours, giving you the room to feel secure texting someone and starting new conversations every 24 hours.
Tips for Starting a Conversation with a Guy on Snapchat
Below are eight tips for starting a conversation with a guy on Snapchat.
Tip #1: Add Them on Snapchat
Sounds obvious, but if you just met a guy, it makes sense that you must first add them as your friend on Snapchat.
Also, if you search for them and find them on Snapchat, add them as your friend, and hopefully, they will add you back. Now that you are friends on Snapchat, we can proceed to see the next moves you should make.
Tip #2: Reply to His Stories
When viewing Snapchat stories and you come across his stories, you should reply to them without sounding generic or obvious.
Here's the kicker; avoid sounding cliché and boring by replying with obvious laughter or short words.
The trick is to invoke him to talk to you, and what better way, if not using an open-ended question?
So, analyze what he posted and phrase your question so he can't avoid responding and creating a conversation.
Tip #3: Approach Him Using His Interest
Suppose you've observed the guy and what he posts. You could have learned about his hobbies and what interest him the most.
Once you get a hand at what makes him happy, that's what you should use to trigger a conversation and keep it rolling.
For instance, if he loves cars or music, make that the center of what to use when snapping him directly. Ask him why he is so interested in his hobbies.
If you share the same interest, give your perception of the topic, which will create a bond.
Furthermore, it would be best if you didn't wait for his stories to reply. Now that you know what turns him on in terms of a hobby, you can confidently dive into his inbox and send that irresistible text that will draw him to control the flow of the conversation. You can even research his hobby to avoid missing out when he talks.
Tip #4: Don't Get Freaky or Weird
You heard that right, don't rush to get freaky sending those sexy snaps and expect him to replicate the energy.
Instead, start formally, and you will get to know him more when the conversation and bond pick the pace.
From there, if you want, you will be more confident in sending any snap without worrying about his thoughts.
Tip #5: Act Sneaky
If you want to trigger his curiosity, try sending a 2-second snap that will make him yearn for more.
He will be curious to know what was on the snap or what you intended him to see. If he falls for it, that's it. The conversation will be set and flowing.
When he asks you what the snap was about, you will have room to engage with him better.
Tip #6: Send Him a Perfect Selfie
By now, you must be enjoying the flow of the conversation. If so, sending a killer selfie would help spice things up.
After all, you want to get his attention, right? So, ensure you have the perfect lighting and put on your best smile, creating an adorable selfie.
All good? Hit that send button and await their comments.
If they are interested in you, they will get back to you and hopefully add more energy to keep the vibe flowing. They might even send theirs, too; better if they do.
Tip #7: Stay Composed
It's normal to get anxious after you text a guy on Snapchat.
Often, you may be eager for their reply, and when they take long, you start doubting. But, hey! Chill out.
They are probably busy elsewhere and can't get on board right away.
Besides, avoid appearing idle and reply naturally and when available to focus on the conversation.
Tip #8: Be Real
Be yourself in your texts and snaps.
Guys love it when you are real in your words and expression, so they won't be surprised even when you meet.
When you are real from the first conversation, it may make him more eager to meet you in person.
The Don'ts When Starting a Conversation with a Guy on Snapchat
You can easily mess up when it's your first time texting a guy on Snapchat. However, we understand the reasons and causes of messing up.
Listed below are the things you should avoid when starting a conversation:
Don't over text. Keep the pace slow and avoid over-texting the guy. It could overwhelm him and kill his mood.
Refrain from sexual topics and sending nudes. It may create a wrong perception.
Avoid appearing desperate in your messages. It may turn him off.
Please don't be serious like you are interrogating him. Instead, be joyful and funny to make him open up and be real.
Conclusion
Texting a guy on Snapchat shouldn't be a tough task.
It all depends on how you set the pace and the mood.
With the tips and don'ts we've presented in this guide, you will easily create a bond with your guy and end up meeting them soon.
Remember, keep it real!