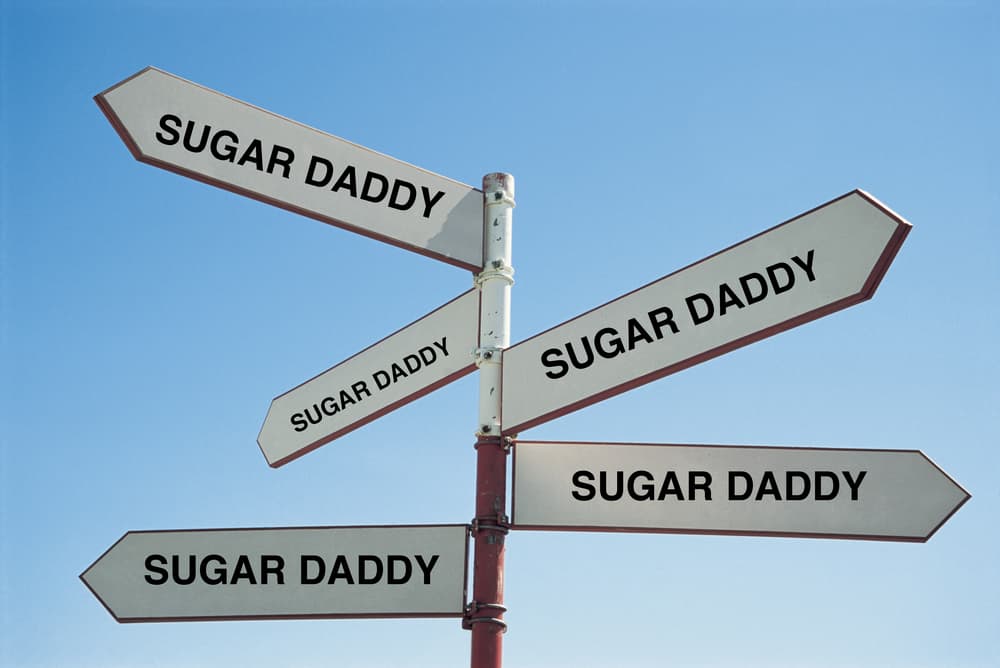 The growing instances of fake sugar daddies on Instagram are alarming for young users across the globe. It is a widespread scam done to root money from young users.
If you are open to a sugar daddy, you need to figure out the pretentious one to avoid unfavorable monetary loss. There are a few activities and signs that should be noted while interacting with the sugar daddy on Instagram.
Spotting a sugar daddy on Instagram is tricky as the intentions are often not clear. If you get messages from an unknown user with an unusual profile name, display pictures, uploads, and texting style, get ready to deal with a fake sugar daddy.
If the person jumps straight into your personal life and asks for your pictures, videos, bank details, and sending gifts, then be cautious, you have spotted a fake sugar daddy. Give a full stop to the conversation.
Avoid getting personal with unknown users on Instagram. You must have patience and observe his activities before proceeding into a relationship. Be alert in sharing your personal and family details.
This article explains how to spot a fake sugar daddy on Instagram and also reminds you what a sugar relationship is.
What Is a Sugar Relationship?
Sugaring or a Sugar relationship involves two individuals from different age groups and financial backgrounds. The sugar daddy is a part of the relationship where he looks for companionship in a young girl called a sugar baby.
Companionship is a mutually beneficial relationship that is built on the ground of financial or materialistic assistance.
The older person usually comes from a wealthier side, while the young one could be a student or from a humble background. Several authentic and legit websites endorse the relationship to ease the partnership.
In addition to it, the trend has eventually shifted to social media websites. On the internet, you often find it difficult to differentiate between a fake sugar daddy and a real one.
Instagram has become a favorite place for a fake sugar daddy to target young individuals and bluff them.
Instagram is a space where we share our pictures, reels, and videos with our viewers. In the process, we fail to spot the fake sugar daddy. Until we recognize them, it gets too late to come out of the web.
So, let me help you out with this.
How To Spot the Fake Sugar Daddy on Instagram
Name
What's in a name? When it comes to fake sugar daddy, there is much in a name. If the scammers come to you with weird names which sound fishy, then STOP! That is the first sign.
Pictures
Display pictures and uploads have to be real. Remember, real people have real pictures. If the uploads are unclear and not genuine, then the chances are- the fake sugar daddy has been spotted!
Conversation Style
If someone initiates a conversation in uncanny language and texting style, take it as a big sign. The conman would try to enter your personal space without any reason and makes you uncomfortable. It is a time for you to be sure that you are in the eyes of a fake sugar daddy.
Asking for Personal Details
Let me tell you, if an unknown person messages you asking for personal information, including the contact number and bank details, instantly say no to the profile, block it, and move on. That's a fake sugar daddy.
Asking for Photos and Videos
If a pretentious sugar daddy enters your contact list and asks for your photos, videos, or any obscene material in return for money, that's a point to say NO to it. Stay safe from future complications and loss. They may use your materials against you if you are not cautious in spotting the fake sugar daddy.
How Do Fake Sugar Daddys Act?
The sugar daddy scammers are determined to dig out the money from the young user leading to a significant financial loss. They may message you on Instagram and offer money without any reason. They start chatting and eventually get your personal number or your Whatsapp.
The person will try to gain trust and show honesty towards his engagement with you. While having a conversation, the fake sugar daddy will introduce himself with a rich bio.
The fake sugar daddy will share the sob stories of his life. He will talk about the poor past showing off their struggle of being poor before becoming this rich. He would claim that he understands the struggle of being poor and in debt. That is the demographic they prey on.
It is even challenging to analyze the gender of the scammer pretending to be a sugar daddy. They will keep flooding your inbox with messages. Notably, sugar daddy is rich and working; he does not have time to buzz your phone with his texts.
Habits of a Fake Sugar Daddy on Instagram
The fake sugar daddy would step ahead and pay you money or send gifts without any reason. They would ask you to pay the transaction amount, but once the person does that, they cannot get the money back. That's a big loss.
The fake sugar daddy may even tell you that he has sent a gift that is stuck in customs, and you will have to pay the fee. They will ask you to send the money via a particular medium, like PayPal or internet banking. If you do it, you will lose your money.
Conclusion
If anyone on Instagram DM asks you for any monetary transaction, refrain from doing so. You may land up in a dangerous situation. They target people who are vulnerable or have debts. It is sad because the young people who are students get trapped by the fake sugar daddy.
Build your mindful network, talk to sensible people and avoid sharing your private information early in a conversation. Do not opt for activities that may cause you monetary loss. Share wisely and be safe.
FAQs
What is sugar daddy meaning in a relationship?
A sugar daddy is an old rich man who finds a young girl for a relationship. The girl keeps the sugar daddy happy, and in return, he gives the girl gifts and money.
A sugar mommy is the same as a sugar daddy. An old rich woman looks for a young boy for a relationship. 
Where to find a sugar daddy? 
There are few applications where one can find a sugar daddy. Seeking.com, SugarDaddyMeet, RichMeetBeautiful, and WhatsYourPrice are a few of them.  
Why do students look for sugar daddies? 
University students or young individuals with debt go for a sugar daddy. One who needs money is the one who gets into a sugar relationship.