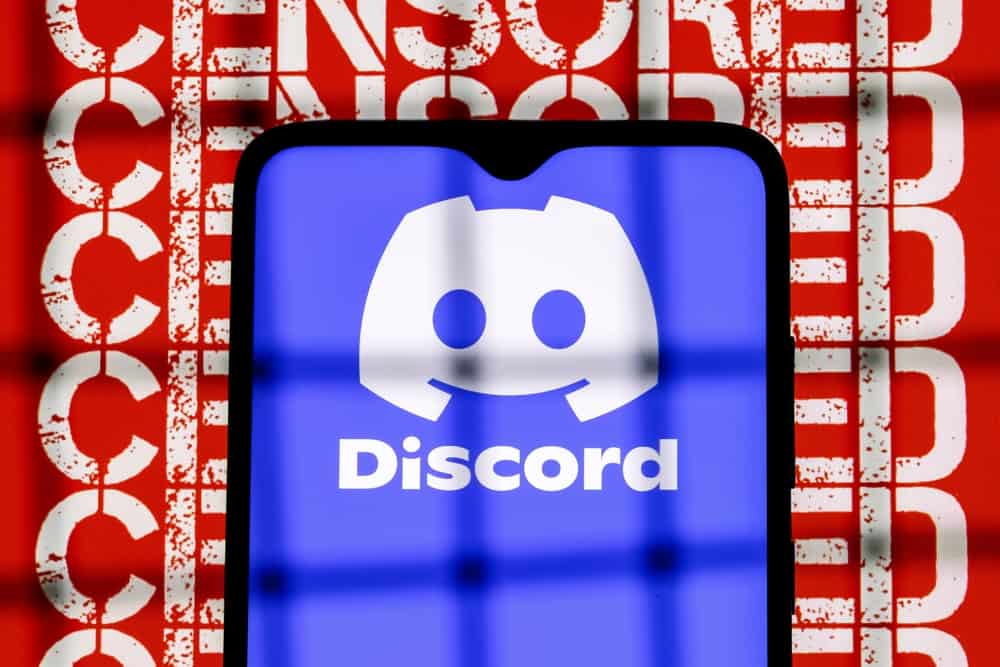 The Firewall blocks and allows traffic from your network to your device.
When you have a Firewall configured, you can decide which traffic or apps should get access to run on your computer.
Recently, many people faced issues getting stuck at the connecting window, and that's because Discord was not granted permission to send and receive packets.
Discord is an online platform and requires an internet connection to work.
So, how can you unblock Discord from the firewall?
When a firewall is blocked, you must create a rule that allows access to your public and private networks. Open "Windows Defender Firewall with Advanced Security." Click on the "Inbound Rules" or "Outbound Rules" and click on the option for a "New Rule." Click on "Program" and then "Next." Click "Browse" and find the installation path for Discord. Locate its executable file, double-click on it, and allow the connection. Lastly, allow connections to Discord.
We will cover the detailed steps for unblocking Discord from the Firewall on your Microsoft Windows computer. Also, we will discuss other ways of fixing connection issues affecting Discord.
Why Is Discord Not Connecting?
Discord is a platform for gamers, streamers, and other communities. When using Discord, especially after an update, you may have faced an error that freezes Discord in the connecting window.
Besides, it could be that your Windows Firewall has blocked Discord.
If so, Discord can't transmit any packets and will remain stuck at connecting unless you unblock it by creating a rule and then allowing it from your Windows Firewall security.
Read on to quickly solve the error and resume using your Discord account normally.
How To Unblock Discord From the Firewall
When you have an active internet connection, you should have Discord working fine unless your Firewall has blocked it.
Follow the steps below to unblock Discord:
Click the Start/Windows key, search for "Windows Defender Firewall with Advanced Security," and click on it.
Click on the "Inbound Rules" or "Outbound Rules" from the left sidebar.
Click on the "New Rule…" option.
Under the type of rule, select "Program" and hit "Next" at the bottom.
Click on the "Browse" button on the next page.
Once the File Explorer window opens, locate the folder where you installed Discord.
Double-click on the "Update.exe" file to open the absolute path for your Discord application.
Click on the "Next" button.
In the "Action" tab, select the "Allow the connection" option and click "Next" at the bottom.
Check the boxes for "Domain," "Private," and "Public," and hit "Next" at the bottom.
Add the name for the rule. Type it as "Discord" and click the "Finish" button to complete creating the rule.
Click on the Start/Windows key and search for "Windows Security."
Navigate to the section for "Firewall & network protection."
Click the "Allow an app through firewall" option.
Click on the "Change settings" button at the top right.
Find "Discord" and ensure the checkbox under "Private" and "Public" are checked.
Click the "OK" at the bottom.
Once you have followed the steps, restart your computer for the changes to take effect.
At this point, your Discord is unblocked and should now successfully connect to its servers, and you can enjoy using it for your regular activities.
Other Ways To Fix Discord Connection Issues
The firewall blocking Discord is not the only reason your Discord fails to connect.
Sometimes, other errors can cause problems, and checking them is good.
Discord Server Outages
When Discord has an issue with its servers, every user will get affected, and the Discord applications won't connect to the servers. In such a case, you will get an error on your end.
If you've unblocked Discord from the Firewall, verify that Discord is online using a down detector. If the problem is with Discord's servers, you must wait for Discord to fix the error.
Network Connectivity Error
Discord is an online application. So, if you notice Discord is stuck at the connecting window, check your internet connectivity.
Ensure your cellular data is active, your Wi-Fi is working, and you are connected. Restarting the router or contacting your ISP provider will help fix the problem.
Discord Technical Glitch
When Discord has a technical error affecting your application, it may fail to work as expected. The solution in such a case is to log out or restart your Discord application.
Also, ensure you are using an updated version of the Discord application.
Use a VPN
Suppose you are in a region where Discord is not allowed. It could be that Discord has been banned in your area on the Wi-Fi you are connected to.
If so, look for a VPN online to change your location and mask your IP. That way, you will manage to access Discord without any errors.
Conclusion
Your Windows Firewall can block Discord; you won't connect to Discord servers if that happens.
This post has presented the steps to unblock Discord from the Firewall.