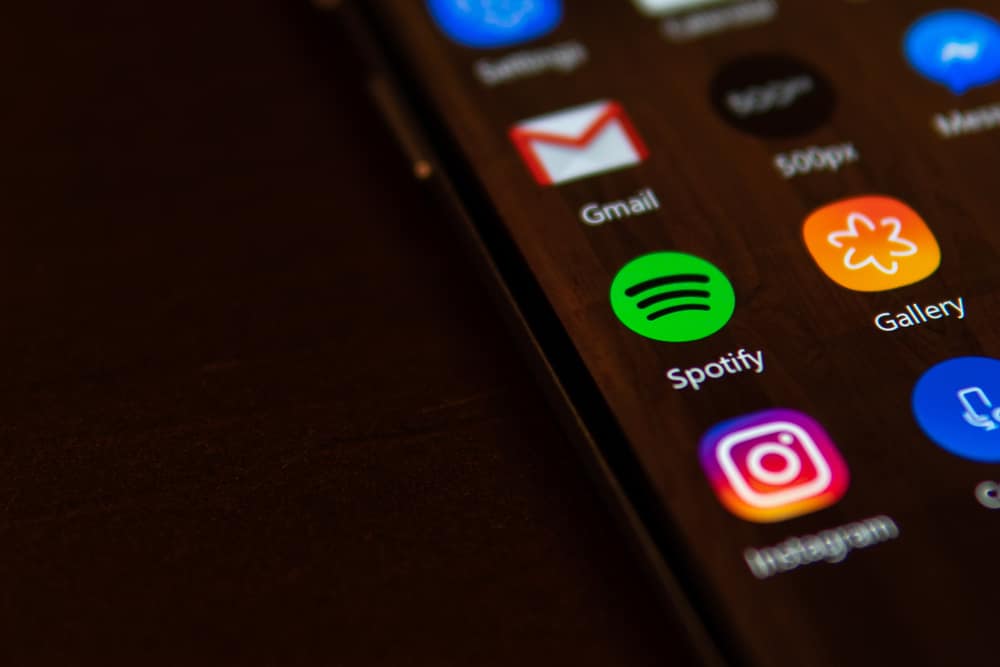 In 2018, Instagram introduced a new feature allowing users to share Spotify music with their fans and continue the fun.
Many users always post stories accompanied by songs, and using third-party tools has not been enough to give Instagram users the best experience when creating their stories.
If you are looking for ways of sharing Spotify songs on Instagram, keep reading to discover how to achieve that!
Sharing Spotify songs on your Instagram is easy by sharing them as a link. Users will play the music from Spotify when they tap on the link. To share a song, open the song on Spotify, click on the three-dot icon to open the share menu, and choose Instagram. The song will be shared with your story, and a person can tap on the link to play it on Spotify.
Many users have had issues with not being able to share Spotify songs on Instagram. This guide will explain if you can share a Spotify song on Instagram and what you can do when you cannot get the share button to Instagram on Spotify. Moreover, the steps of sharing a Spotify song on Instagram have been shared. Let's get started!
Can You Share a Spotify Song on Instagram?
If you have tried sharing your favorite song on Instagram without success, you may wonder if it is possible.
Instagram has tried to ensure users get the best experience while using the application, making it easy to share songs from Spotify.
If it is a song you want your fans to see, you can share its link, and your fans can tap on it and open the music directly from Spotify. This means you cannot share a Spotify song with the sound.
If you cannot find the share button, making sharing the song on Instagram impossible, you may need to do the following.
Fix #1: Restart Spotify
Sometimes, when you find that Spotify is not having the share option with Instagram, it is important to restart it.
You can also restart Instagram and check if you see the share button.
Fix #2: Update the App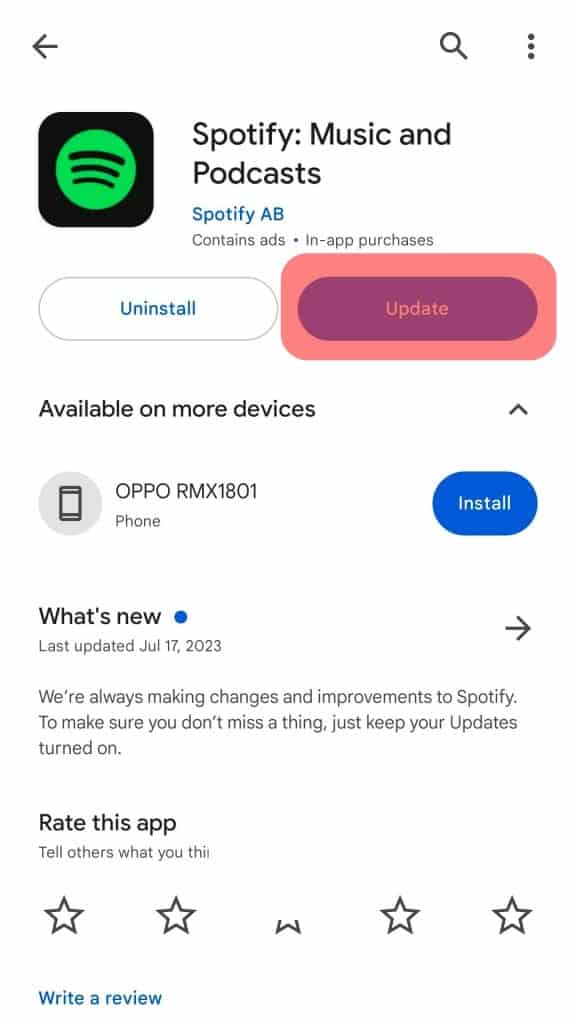 When the apps are outdated, they may not have the latest features. Thus, ensuring your Spotify application and Instagram are in the latest version is essential.
Go to the Play Store (or App Store for iOS), check if there are later updates for Spotify and Instagram, and after updating, try again sharing the song.
How To Share a Spotify Song on Instagram
You can easily share a Spotify song on Instagram using an Android or iPhone. There is no such option when using a desktop.
To share the Spotify, do the following steps:
Launch the Spotify application.
Open the music you wish to share to your Instagram story.
Next to the song, tap the three-dot icon.
Select the "Share" option from the menu.
Choose to share on Instagram Stories or DMs.
Add other fun content and GIFs to the song before you post it to your story as you wish.
Conclusion
Spotify introduced a new way of sharing its music with friends by enabling a share button.
This option is available for premium and free Spotify users, although it does not share the song's sound directly.
If you cannot share a Spotify song, read this guide to discover what you can do to fix that!
Frequently Asked Questions
How do I share a Spotify song on Instagram?
Instagram users can share a Spotify song on their stories by sharing the song's link and allowing their fans to see the music from the Spotify app. To share the song, you need to open Spotify, open the song you wish to share, and click the share option after tapping the three dots. You will see Instagram listed in the applications to which you can share the song.
Can I share a Spotify song with sound?
No. Spotify does not allow songs to be shared with sound. The measure is put in place to protect the music and promote musicians. You can only share the song as a link, and anybody wishing to listen to it can do so by tapping Play on Spotify, and the music will be played on Spotify.
Why is my Spotify not showing the share button?
If you cannot find the share button on your Spotify application, the app may be experiencing glitches or not up to date. You can try updating Spotify to the latest version to solve the issue. Moreover, you can also ensure your Instagram is in the newest version. You can also restart the Spotify application and try to share the music again.