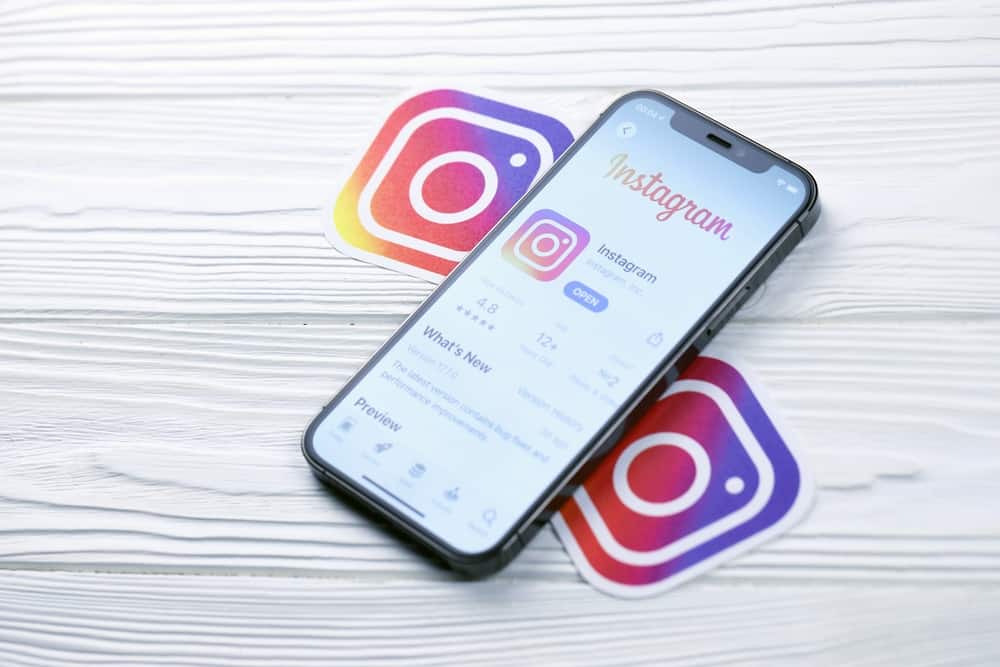 Instagram is listed as one of the best social media networks to share your happiness, images, and video clips with your family and friends. But what if someone starts targeting you for trolling or harassment? Ta-da! We have Instagram's blocking feature that can come in handy in such cases.
Search the username of the person you want to block from seeing your posts. Now, head over to the settings and hit the block. This is how you can easily prevent someone from seeing and reacting to your posts.
This article will teach you the easiest way to stop someone from roaming your profile and leaving bad comments or opinions. Keep connected with us till the end! So, let's break into the steps.
How To Block Certain Followers From Seeing My Posts on Instagram
Mainly Instagram accounts are public, and people start to screenshot the user's content and upload it as their own. Or sometimes, a hater doesn't like your posts and begins to spread bad words about your profile.
In this case, we have got only two solutions! Number one, switch your account to a private one, and number two, simply block that person and prevent him from making suggestions about you! Let's start:
First of all, head over to the Instagram website or application.
Log in by entering your account's credentials.
Once you enter your profile, find out who is harassing you or trolling you publicly or privately.
Once you know their name, head over to the Instagram search bar.
Enter their name into the search bar.
On the user's profile, you'll find three dots in a horizontal position. Click on it.
Now, you can see that many options have popped up on the screen.
Tap on the Block.
Finally, this person can't see your posts and stories on Instagram anymore.
If you have solved your problem with the users, you can also unblock them by following the same steps. Just tap on the "unblock user" instead of the "block" option.  
What Are the Limits of Blocking Users on Instagram?
Basically, when you block a user on Instagram, they can still view some of your Instagram activity or content. For instance, if you and the person you blocked have a common following or followers, the blocked user will still be able to check out your comments and likes on another user's post.
In addition to that, the user you have already blocked can also find your username in another user's follower list. Moreover, when you block certain users, their previous likes and comments won't disappear from your posts and photos. You'll have to delete them all manually.
Besides that, if your Instagram profile is private, only your followers can see your posts and stories. However, if your account is public, all the users, including the blocked ones, can see your posts through the website.
Still, there's one way to share your posts with only trusted followers. Let's dive deeper into the content to find out about it.
How To Choose Certain Users To Show Your Post
The Instagram application is actually worth using for sharing happy moments or blocking your haters. Also, it offers you multiple control options that enable you to select the users who can interact with your posts. Here's how you can reap this benefit!
First of all, if your account is public, switch it to a private account.
To switch your account private, head over to your profile.
Now, you'll find three bars at the top right corner of the screen. Tap on those bars.
You will see many options popping up on the screen; select Settings.
Head over to the privacy section.
Here you can see a toggle in front of the private account section.
Turn this switch on, and voila! Your account is now private.
From now, only your followers will be able to access your posts on the Instagram account.
Therefore, we have another solution if you still want to filter out some of your followers for your Stories. You can create a list of close friends and only show your stories to them.
Head over to your profile again.
Now, tap on the three horizontal bars in the top right corner.
From these several options, select close friends.
Now, pick the users who don't judge and are trustworthy enough to share your images.
By creating a close friends list, you can only share your Instagram story with the select followers. The users who aren't added to the list won't be able to see your Instagram stories. However, you can still change the settings anytime.  
Final thoughts
Social media platforms are created to make your day and spend time happily with your friends and family. However, if you find someone trolling you or bothering you, don't worry because now you have the option to block their way out!
Frequently Asked Questions
Can Someone Tell If You Block Them On Instagram?
When you block someone on Instagram, they will not receive any notification. However, when they'll head over to your profile and won't be able to see your post, they probably suspect that you have blocked them.
Can I Hide My Post From Someone On Instagram?
You can't hide your posts from precisely one person, but you can block that particular individual to prevent him from checking out your Instagram posts. Moreover, you can also archive your posts; it will hide the posts from your profile entirely.