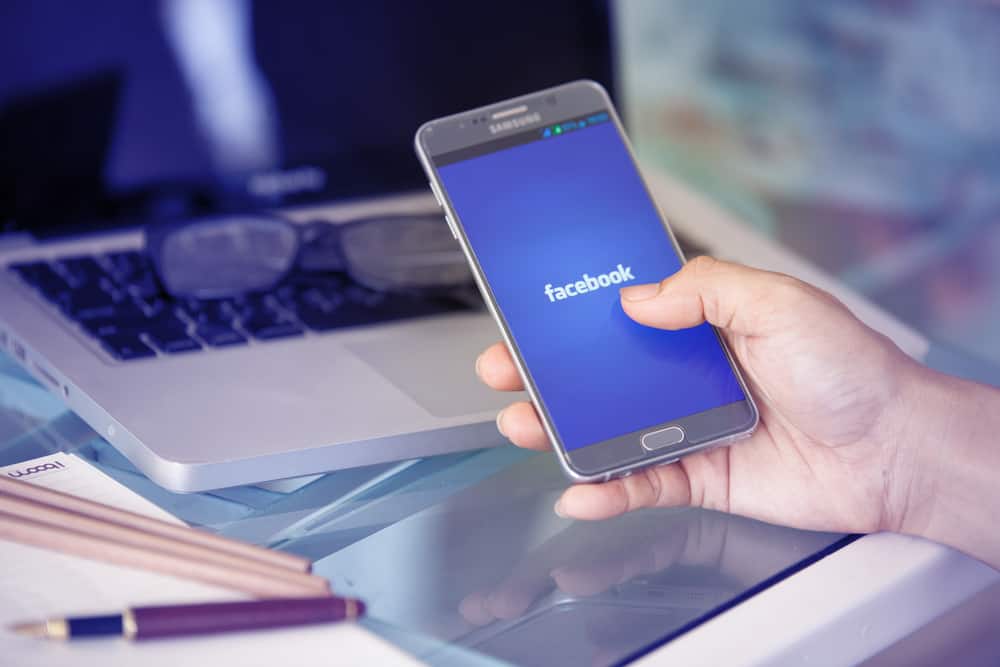 With over 2.5 billion users, Facebook is a great place to showcase your talent. Even after Facebook stories and reels, people still prefer longer videos. The creators often find it quite challenging to post long videos on Facebook.
Facebook officially allows a limit of uploading 240 minutes of videos. If you want to upload videos longer, you can do it by slicing the video into parts.
Use any video editor to divide it into two parts. Then upload each part one by one. The internet connection must be super-fast for files to upload.
That was the simplest way to post long videos on Facebook. There are other ways too. Plus, users find it hard to post long videos on stories. All this will be covered in this article.
Method #1: Post Long Videos Directly on Facebook.
As mentioned, you can post long videos directly on Facebook. Here are the steps to follow.
Open the Facebook on your browser.
Choose the page you want to upload the videos.
Click the photos/videos icon under your status.
Select or drag and drop the video file from your device.
Click the "Post" button, and your video will be shared with the world.
Note that the uploading limit for long videos is 240 minutes on Facebook. You can slice the video into parts with any video editing App. Then upload each part separately. Alternatively, you can post long videos on Facebook by other methods mentioned below.
Method #2: Post Long Videos on Facebook via YouTube
If you want to post hassle-free videos anywhere on the internet, YouTube would be a great choice. You can do the same by posting long videos on Facebook.
Here are the steps involved:
Go to the YouTube App or open Youtube.com in your browser and log in to your Gmail account.
Click on your profile in the top right corner, and tap "Your Channel".
Then click "Upload Video", and select the video from your device.
While the video is being uploaded, you can fill in the video details like title, description, tags, etc.
It's essential that if you want to create a video to post for the Facebook audience, you can keep the video "unlisted"; however, choose "Public" to show to YouTube users.
Click "Publish", and your video will be live on YouTube.
Now get the link to your YouTube video and share it on your Profile/Page. You can do it directly via YouTube sharing options.
There is no upload limit with this method. However, posting long videos on Facebook with this method may affect your account reach. To avoid that, first, upload a whole video on YouTube to cope with this situation. Then, take the first 8-10 minutes of your video and upload it on Facebook.
Add the link to your entire video in the description and the comment. Now, your video will get a good reach, and while posting, you have the option to view the full video.
How To Post a Long Video on a Facebook Story
If you post a video on Facebook and share it on your story, your friends and followers will often see the first 26 seconds of your story.
However, if you want to post a long video on your story, there is a straightforward method.
Here are the steps:
The requisite to post a long video on Facebook is the Facebook Messenger App.
Open the Messenger App and select any of your friends.
Click on the photo icon in the lower left corner.
Select the video as if you are sending the video to your friend. But don't choose the send option. Instead, click on the "Edit" Option.
On the "Edit" page, you'll see the option of adding video to your story. Click on this icon, and your video will be posted on the story, now longer than 30 seconds. If you don't see the "Edit" option while sending a video to one of your friends, try another friend, and it will be visible.
Final Thoughts
Posting long videos on Facebook becomes effortless, only if you play smart. The methods mentioned above can be your gateway for posting long videos on Facebook.
Frequently Asked Questions
Why can't I post long videos on Facebook?
As mentioned before, the official time limit for a video upload on Facebook is 4 hours. This length is enough for most types of videos.
However, the posted video length is less than 240 minutes, and you can't post it on Facebook; there could be a problem with the upload format. MP4 and MOV are recommended formats for Facebook.
Why does my video posting process become slow as the upload progresses?
A 20-minute 1080p video is 1 GB in size and takes 12-20 minutes to upload. Throughout the process, you must have a stable internet connection. Any internet network instability can slow the posting process.
Similarly, if the video file takes forever to upload, some parts of the file may be corrupted. In such a case, convert the video to another format to ensure a smooth upload.