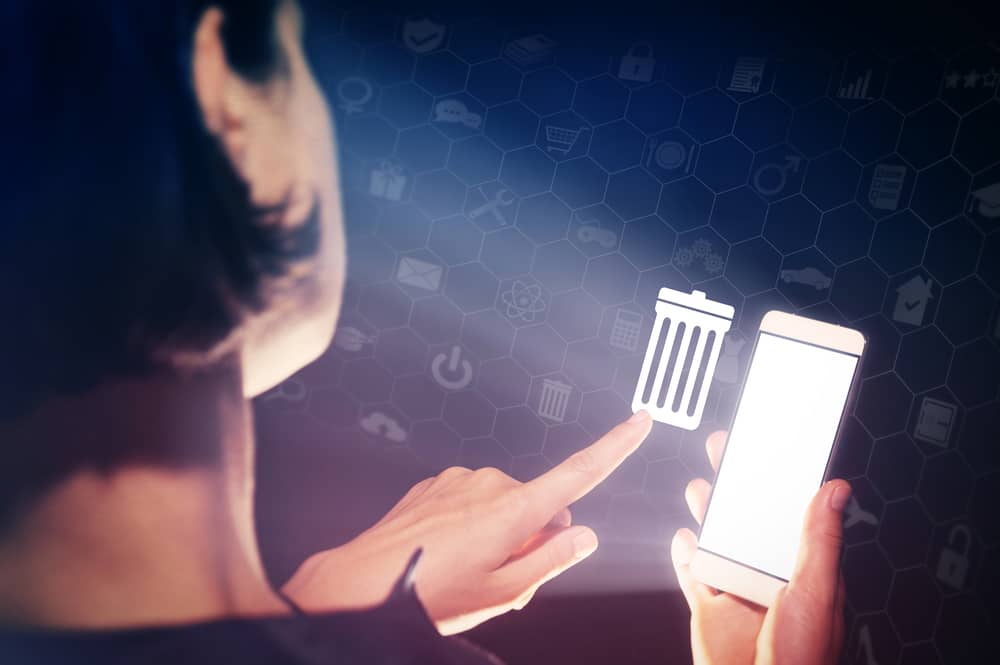 Did you send a snap to a person you didn't mean to? Well, this can be a real issue, and the only chance to get rid of this problem is to delete that snap! But how? Let us tell you!
Open the chat of the person and log-press your message. Now tap the "Delete" option, and eventually, your message will be deleted from the chat.
However, you guys need to make sure that you are deleting your snaps before the person sees them because if your friend has already opened your snap, then there's no reason to delete it. In today's article, we will find out the easiest way to delete already sent Snapchats. So, let's break into the article!
How To Delete An Already Sent Snapchat?
In 2018, when Snapchat updated, it started allowing people to delete their sent messages and snaps. However, users weren't allowed to delete the snap even from one side before the update. But now, you can actually delete from both sides.
If you haven't installed Snapchat yet, here's how you can do it:
Find Play Store in your application drawer.
Open it and search for "Snapchat". It would have a white ghost with a yellow background.

Now, click to "Install" this application.

Wait until it is installed and afterward, click "Open."
Snapchat will ask you to sign up or log in at this step.

If you already have an account, just hit "Login" and enter your account credentials.
If you don't have an account, continue with the "Sign up" option and start creating your account by following all the instructions.

After all the steps are done, you will end up on the Snapchat camera.
After installing Snapchat, and opening it, here's how you can delete a snap:
Swipe left or hit the chat box beside the camera icon.

In this section, you will find a lot of your friends. But if you haven't already started a conversation, there won't be any chats.

Find the snap that you want to delete.
Once you've found it already, check out if the receiver has already opened it or not.
Now, hold the text or snap you sent for a while.

After you hold your snap, you can see a pop-up appearing on the screen.
Now hit that "Delete" option since it will allow you to delete snap from both ends.

If you're using the delete option for the first time, it will come up with a pop-up message.
Tap on "Okay", and the message will be closed.
However, this function will not always work if you have a poor internet connection or a previous version of Snapchat. Still, the deleting of Snapchat will work without any issue. Therefore, if you delete a "Delivered", but not "Opened" snap, it means the user sitting on the other side of the screen won't be able to see what you have sent.
What Happens After You Delete A Message On Snapchat?
After tapping on the okay option and deleting the snap, it will display a quick message to inform the other person that you have deleted a message. For instance, Snapchat will display a text saying *(person's name) has deleted a snap*.
This is how you are confirmed that the snap has finally been deleted from both sides. If the chat displays a message that *(the person) has taken a screenshot*, then there's no point deleting your snap since it means that the person has already opened the snap and taken the screenshot of it.
Final Words
Sending daily snaps and making streaks are great ways to socialize with others on Snapchat. However, sometimes it happens that you share your snap with the wrong person, which can be a real problem. Since the 2018 update, Snapchat has enabled you to remove your messages and snaps.
Frequently Asked Questions
What if I send a Snap to the wrong person?
If you have accidentally sent a snap to the wrong person, you can still delete it before they open it. Just hold the message and tap on the "Delete" option. Doing so will help you remove the snap from the user on the other side of the screen, and that person won't be able to open it.
Can you really unsend a Snap?
Not unsend, but you can delete your snap permanently. Snapchat offers a feature that enables you to delete the texts and snaps you accidentally sent to someone.