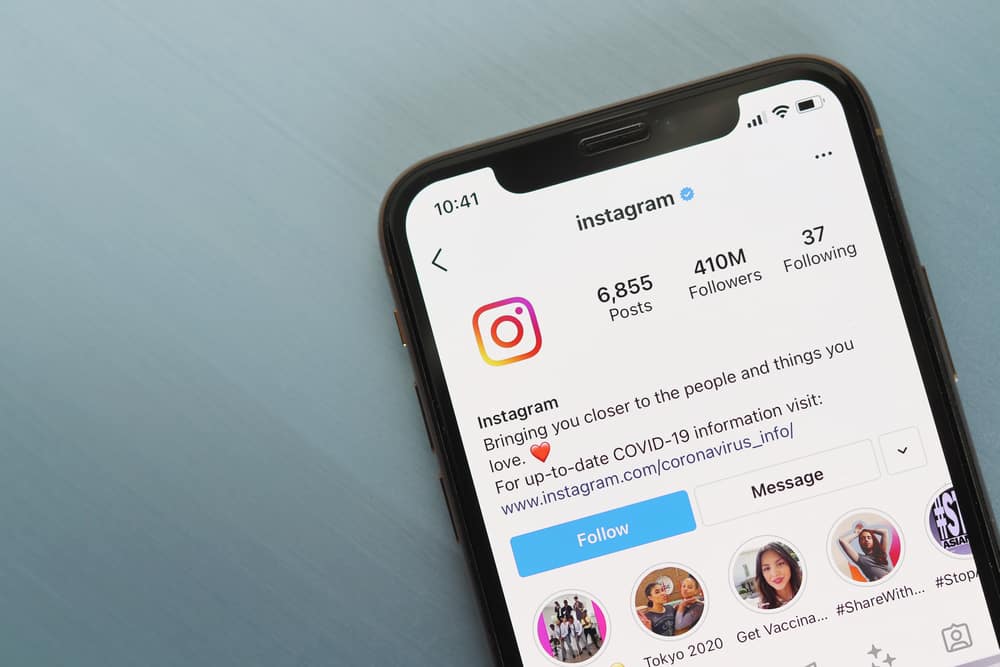 When it comes to marketing our business on Instagram, one of the biggest challenges is reaching out to many people all at once. We want to ensure that as many potential customers see our posts, but sending individual messages can be time-consuming and tedious. So how can we send a mass message on Instagram?
There are a few different ways to do this, depending on the size of your audience and how you currently use Instagram — using third-party apps or creating an Instagram group.
The following few paragraphs will outline methods for sending mass messages on Instagram. First, we'll discuss using third-party apps. Then, we'll look at creating an Instagram group. Finally, we'll discuss the benefits of mass messaging on Instagram as well as some FAQs.
What is a Mass Message on Instagram?
A mass message is an option on Instagram that allows us to send the same message to multiple people at once. This is one of the ways to let our followers know about an upcoming event or just to say hello.
Sometimes, we wish to cut down our efforts but want the result to be the same. This is where the need for mass messaging kicks in.
When sending out mass messages, be aware of the Instagram policy. Instagram may flag our account as spam if we send out too many messages. This can lead to our account reach getting limited. Brotherly advice, it is not welcomed by the audience if they get invited to a group with many strangers they didn't ask for.
Different Methods To Send Mass Messages
Method #1: Use A Third-Party App
If we have a large audience on Instagram, one of the best ways to reach out to them is by using a third-party app. There are several different apps available that allow us to send bulk messages, and they're relatively easy to use.
The only downside is that we may need to pay for some of these apps, but the cost is usually worth it if you're able to reach a large number of people.
One of the options for sending mass messages on Instagram is Hootsuite. With Hootsuite, we can create groups and add people to them so that they all receive our message simultaneously.
We can also schedule when your messages will be sent and can use various methods to contact people, including email, SMS, and push notifications.
Here's How To Send A Mass Message Using Hootsuite
Log in to your Hootsuite account and create a new message.
In the "To" field, enter the Instagram usernames of the people you want to send the message to.
In the "Message" field, type your message.
Click "Send" to send your message.
Method #2: Do It Yourself (DIY)
Suppose we have a smaller audience on Instagram or want to focus our efforts on building relationships with our followers rather than just reaching out to a large number of people. In that case, we might want to consider creating an Instagram group.
Or, let's just assume we are using the mass message option on our personal account; we do not want to earn or advertise but rather simply send them greetings on occasions such as Christmas, Easter, etc.
In this case, the best we can do is to select the users on Instagram; This will add them all to a dedicated group. We can later send our desired message to them.
Here Is How To Send A Mass Message On Instagram Yourself
Open the Instagram app and navigate to the "Messages" screen.
Tap the "New Message" icon in the top-right corner of the screen.
Tap the "Select Multiple Recipients" icon in the screen's bottom-left corner.
Select the people you'd like to send the message to, then type your message in the text field.
Tap "Send" in the top-right corner of the screen.
Currently, Instagram does not offer any way to send bulk messages to the audience individually like we can do using WhatsApp. There is no broadcast message option available. People can only get your message all at once via a group.
How Can We Get Benefit Via Mass Messaging?
As a business owner, you can benefit from mass DMs in many ways.
Opportunity To Connect
Sending a mass DM allows us to connect with your customers more personally. By addressing them by name, we create a more lovely connection that can lead to increased loyalty and word-of-mouth marketing.
Keep Your Business At The Forefront
Mass DMs can help us stay top of mind. By sending regular updates about our products or services, we keep our business at the forefront of our customer's minds, which can lead to more sales in the long run.
Increase Brand Awareness
Finally, mass DMs can be an effective way to increase brand awareness. By including images or videos in our messages, you give our customers a visual representation of our brand that they can remember and share with others.
The downside, Always be very choosy and selective while sending mass messages. People may not like being disturbed by some random business. Also, Always keep your message length as minimal as possible.
Conclusion
In this article, we learned ways to mass send a message on Instagram in two simple ways: Using a third party or By doing it yourself. Furthermore, we discussed the benefits we can achieve by doing marketing using mass send on Instagram.
Frequently Asked Questions
Can I send a DM to all my followers?
Yes, you can send a DM to all your followers. But the only way to do this is to send a DM individually. There's no other way.
How do I send a post I see in my feed as a direct message on Instagram?
To send a post you see in your feed as a direct message on Instagram, tap the airplane next to the comment and like feature on the post under the post, and select the person you want to share it with. You can share with up to 32 people. Furthermore, you can also add a relevant text message with it.